'Business Links - Developing your Local Network'Event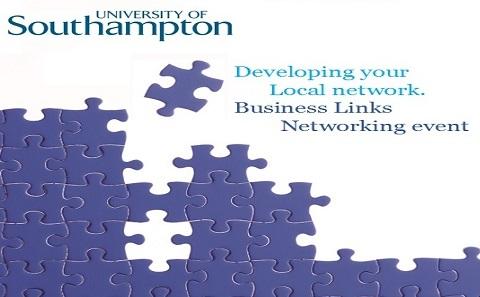 Date:

13 February 2017

Venue:

University of Southampton Science Park - 2 Venture Road, Chilworth, Southampton SO16 7NP
View on map
Event details
The Careers and Employability Service hosts an annual SME networking event which is held at the University's state-of-the-art Science Park. Last year the event brought together 58 delegates from an extensive network of key decision makers, social entrepreneurs and leaders from small and medium-size enterprises. 'Developing your local network' provides an opportunity to connect with University staff and other local businesses whilst giving insight into potential development and collaboration. Last year, presenters covered: LEP investments and economic priorities, Best environment for growing business, Local development and enterprise, Funding opportunities and the skills agenda and University collaboration.
It was great to see such an excellent turnout for the SME Networking Event, and I very much appreciated the opportunity to speak on the University's success with the Knowledge Transfer Partnerships scheme. The event demonstrates that there is clearly a high demand from local business partners for University expertise, knowledge, graduates and skills, and I look forward to supporting new partnerships through a variety of modes of knowledge transfer and collaboration.
The SME Networking event was very useful in highlighting the opportunities for SME's. Services such as those offered by the University of Southampton are really important for SME businesses who typically do not have the HR infrastructures of large corporate businesses. Whether it be through work experience or knowledge transfer programmes I would commend any SME to consider working with the service to help them find the right skills and research relationships to improve their growth prospects and competitiveness.