Have you got a business idea or want to get involved in student enterprise?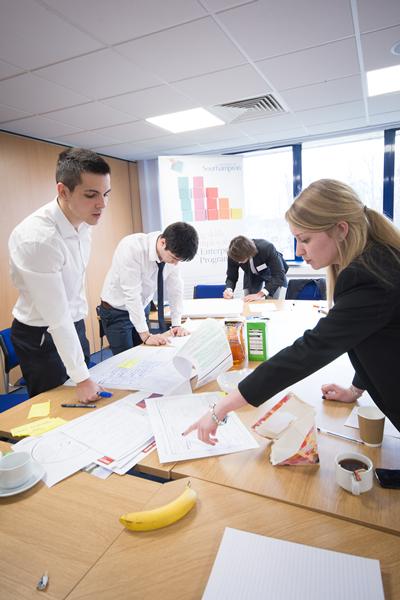 There are lots of opportunities at Southampton to meet new people, develop personal and professional skills and gain experiences to impress on job applications. Participating in clubs, societies and volunteering are just a few options beyond your degree.
Getting involved in our Enterprise activities will do all the above whilst giving you the opportunity to develop 5 key Enterprise skills:
Creativity- An innovative perspective that looks beyond the obvious
Negotiating- Working with others to deliver mutually beneficial conclusions
Problem Solving- Turning problems and challenges into solutions and opportunities
Decision Making- Comprehending risk and reward under pressure then acting upon it
Commercial Awareness- Understanding business needs and challenges
Enterprise is an extra-curricular opportunity that connects you with inspiring people on exciting projects. Read on for details on all the ways to get involved as well as our selection of current opportunities some of which can be viewed on the Events Calendar.
Sign up to the Student Enterprise Online Group
By joining this group you will receive email updates about current opportunities and be part of an Enterprise community. Join the Student Enterprise Group using your University log in and password.
You can then select 'Apply to Group' (on the right hand side). Once your application has been approved you will receive an email with a link to the group.