Careers and Placements Fair
This Fair is aimed at current Southampton students from all disciplines and years of study. A wide range of employers, from both international blue-chip organisations to smaller local companies will be exhibiting. All employers have current jobs, placements or work experience opportunities to discuss.
So if you are looking to apply for graduate schemes or for placements and work experience opportunities, this is the Fair for you.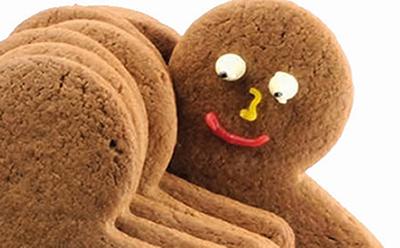 Event Details:
Date: Tuesday 28th February 2017
Time: 11.00am - 3.00pm
Venue: Garden Court and Hartley Suite, Buildings 40 and 38, Highfield Campus
Key Facts
To complement the Careers and Placements Fair, the Careers and Employability Service will organise a programme of recruitment-themed events, called 'Stand Out From the Crowd Events,' to provide you with the ultimate guide on how to be noticed in what is a competitive job market.
How to Book:
The sessions will be hosted by external companies or our Career Practitioner and will be pre-bookable via MyCareer closer to the time.
Who Can Attend?
This Fair is open to all students regardless of subject and/or year of study and there is no need to register to attend this event. We look forward to welcoming you on the day.
Exhibitors
The Careers and Placements Fair 2016 was exclusively sponsored by PwC.
The 2016 list of exhibitors included the "Big Four" accountancy firms, PwC, Deloitte, KPMG and EY. A wide range of other organisations also attended this event from business sectors such as Engineering; Education and Teaching; Energy and Utilities; IT; Marketing, Advertising and PR; Telecommunications and Transport.
Please also see the Useful Downloads section of this webpage for the 2016 Careers and Placements Fair Brochure. The Brochure contains exhibitor profiles and much more.
CV Clinics
How confident are you about your CV? It might have served you adequately in the past but competition for graduate positions is fierce. Don`t risk losing out on your dream job because of an average CV!
You can receive expert CV advice provided by exhibiting organisations and Specialist Career Practitioners during the Careers and Placements Fair. Take advantage of this opportunity to differentiate yourself from the crowd and learn how to make the very best of your experience and achievements.
The sessions will be held from 12.00-15.00 at the Careers Centre, Room 2001, Building 37
Jobs Board
The Careers and Placements Fair exhibitors will be posting their current opportunities on Careers' Jobs Board in Garden Court at the Fair. Students are encouraged to use their smartphones to photograph the advertisements and the QR codes will direct you straight to exhibitor websites.
Prepare for the Fair Talk
In order to get the most out of this Fair, it is of the utmost importance for you to come prepared. Preparation is key to success! Whatever your degree subject, we recommend you sign up to attend the Prepare for the Fair session to learn how to make the most of the opportunity to network with employers, and to receive tips on what to research and how you can stand out from the crowd.
Keep Up to Date
For the most up-to-date information, follow our Facebook, Pinterest and Twitter feeds and look out for employers using #sotoncareersfairs
If your organisation is interested in exhibiting at the Graduate Recruitment Fair, stands are filling fast, so please visit the Employers and Organisations Fair webpage for details and a link to the Graduate Recruitment Fair 2016 Registration Form.