Dr Daniel Rowan MSc, PhD
Director of Programmes (Audiology)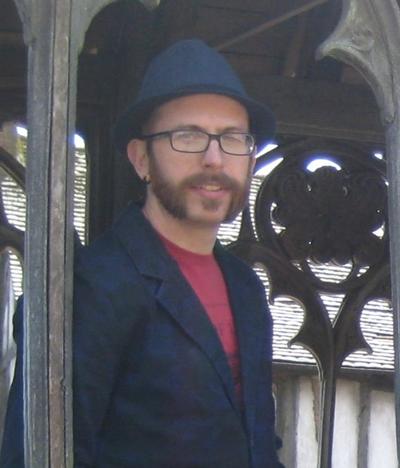 Related links
Dr Daniel Rowan is Associate Professor of Audiology in Audiology within Engineering and the Environment at the University of Southampton.
My team is dedicated to improving the quality of life of people with sensory impairments
Daniel is a Associate Professor of Audiology at the University of Southampton. His goal is to develop knowledge and technologies that will allow people with sensory impairments to optimally use their hearing to achieve the independence, prosperity and fulfilment they desire.
Daniel is the Director of Programmes (Audiology) covering the MSci/BSc Healthcare Science (Audiology) and MSc Audiology course, teaches on them and looks after clinical placements. He is also an Audiologist registered with the Registration Council for Clinical Physiologists (RCCP).

Daniel began his training as an Audiologist in the National Health Service in 1995. In 2000, he embarked on the MSc in Audiology at the Institute of Sound and Vibration Research (ISVR), graduating in 2002. Daniel conducted his PhD research, funded by the Royal National Institute for the Deaf (now Action On Hearing Loss), under the supervision of Prof Mark Lutman and graduated in 2006. In 2004 he joined the Hearing and Balance Centre as a member of staff. Daniel is the lead member of a team of scientific advisors from the University of Southampton to the International Committee of Sports for the Deaf, which includes the Deaflympics.
A sample lecture on human echolocation.
Youtube video: How our ears help us see
Honours and Awards
| | |
| --- | --- |
| 2013 | The Denzil Brooks Trophy, British Society of Audiology in recognition of outstanding contributions to promoting excellence in clinical practice through Chairmanship of the Professional Practice Committee, which has become the leading provider of clinical guidance in audiology nationally and internationally. |