Email:

tg1e13@soton.ac.uk
Mr Tobias Goehring 
Postgraduate researcher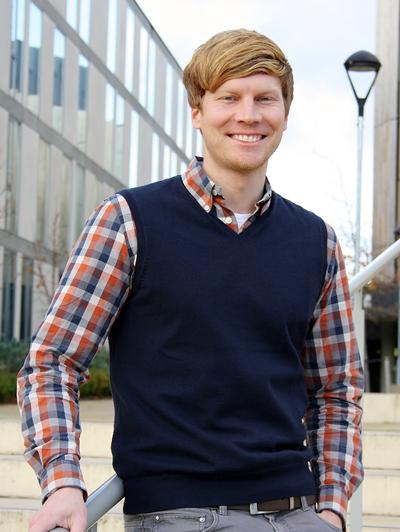 Related links
Mr Tobias Goehring is Postgraduate researcher within Engineering and the Environment at the University of Southampton.
Technology, sound and sense come together in an interdisciplinary and innovative research field that strives for improving life of impaired people. This mix is fascinating and a strong motivation for me.
I grew up in Germany (Hannover) and graduated in Electrical Engineering (Dipl.-Ing.) at the Technical University of Braunschweig in 2011. For the following 2 years I worked as a development engineer in the automotive sector in the field of speech and audio systems for vehicles for leading manufacturers.
In 2013 I started my PhD in the field of auditory research at the ISVR, University of Southampton, embedded in the EU Marie Curie Initial Training Network ICanHear. As member of the Auditory Technology Lab I am also part of the Signal Processing and Hearing and Balance Groups at the ISVR.
I am particularly interested in speech and sound enhancement methods that make use of psychoacoustic and auditory inspired methods.
The aim of the ICanHear project is to develop models based on emerging knowledge about higher-level processing within the auditory pathway and exploit that knowledge to develop creative solutions that will improve the performance of hearing instruments.