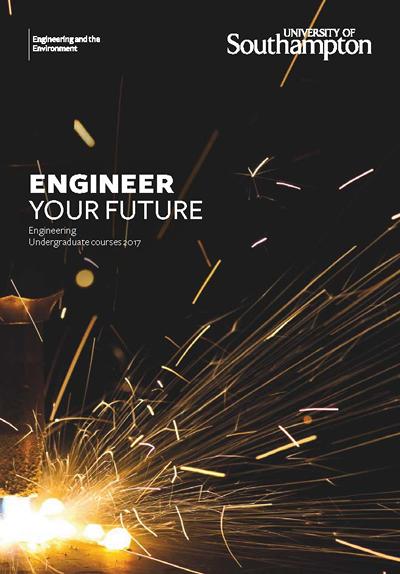 Why study Ship Science at Southampton?
Ship Science is a maritime engineering course unique to the University of Southampton. For over 40 years we have been at the forefront of teaching the discipline. The 2017 Guardian University Guide for Mechanical Engineering, which includes Ship Science, ranked our courses in the top ten in the UK and our research forms a key part of our student education.
Students will also have access to our new 138 metre towing tank, which is the largest university towing tank in the UK.
We are pleased to have launched the new Industrial Placement Year, which is an additional year-long module that allows students studying MEng degrees to apply for a placement with an engineering-based organisation. The successful placement will be recognised on your Degree Certificate.
If you are interested in the engineering of ships, leisure craft and offshore structures then Southampton's Ship Science degree courses are the choice for you.
Our design-centred courses will offer you a dynamic learning environment to prepare you for the world of work. Students carry out project-based learning activities, for example, the design, build and test of a dinghy made from natural composites, retro-fit devices on container ships for energy efficiency, autonomous underwater vehicles and the design of a floating liquefied natural gas facility. You will also enjoy the facilities of an institution in the top 1% of world universities (QS2016), including the newly built towing tank, wind tunnels and a state-of-the-art 3D printing suite. Find out more about our students' design projects on the Design Show blog.
As a Ship Science undergraduate, you will be associated with the respected global marine and maritime design consultancy and UK Sport innovation partner, the Wolfson Unit for Maritime Technology & Industrial Aerodynamics, who have worked with clients including America's Cup teams and Volvo Ocean racing. We're also building a Maritime Centre of Excellence in partnership with Lloyds Register at our Boldrewood Innovation Campus, to develop our business and research activities.
Whether you wish to pursue a career on board or ashore, we can put you on the path to chartered status to enter this fast-developing industry. Our range of MEng and BEng Ship Science degree courses are accredited by the Royal Institution of Naval Architects (RINA), Institute for Marine Engineering, Science and Technology (IMarEST) and the Institution of Mechanical Engineers (IMechE).
What are my career options?
Our high-calibre students are actively sought after by leading maritime engineering companies for sponsorship, work placements and employment. The transferable project management and design skills you learn on this course are also highly marketable for a variety of other industries. Ship Science degree graduates have landed jobs at Lloyd's Register, BAE Systems, BP Shipping Ltd, Global Maritime Consultancy and QinetiQ to name a few leading organisations. 96% of Ship Science graduates were in employment in professional jobs six months after graduation (DLHE 2014).
Study abroad?
At the end of year two, you can opt to study abroad in the second semester of year three at one of our partner institutes, including the renowned Webb Institute in the USA.