Email:

J.J.Mcgavin@soton.ac.uk
Professor John McGavin 
Professor Emeritus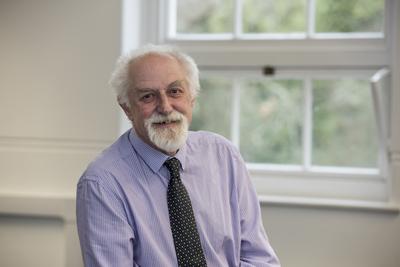 Related links
Professor John McGavin is an Emeritus Professor of English at the University of Southampton.
MA (Hons) (Edin) in English Language and Literature: Medieval Studies, 1972; PhD (Edin) on Medieval Drama, 1982.
I was appointed as Lecturer in English at Southampton in 1975; Senior Lecturer in 1998; Head of Department 2000-2003; and Assistant Dean (Postgraduate) in the Faculty of Arts 2001-2003. I was appointed to a personal chair in 2007. I have held research fellowships in the Departments of English at the University of Edinburgh and Scottish History at the University of Glasgow.
I have an Excellence in Teaching award from the Students' Union and a Distinguished Teaching award from the Vice-Chancellor. At present offer interdisciplinary undergraduate courses on Norse studies, the transmission of the Troy legend, and, at senior undergraduate and MA level, late-medieval to early-modern English and Scottish drama, and the contested theatricality of public life. My current research students, Nadia van Pelt and Clare Egan, work respectively in these last two areas.
I have acted as external examiner for undergraduate degrees in Newcastle, Edinburgh, Durham, Bristol and Dundee, for postgraduate courses in Bristol and Edinburgh, and for PhDs or Fellowships at a number of universities in the UK and abroad.
I sit on the Higher Education Committee of the English Association, the Council of the Scottish Text Society, and the Advisory Board of the Medieval English Theatre journal. I am chair of the Executive Board of the Records of Early English Drama organisation (Toronto), was 'Discovery Teacher-in-Residence' at the University of North Carolina at Greensboro, 2009, and will be a member of sub-panel 29 (English Language and Literature) for the 2014 Research Excellence Framework.
I am a member of the Centre for Medieval and Renaissance Culture at Southampton and a Fellow of the English Association. I am available to give talks through the free 'Speakers for Schools' project: http://www.speakers4schools.org/.