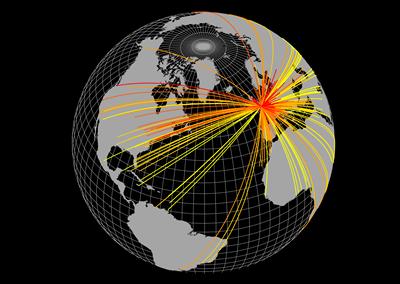 Our methodological work on the spatial analysis and modelling of population includes automated zone design, spatiotemporal population modelling and synthetic estimation. We receive extensive funding from the Economic and Social Research Council (ESRC) and work closely with the Office for National Statistics (ONS), including development of census output areas for the 2001 and 2011 censuses and new workplace zones for the 2011 census. Prof David Martin is currently co-director of the ESRC's UK Data Service, National Centre for Research Methods and Administrative Data Research Centre for England, the latter two both led from the Faculty of Social, Human and Mathematical Sciences at Southampton.

A second area of research within PHeW focuses on cultures, spaces and practices of care. Research In this vein approaches care through various conceptual and empirical concerns relating to how it is practiced, including: who does it and how and where it is done; as well as its successes, failures and limitations. These include considering care as 'ethics in practice' across (un)regulated spaces and relationships; contested concepts of care and welfare in both human contexts (as relating to children and people with disabilities and mental health issues); as well as animal contexts (in terms of farm spaces and practices of experimentation). We are also interested in the (in)visibilities of care work (such as within the voluntary sector, in families, and amongst animal technicians); as well as histories and futures of (redundant) care spaces. Finally, we are interested in exploring how 'care worker subjectivities' are constituted in spaces such as laboratories, farms, homes, childcare workplaces, and public space.

A central theme of our research is population health – the study of the health outcomes of population groups and the spatio-temporal distribution of health outcomes within these groups. A particular interest is the influence of the social, built and natural environment on population health. In examining environmental influences on population health, the group draws on our technical expertise in GIS, multi-level modelling, Bayesian geostatistics, automated zone design and spatio-temporal population modelling. The group focuses on both developed world issues (including non-communicable diseases and health-related behaviours) and developing country health concerns such as zoonotic diseases, safe drinking-water access and population and disease mapping. Professor Graham Moon founded and edits the journal Health and Place, the leading outlet for interdisciplinary social science research on health topics, and many of the group are also part of the Population Health university strategic research group.