Eduroam, the University's free Wi-Fi service is available across all of our campuses and in Halls of Residence.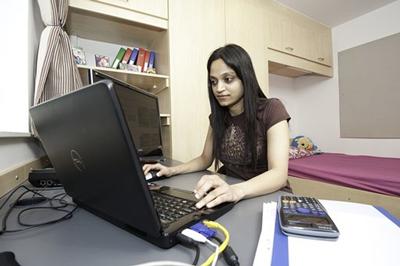 It's free to join and once you have subscribed, it can be used at other universities who also use Eduroam.
Connecting to Eduroam is easy, but please ensure you log in with your full University username e.g. ab1c15@soton.ac.uk.
All staff and students can connect to Eduroam and if you are on the go across campus, your Wi-Fi connection will move with you. If you lose connection between sites, you will automatically be reconnected as soon as you get back in range.
We provide some auto-configure apps for you to use and get started with your own device, but below are some simple instruction for iPhone and Android Smartphones.
You can also use the Eduroam Configuration Assistant Tool if you need help getting connected. Further details are below.
For more information, search 'Eduroam' in our Knowledge Base.