Introduction
The idea for introducing the Medical Humanities Student Selected Unit (SSU) into the BM5 curriculum came from medical students. In October 2006, eight Year 2 students returned to University one week early in order to take part in a pilot project designed to reflect a typical week of the proposed new BM5 Years 1 & 2 curriculum due to begin the following year.
During this pilot, the students were asked how they would like to explore a medicine-related topic of their own choosing during a half a day each week. This question was posed because it was recognised that Years 1 & 2 needed to include greater choice for students in order to meet GMC recommendations that 25-33% of the curriculum include Student Selected Units (Tomorrow's Doctors, 2003). In response to the students' answers the Medical Humanities and Community Engagement SSUs were created.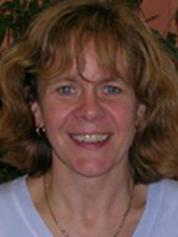 About
Coordinated by Linda Turner, the Medical Humanities SSU was introduced into Semester 2 of the new 2007/08 curriculum for one afternoon each week. It is compulsory but students choose from a number of options through which to explore human experiences of health and illness and apply these insights to clinical practice. Options are facilitated by teachers from across and outside of the university and include: portraiture, life drawing, multi-media art, photography, film, creative writing, drama, ethics through drama, music and medical history.