Our branch campus for engineering is set within EduCity Iskandar Malaysia, a dedicated hub, 1km east of the Gelang Patah Interchange on the main Second-Link Expressway.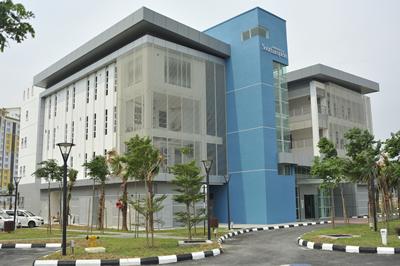 Iskandar is in the heart of Malaysia's economic zone located in Johor. We are 8km from the Second Crossing Bridge to Singapore and the city of Johor Bahru is close-by to the east of our campus. Singapore's regional aviation hub, Changi International Airport, is a 60-minute drive away and we are just 30 minutes from Johor's Senai International Airport.
The state-of-the-art EduCity development comprises international universities, schools and colleges, including the University of Reading, Multimedia University, Management Development Institute of Singapore, Newcastle University Medicine Malaysia and Netherlands Maritime Institute of Technology as well as leisure and sports facilities.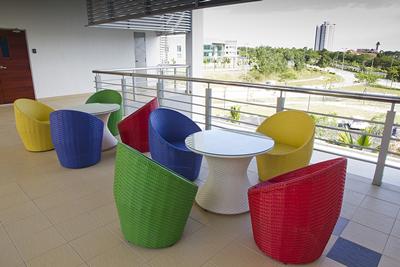 Students studying at our campus benefit from innovative, world-class study facilities, with modern, spacious and safe living accommodation in close proximity. There are cafés and restaurants around campus and a prayer room is provided for Muslim students. Students also benefit from a library and study space, computing suites and laboratories for teaching thermodynamics and fluids, materials, control and structures, electrical engineering and electronic engineering.
The world-class physical recreation and sports facilities at EduCity include a 12,000 capacity sports stadium with a football/rugby pitch and a 400 metre athletic track that complies with the Association of Athletics Federation standards. There is also an aquatic centre with an Olympic-size swimming pool, which meets International Swimming Federation standards for water polo and synchronised swimming. An indoor arena provides courts for basketball, badminton, squash, volleyball and futsal (five-a-side).