A milestone in brain tumour research
Published: 

7 October 2014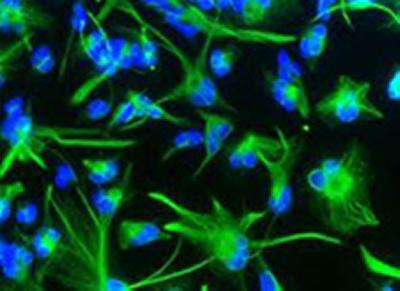 The University of Southampton announces a new tissue banking initiative, called the Brain Tumour Archive Network that will unlock thousands of previously hard to access brain tumour samples for researchers throughout the UK.
Creation of the network was led by brainstrust and supported by a wider group of brain tumour charities including Charlie's Challenge, Brain Tumour Research and umbrella group Sophie's Wish. BRAIN UK, operating at the University of Southampton, will link existing archives of brain tumour tissue in a virtual network so that researchers can gain access to unprecedented levels of tissue to support their much needed research into better treatments and a cure for brain cancer.

BRAIN UK is run as a collaboration between representatives from the University of Southampton, Plymouth Hospitals NHS Trust and Bristol University and a network of 26 hospitals across the UK, without whose assistance the network couldn't operate. The British Neuropathology Society, British Neuro-oncology Society, Brain Tumour Network, Medical Research Council and National Cancer Research Institute Brain Tumour Clinical Studies Group have provided input into and support for the project.
There is a huge hitherto unmet scientific and clinical need for brain tumour tissue, and with the stratified medicine agenda growing, the demand for samples with better quality background information grows, making the timing of this project perfect.

James Nicoll, Director of Brain UK and Professor of Neuropathology at the University of Southampton, comments: "I am delighted that we are able to provide this new resource for brain tumour research. We need to understand brain tumours better – how they arise and how they grow – so that we can learn to treat them better. BRAIN UK can now provide researchers with access to unprecedented numbers of brain tumour samples. This can only be done with the collaboration of our colleagues in Neuropathology departments throughout the UK and thanks to funding from the charities brainstrust and Brain Tumour Research and the Medical Research Council."

Willie Stewart, Consultant Neuropathologist at Southern General, Glasgow, says: "One problem researchers in this field continually meet is a lack of tumour tissue for high quality research, yet there are vast resources of material in diagnostic laboratories throughout the country. This project paves the way for this invaluable material to be accessed to support high quality research projects."

Brain tumour tissue is currently incredibly difficult for researchers to access, as many types of tumour are rare. However, a review of current NHS archive holdings, dating back to the 1970s, revealed that a networked approach would make in excess of 400,000 stored samples potentially available to research. The Brain Tumour Archive Network will provide the interface that is needed between researchers and brain tumour tissue stored in NHS hospitals, giving easy access to the right tissue, in sufficiently large numbers with appropriate ethical approval already in place. It will support a diverse range of brain tumour research projects and change the face of neuro-oncology research.

Helen Bulbeck, co-founder and Director of Services at brainstrust says: "This is an exciting project. The Brain Tumour Archive Network is an initiative where tissue samples provided by patients from across the UK can be accessed through one central resource, then made available to scientists to study how and why brain cancer develops and spreads, and to devise the best possible treatments.

Sue Farrington Smith, Chief Executive of Brain Tumour Research says: "Brain tumours are the biggest cancer killer of children, and more children and young adults die from this disease than from any other cancer; in addition up to 40% of other cancers spread to the brain, yet research into brain tumours remains underfunded and under resourced. For years access to tissue has been the issue for researchers."

All involved in the project believe that the work will result in more research, better results, and better outcomes for brain tumour patients.