Human Worlds is the University's Humanities-based festival. It is a free series of events for members of the public, including families, to explore the humanities and beyond.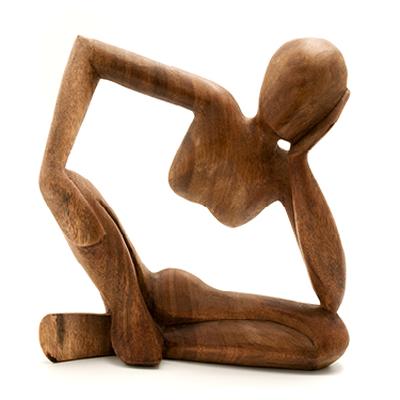 Our festival events:
Tuesday 8th November - Election Night USA! Presidential Legacies
22.00 until late!
Come and join us at Avenue Campus for an evening of talks, discussions, live audience polling and watch the coverage of the US election until the exit polls.
Thursday 17th November - Being Human in an Age of Intelligent Machines
19.30 - 21.00
Please join us for the Human Worlds Festival and Southampton Christians in Science lecture by Prof. John Wyatt. Lecture Theatre A, Building 46, Highfield Campus.
Saturday 19th November - Hands-on Humanities Day
10.30 - 16.30
Come along to this interactive hands-on day at Avenue Campus exploring the humanities. Great for all the family. There will be plenty of things to do, plus some talks and exhibitions too.
Tuesday 22nd November - Hope and Fear in 'The Missing Woman'
18.15 - 19.15
Author Carole Burns reads an excerpt from her short stories 'The Missing Woman'. Followed by discussion.
Wednesday 23rd November - Hope and Fear for New Human Life
13.00 - 15.00
Everyone is welcome to this session looking at pregnancy and parenthood. This baby and toddler friendly event is being held at Freemantle and Shirley Community Centre, with toys and baby-changing facilities available.
Friday 25th November - A Night on Campus
18.00 - 22.00
Join us for an evening on campus with a screening of 'Night in a Museum' complete with an introductory talk from a zooarchaeologist (family friendly), and a screening of 'Le Salaire de la Peur' with an introductory talk from Prof Lucy Mazdon, Head of Film at the university. Plus, don't miss the chance to gaze at the stars in the Astrodome.
Friday 25th November - Researchers' Café
18.30 - 20.00 - Mettricks Old Town (117 High Street)
Researchers from the Faculty of Humanities introduce their work on the theme of hope and fear.

Human Worlds Fringe - Don't miss our fringe events, including:
Tuesday 15th November - The Hope and Fear of Evolution and Development - British Art Show 8 Inspirations
13.00 - 14.00 John Hansard Gallery, Highfield Campus
Friday 18th November - Bright Club
18.30 - 22.00 Boulangerie Victor Hugo, High Street, Southampton
Saturday 19th November - Touch Network
18.30 - 21.00 Costa, Burgess Road, Southampton
This is the third year there has been a Humanities-based festival. In 2016 Human Worlds is echoing the national Being Human Festival theme of "hope and fear", after previous events on the Sea and Me (2014) and Religion and Me (2015). This year's festival is supported by the Public Engagement with Research Unit and the Faculty of Humanities.
Contributions come from the Faculty of Humanities, the wider university, other universities and the community.
Most of the events will take place at Avenue Campus, which is the home of the Faculty of Humanities, which includes the following areas: Archaeology, English, Film, History, Modern Languages, Music and Philosophy.
For more information, including booking and venue details, please see our blog www.humanworldsfestival.com
For queries, please contact festival@soton.ac.uk