Arinze Ekwosimba MEng Electronics Engineering with Wireless Communication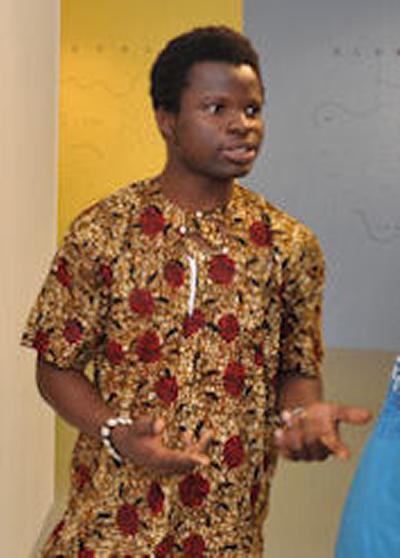 My quest for knowledge about cutting-edge technology led me to choose the University of Southampton due to its ranking as virtually the best in electronics engineering department in the UK.
What do you enjoy most about living in Southampton?
The first thing that struck me about Southampton was the vast amount of green space available everywhere and I mean everywhere. From the halls to the Campus and then to the Common park and the variety of parks available around the city it just feels like one is living in a 'green city'.
One of the aspects I have enjoyed most here has been the laboratory experiments where we get to build different kinds of circuits and get them to work.
Did you face any challenges while studying and living in Southampton?
One of the challenges encountered was the food, which was very different from what I was used to back home. However, with the help of my friends and those around I have been able to understand the local dishes much more.
Were you involved in any International Office projects?
The privilege of being a Student Ambassador in the International Office has been an exciting experience. The Facebook, Twitter and YouTube channels of the International Office are aimed at providing international students with a tailored platform to get much more from their time here at the University. The Ambassador's role is to facilitate this and ensure that students derive maximum benefits from these platforms. It has provided me with skills such as team working, working under authority and sticking to regulations, among others.