Phone:

(023) 8059 6928

Email:

J.Armitage@soton.ac.uk
Professor John Armitage BA, PhD
Professor of Media Arts, Co-Director of the Winchester Luxury Research Group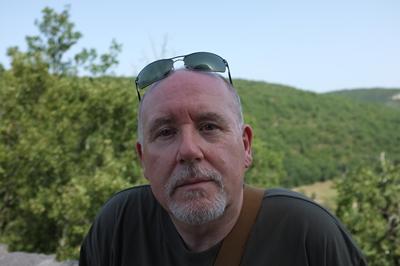 Related links
Professor John Armitage is Professor of Media Arts within Winchester School of Art at the University of Southampton.
Dr John Armitage is Professor of Media Arts at Winchester School of Art, University of Southampton, United Kingdom. Previously, John was Associate Dean, Head of Department of Media, and Professor of Media in the Department of Media at Northumbria University, United Kingdom.
As well as founding and co-editing (with Ryan Bishop and Douglas Kellner) the journal Cultural Politics (Duke University Press), John is also an editorial board member of the following journals: Theory, Culture & Society, Journal of Visual Culture, and Culture & Organization.
Furthermore, John edits the book series Technicities for Edinburgh University Press, together with Ryan Bishop and Joanne Roberts.
John's research interests fall into two distinct areas:
Luxury and visual culture.
The work of the French media philosopher and artist Paul Virilio.
John is currently writing Luxury and Visual Culture (Bloomsbury), co-editing The Luxury Reader (Bloomsbury) with Jonathan Faiers and Joanne Roberts, and co-editing Critical Luxury Studies: Art, Design, Media (Edinburgh University Press) with Joanne Roberts.
His most recent book is Virilio for Architects (Routledge, 2015).
Winchester Luxury Research Group
Visit the Winchester Luxury Research Group website to find out about research that recognises the artistic and cultural aspects of luxury in the contemporary globalised world.