Ms Linda Newington BA (Hons), MA
Head Librarian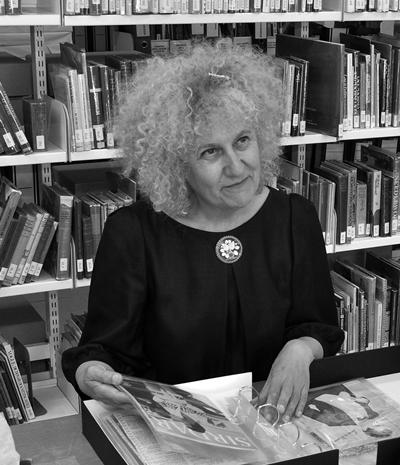 Related links
Ms Linda Newington is Head Librarian within Winchester School of Art at the University of Southampton.
Linda Newington is the Head of Library and Archive Collections for Art and Design at Winchester School of Art's specialist art and design library.She has responsibility for a number of Special Collections including the Knitting Reference Library, the Artists Books Collection, and the School of Art Archive. Her unique and distinctive approach has been to work with these collections for a range of activities including conferences, events, exhibitions, publications, digital and student projects.
In 2007 she completed an MA in the History of Textiles and Dress with the Textile Conservation Centre. Her dissertation focused on the image and status of knitting in relation to the Knitting Collections held by the University Library.
She first studied for a BA Fine Art, Painting graduating with a first class honours degree from Winchester School of Art in the 1970s. Having moved to London she obtained a post as a Library Assistant at the British Museum (Natural History) in the Botany Library curating the collection of botanical drawings, paintings and prints. It was during this time she trained as a librarian.
She also continues to practice as an artist and regularly teaches Fine Art at the School.
Public talks
Linda has also delivered a range of public talks on Archives and Collections to the following groups, institutions and societies: Art Libraries Society UK & Eire, BABE: Bristol Artists Book Event at Arnolfini, Bookham Knitting Club Surrey, Cambridge Weavers & Spinners Guild, Fleet Knitting Club, Knitting & Crochet Guild, Quay Arts, Isle of Wight, Romsey Local History Society, Royal Academy, Edinburgh, Shetland Museum & Archives, Shetland College, University of Sheffield, VADS: Visual Arts Data Service.