A Distinguished Lecture with Paul Maltby
Published: 

17 March 2017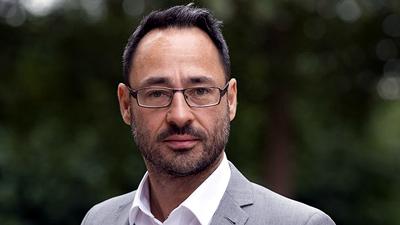 The Web Science Institute was delighted to have Paul Maltby here at the University of Southampton on Friday 10 March, speaking to an audience of Students, Academics and Industry guests about Transformative Data.
He explained his role, and why he believes that Open Data, and in particular Open Government Data, has a huge variety of uses and a massive amount of power. In his work, Paul explained that he is now looking at the use of data in Communities and Local Government, learning from the past, dealing with the challenges faced in the present, and looking to the future. Paul explained how data analysis has now moved beyond the maths, and it is now instead ranked alongside digital technology as part of a new paradigm of reform.
You can read more about the talk given by Paul here on our Digichamps page.
About Paul Maltby
Paul Maltby is Director of Data Projects at the Department for Communities and Local Government where he is using data to open up the housing market to innovative suppliers. But for the last few years he has led the government's new data agenda as Director of Data in the Cabinet Office's Government Digital Service, with responsibility for open data, data science in government, data infrastructure and data legislation. He has a background in public service innovation and reform in government with spells in Leicestershire County Council, the Home Office and the PM's Strategy Unit.