The decision
With only 22 days left at the fantastic University of Southampton, I am really pushing myself to say yes to every opportunity that flies my way, in order to maximise my time left here.
Earlier this year, in February, I spontaneously signed up to run the ABP 10km to raise money for the Centre for Cancer Immunology – sorry, you're probably bored of me going on about them by now!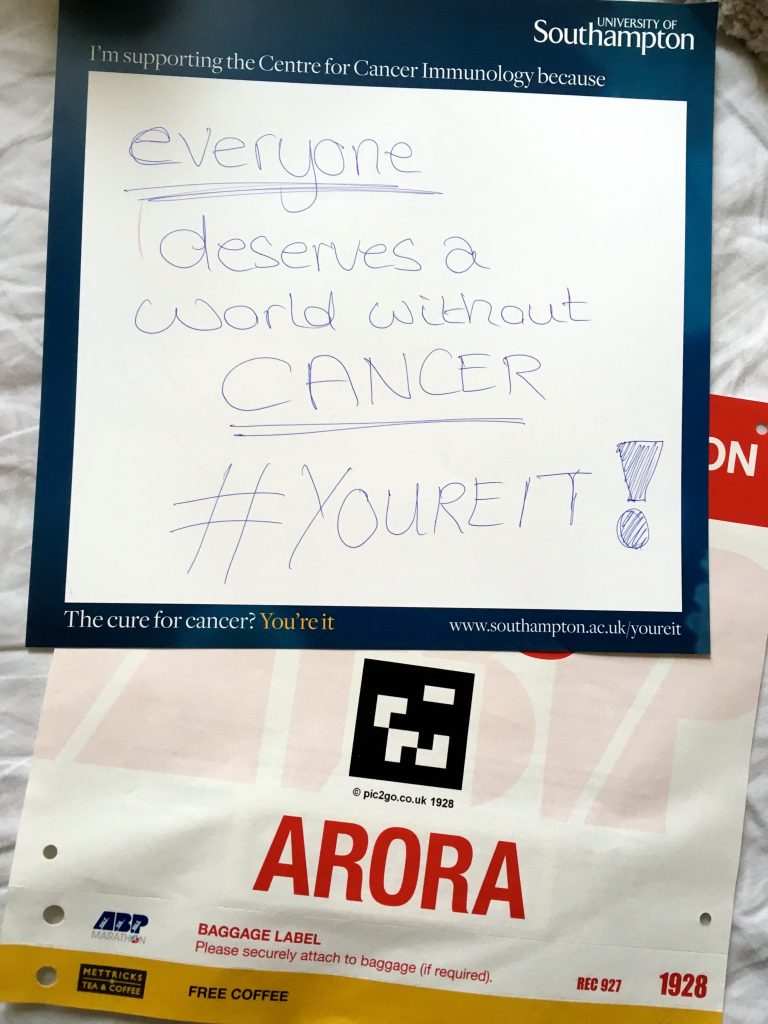 Pretty snazzy.
I exercise nearly every day and a substantial part of my childhood was spent training and competing in various team sports internationally. Yet, I do not run. Frankly, I find it really boring and that's what always stopped me running long distances – no playlist could keep me going…
However, I have been fundraising for the Centre for Cancer Immunology, either through RAG or as a Student Fundraiser, since I started here, and as a result I've grown very attached to the campaign.  Furthermore, I had heard that the annual ABP Southampton races (1okm, half marathon and marathon) were a massive event and therefore a fantastic way to get involved in Southampton's local community.
The dedication (or lack thereof…)
Needless to say, my training was pretty… sporadic. After the initial excitement of signing up, the very next day I headed to the gym pumped with adrenaline and ready to run my first 5km on the treadmill – in 26 minutes! Not too shabby for a first try.
Unfortunately I was then swept into a whirlwind of submitting my dissertation, celebrating the hand-in and very shortly after being thrown into semester 2 with piles of reading and assignments to get stuck into. As such, my real training didn't begin until the first day of the Easter holidays, when I ran 7km on my first run around my neighbourhood. I was so pumped afterwards that I did a 20-minute ab workout! You know, just for fun.
Two days later, I went for another run. It was extremely sunny outside and I love being in the sun, so I kept running for the sake of my tan. I know, it's a bit lame but before I knew it I'd run 12km!
With the help of Google Maps, I plotted a 10km route (incorporating a 4km hill for resistance training) and ran it every other day before heading to Tenerife for a week with my friends.
Needless to say, a week of lying in the sun for hours and drinking cocktails impacted on my fitness level somewhat, but I managed to squeeze in a couple more 10km runs – albeit slower – before the big day itself.
The day: Sunday 23 April 2017
I find that I can't run if I've eaten very recently, so I had a huge Chinese takeaway the night before to "carb load" (some runners jargon for you).
I headed over to the CIC stand in the race village, situated near Above Bar Street, where we took a lovely group photo and warmed up before the race. The marathon and half marathon runners set off earlier in the morning, so my boyfriend and I supported the runners until it was time for the 10k.
The atmosphere was incredible, with blaring music playing and loud cheers coming from every direction. I felt overwhelmed by just how many people were there, both cheering in the crowd and running. I had never been to such a large community-oriented event before and it was so heart-warming to see all ages there.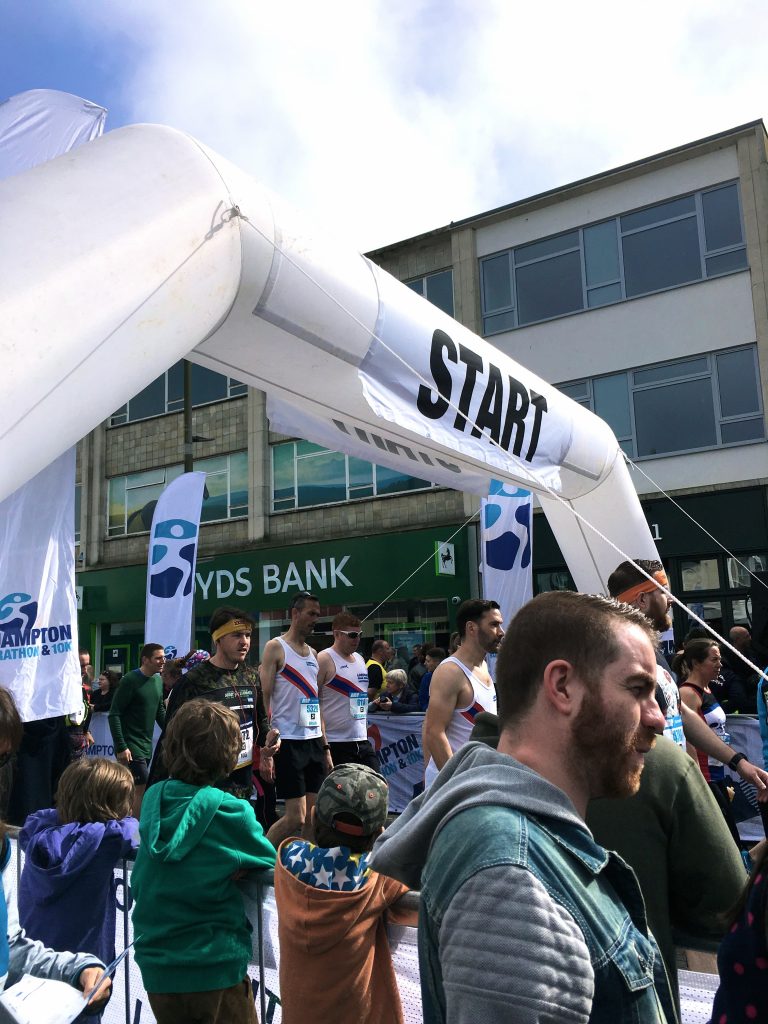 Cheering on the half marathon runners.
The run itself was FANTASTIC. 
Despite having earphones in to listen to music, the voices of the crowd were ringing in my ears and I felt as if I was running off pure endorphins. I had a smile on my face for the entire run, even when I felt like my lungs were ready to collapse!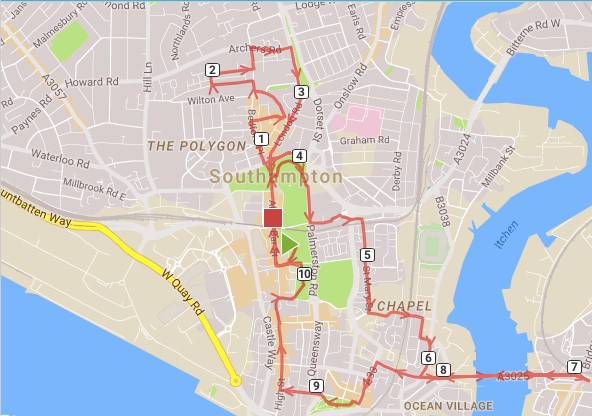 The route we took.
The highlight of the run was trotting along Itchen Bridge, as I had never been to that area of Southampton and there was not a cloud in sight. The view was simply breathtaking – I'm sad I didn't have a chance to grab a quick snap. Seeing one guy running barefoot for 'vegan runners', seeing children waving around the "free beer at the end" placards, and hearing people in the crowd cheer "Go Arora!" (my surname was on my bib, I'm not that famous) were other big highlights!
The rush I felt sprinting the last few hundred metres and crossing the finish line was phenomenal, and I instantly found myself wishing I had opted to run the half marathon instead. I collected my medal, t-shirt, a lot of free bananas and enjoyed a free beer with my boyfriend in the sun. I was in a fantastic mood for the rest of the day – until I finally got into bed and suddenly discovered that every part of my body was beginning to ache…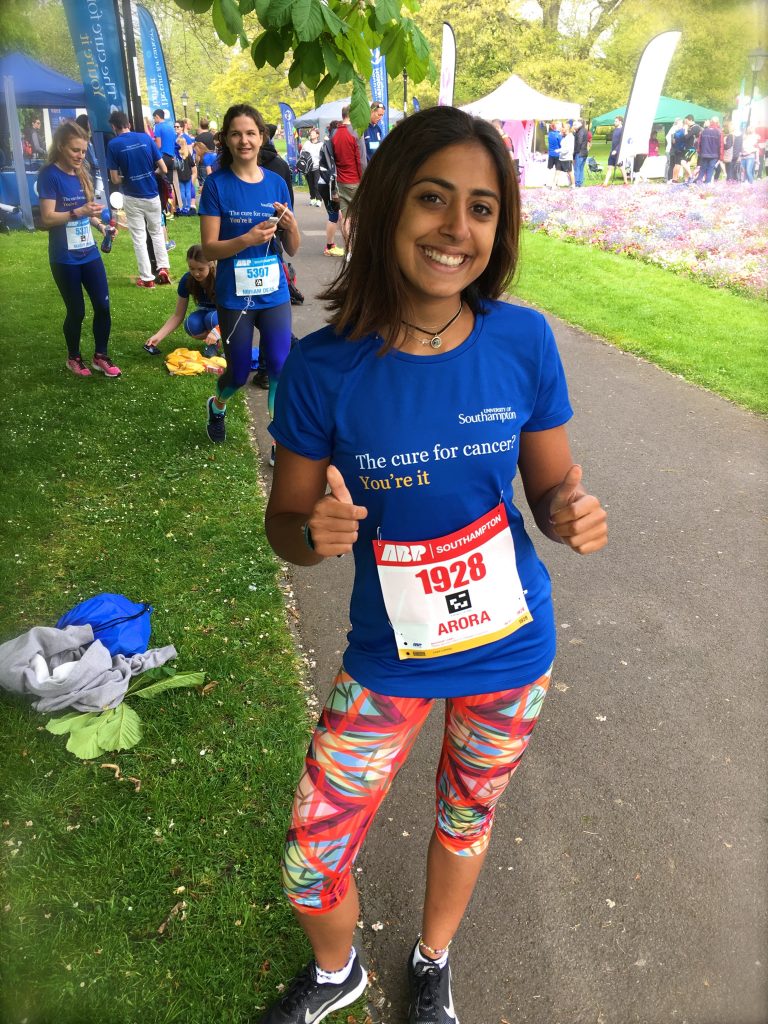 Sweaty, but smiley!
It was a physical and mental challenge to say the least, but if I can do it so can you! A world without cancer is worth running for right? #YoureIt
Next up – half marathon!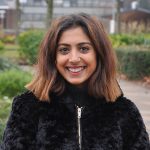 Aditi