Hi everyone!
For today's blog post, I wanted to share a few of my experiences from the New Forest – a stunning part of Hampshire that's practically on the University's doorstep.
As part of the Biology course here, one of the optional modules in second year is the New Forest field course, which takes place just a short bus or train ride away from Southampton. The course itself involves a five minute presentation, a research project, and a journal in which we reflect on our time in the forest and develop our taxonomic identification (that's spotting and correctly naming wildlife) skills.
At one of the study sites, Avon Tyrrell, I made a video documenting the day:
Outside of avoiding puddles and admiring the beautiful trees (some of which are centuries old!), the forest was teeming with wildlife to track down and catalogue.
I uncovered a minotaur dung beetle, Typhaeus typhoeus, a beautiful shiny jet black beetle which you can see pictured below on my lecturer's hand.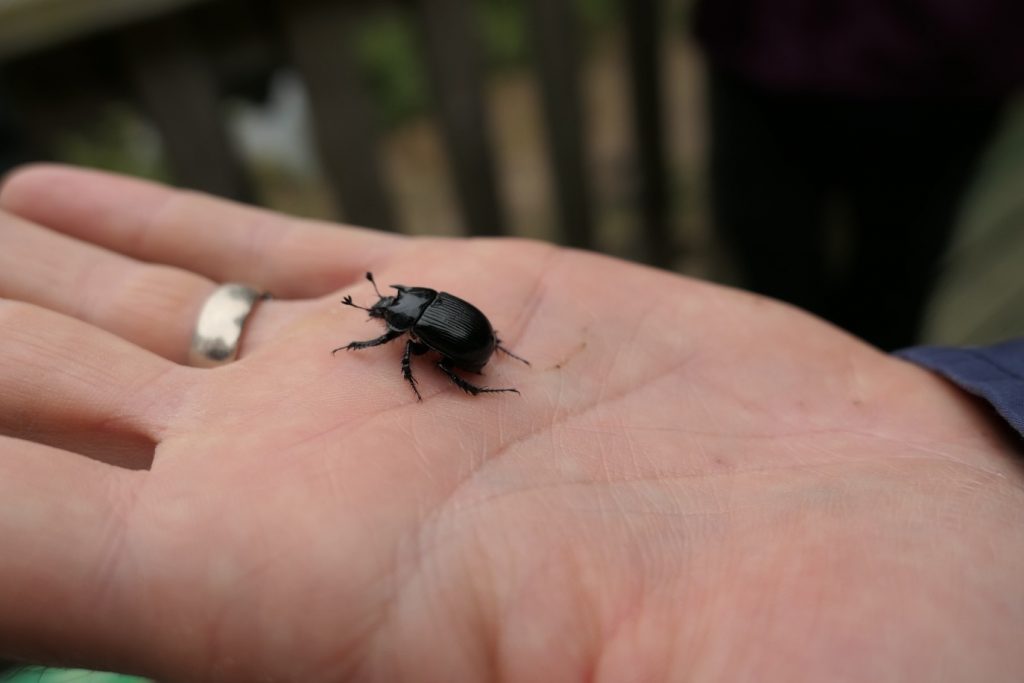 Isn't it cute?
We also came across a lovely foraging bee whom I followed around for a few minutes. Yes, I really enjoy following animals around and just wondering what they're up to or what they're thinking – I'm a nerd OK?!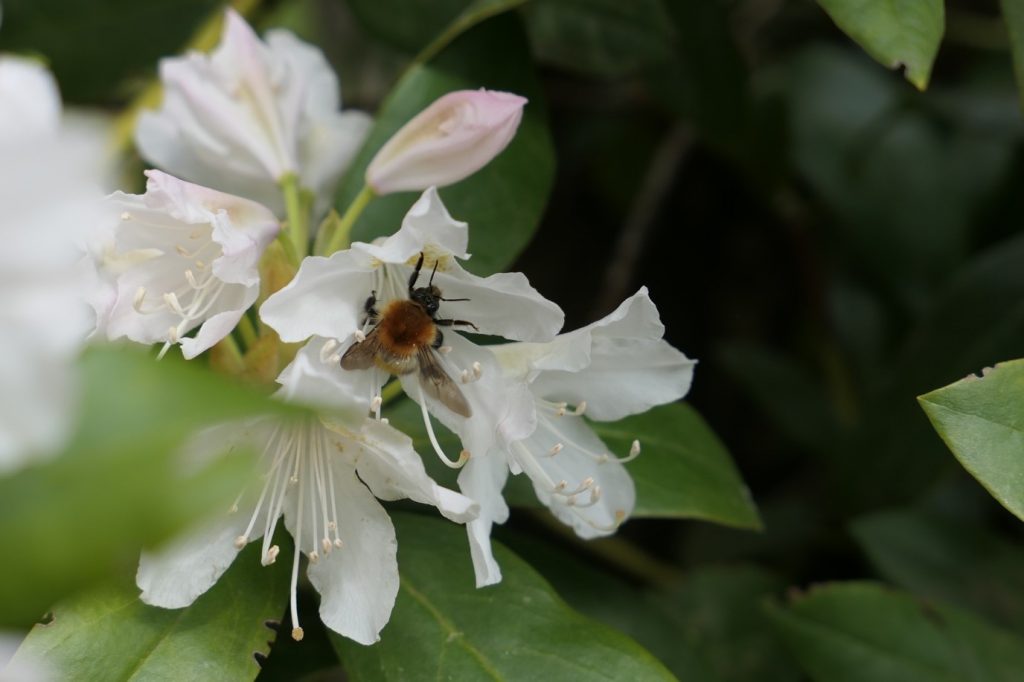 Precious fuzzy baby.
At Warren Copse. we found a beautiful red soldier beetle that was literally in front of our eyes where we were searching for hazelnuts… It's always the way. *rolls eyes*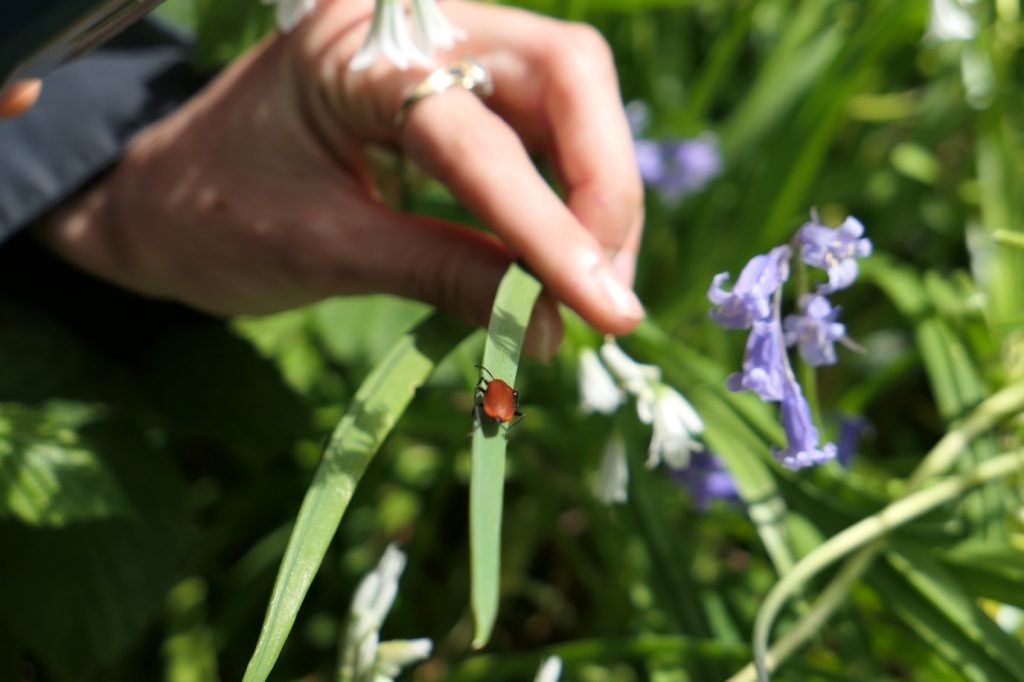 You're lovely, but please stay out of my Nutella.
And last but not least, a gorgeous Wood Butterfly posed for me… After I had chased it for half an hour. *eye roll intensifies*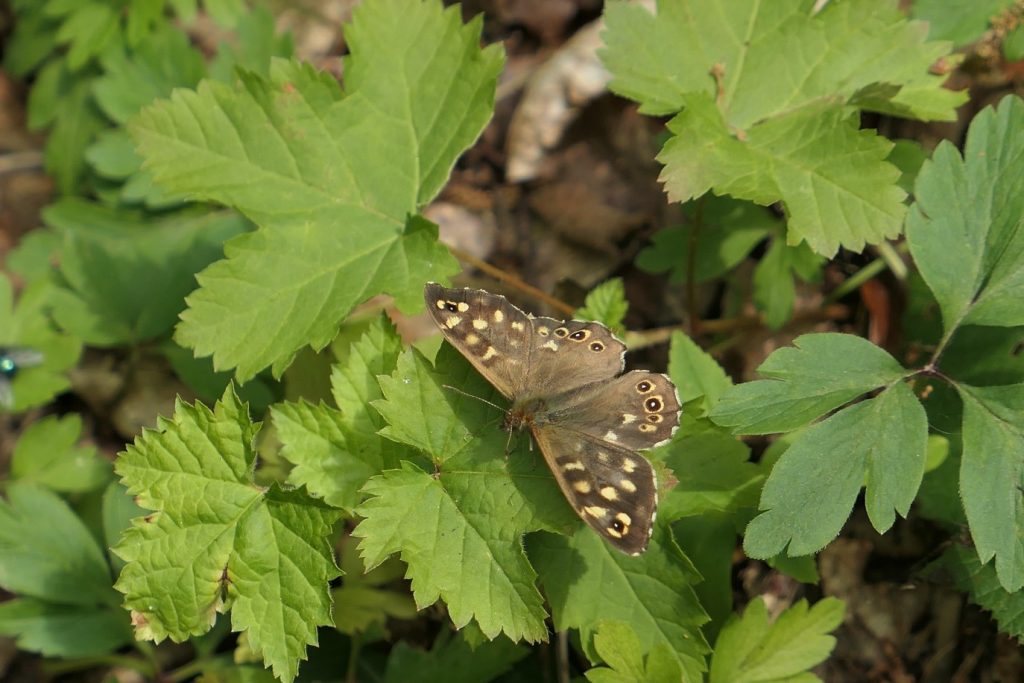 The butterfly that fluttered by.
It was an amazing day that really reminded me why I opted for Biology at Southampton. It offers some amazing opportunities to get away from the city and reconnect with nature, all while learning about how it works and your own place within it.
Be sure to keep your eyes peeled for future posts, which will be coming over the summer and include key 'uni prep' information such as 'What to take to University'.
I'm planning an updated version of this, but feel free to check out the old version from when I first moved in. 2014 seems so long ago, that's actually quite scary – I'm now an adult who has to KNOW THINGS.
Until next time!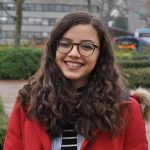 Georgia