… translates to 'Meliora' in Latin.
On 21 April 2017, the second International Student Sustainability Research Symposium took place at the University of Southampton.
The Meliora symposium focused on student research around the UN Sustainable Development goals, with student presentations on the day ranging from analysing the viability of sustainable gyms to investigating debris flows in the Chamonix Valley. Despite the breadth of topics, they were all in some way connected to the vital economic, environmental, social and political legs that support the sustainability stool.
The day kicked off with keynote speaker Marthé van Rijn, an MSc researcher at the Municipality of Amsterdam, discussing her work on sustainability at the VU Amsterdam before highlighting how the Municipality has created an organisational culture shift to embed sustainability in its core business practices.
Following this, we moved into Parallel Session 1, with three groups of presentations occurring simultaneously in different rooms. I was second to present my research in my session, with a 10 minute presentation on my dissertation followed by a 5 minute Q&A.


My presentation with its pertinent SDGs (Sustainable Development Goals)
I had devoted a significant period of my Easter holidays to producing my presentation, and even attended the symposium's presentation workshop ahead of time so I'd feel fully prepared. Although I could not believe that I was once again reading my dissertation a mere six weeks after submitting it, it was an exhilarating opportunity to present my research.
I also produced my first ever A1-sized academic poster to be exhibited at the poster conference… and I won! Needless to say, I was over the moon.

Nailed it – here's me with my certificate for winning best poster!
After the session, we listened to a fantastic presentation from our very own Enactus Southampton, about their international sustainability projects including SanEco and Sole Support.
This was followed by a talk on 'Dissertations for Good', a unique opportunity offered by the NUS where students partner with organisations to work collaboratively on dissertations into economic, social and environmental sustainability.
During our lunch break, each presenter took turns having their photo taken with the SDG that matters the most to them – I went with gender equality!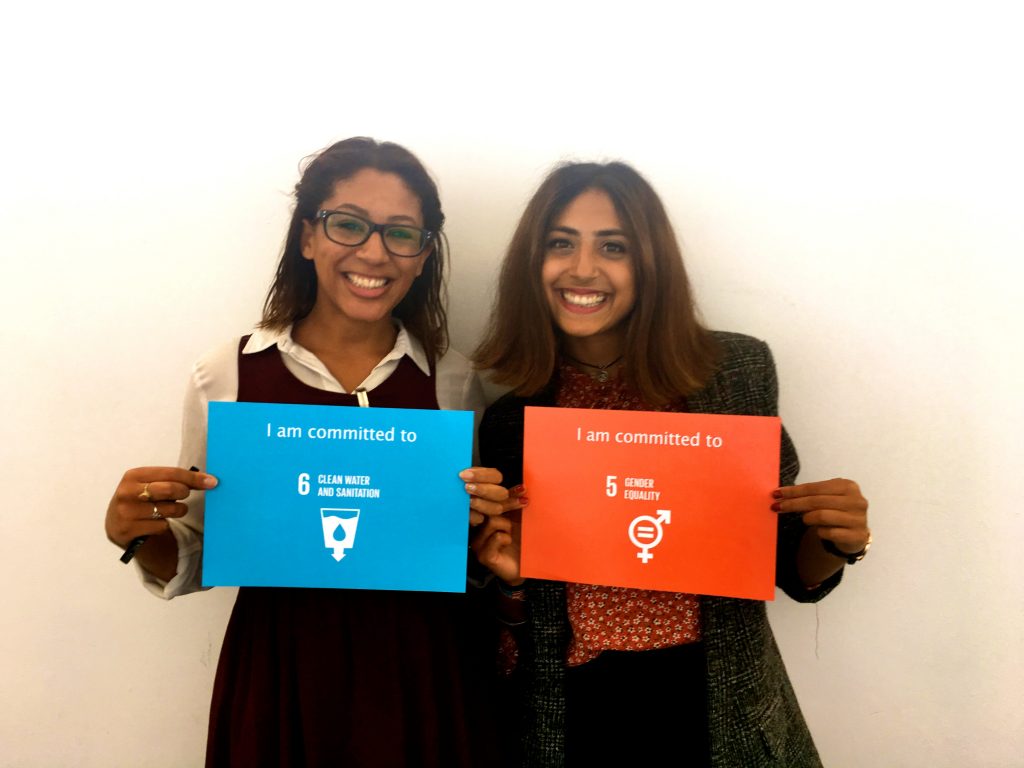 I am also committed to bigger fonts.
Following this, we launched straight back into two more sets of parallel sessions before the final keynote speaker. University alumna Julia Kendal, now a policy associate at Tearfund, discussed her work on the 'circular economy' and reducing waste as a new development pathway. This was one of my favourite talks of the day, as it was extremely insightful and related strongly to a lot of the work I have done.
To conclude a fantastic day, the Meliora: International Student Sustainability Research Journal, a super exciting opportunity for students to publish their research, was launched. Although I am dreading deleting a whole 2,000 words from my dissertation, I really look forward to having it it published. It would be the perfect way to round off my academic career at Southampton!
The University is really fantastic at providing students with opportunities like these, and I am extremely grateful to have attended such a prestigious and discerning event on sustainable development, which I am deeply passionate about. It's also an amazing way to develop transferable skills, enhance the old CV and boost one's employability!
If you're joining us soon, I'd urge you to embark on this or something similar – there is definitely something for everyone.
All the best!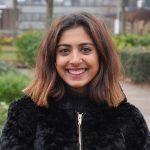 Arora, 2017 (with any luck! 😀 )