Whether you're thinking about becoming a student at Southampton, or you're a parent/guardian dutifully bringing a fresh young mind to meet us for the first time, you'll be looking eagerly ahead to the University's Open Day on Saturday 8th July. These events are an essential part of introducing you to the University, so that you're better informed when it comes to making your UCAS choice. However it's also worth getting to know the area by spending the weekend here, especially as it'll be in the summer months!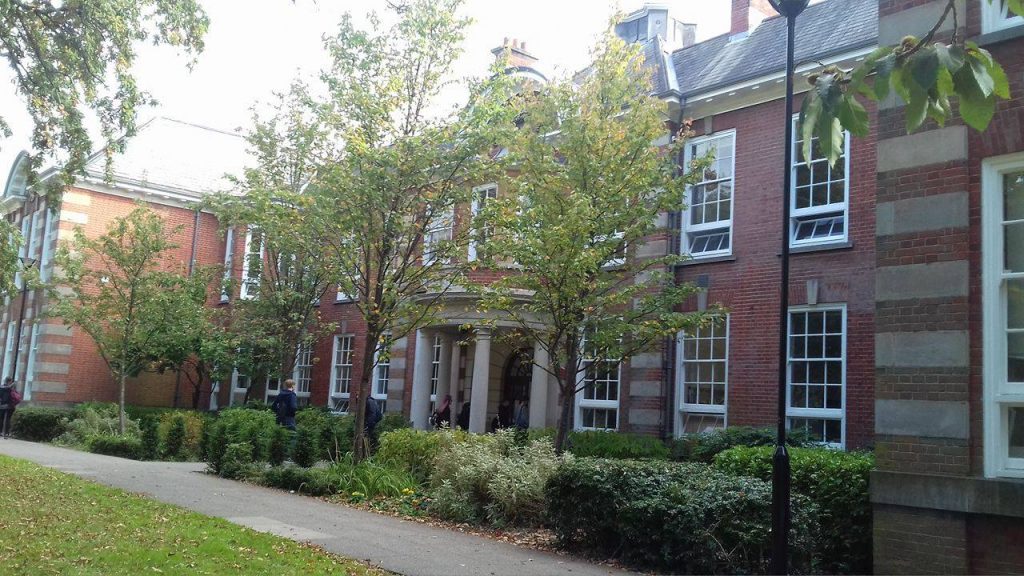 Second only to Autumn in terms of making campus a beautiful place to work!
Here are a few tips if you're a bit stuck on what to do.
Shopping & dining in and round WestQuay
For those of you not already familiar with the city, WestQuay is Southampton's largest shopping complex, with the new Watermark section adding to an already impressive city skyline. There's a multitude and diversity of shops and restaurants, both in WestQuay itself and on Oxford Street nearby, so you're guaranteed to find something that takes your fancy. Sticking to the foody theme, Southampton is also one of the cities across Hampshire hosting the Hampshire Food Festival all throughout July, so you're practically spoilt for choice!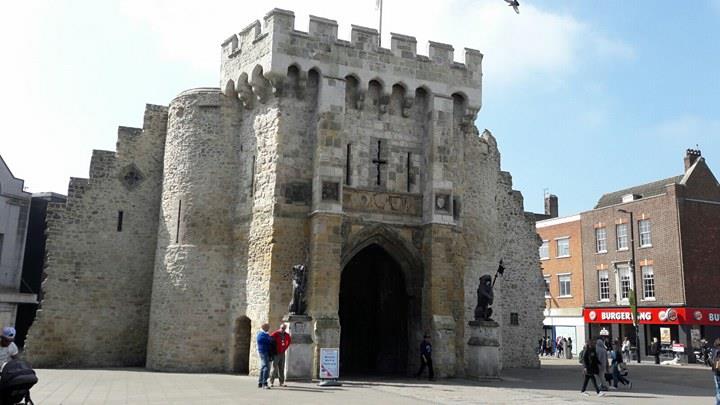 The Bargate, near WestQuay.
Nature and outdoors
On another note, you couldn't accuse Southampton of lacking green spaces, with our very own Common representing one of the city's most recognisable attractions. This makes for a great spot to sit in the sun for a picnic or go for a peaceful walk, and is still in convenient walking distance from the University campuses and city centre.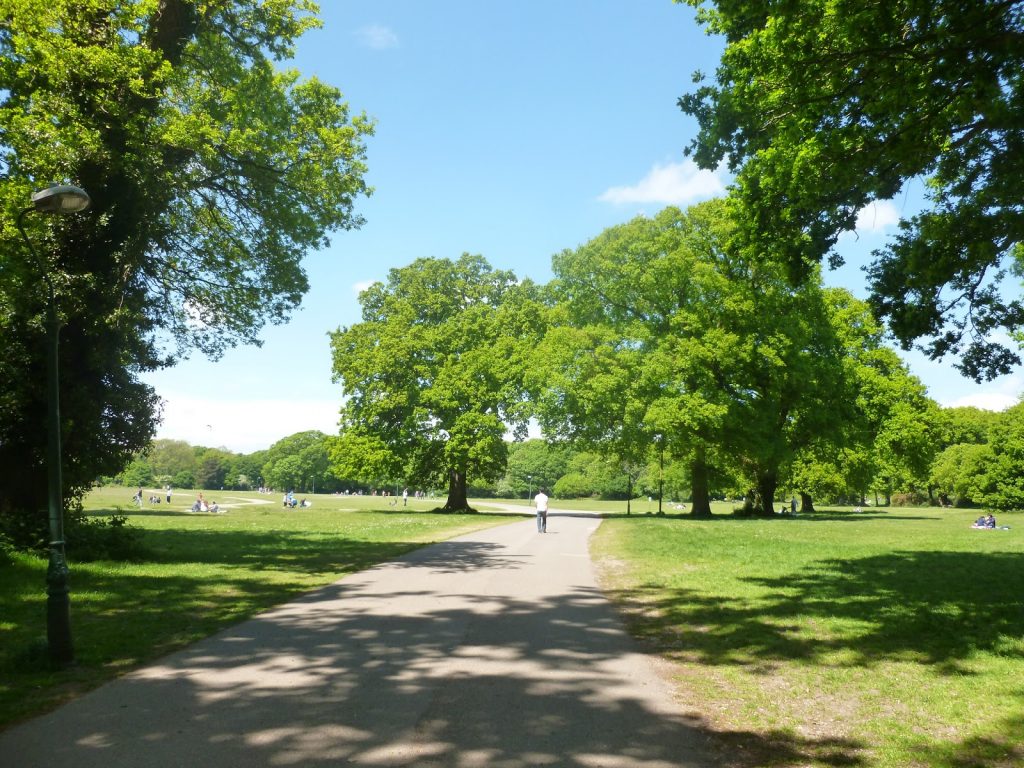 Surprisingly easy (and enjoyable) to get lost here.
You'd be mistaken though for believing that was the only green space Southampton has to offer. I'd thoroughly recommend the Itchen Valley Country Park, situated close to the airport between Southampton and Eastleigh, which is complete with extensive park and woodland nature trails and a GoApe adventure course!
Entertainment
If you're looking for entertainment close to the centre of Southampton, take some time to visit the renowned Mayflower Theatre, which has performances all throughout the year. You can check their website here to see what's on at the time of your visit.
Southampton also boasts a wide selection of museums, such as the SeaCity museum near the Guildhall, and the new development at WestQuay Watermark holds a brand new cinema. Music fans take note: Southampton is holding a family-friendly festival on Saturday 8th July as the Common plays host to Let's Rock Southampton!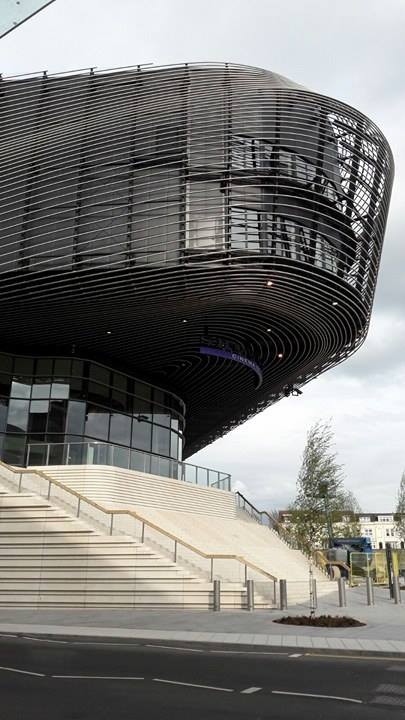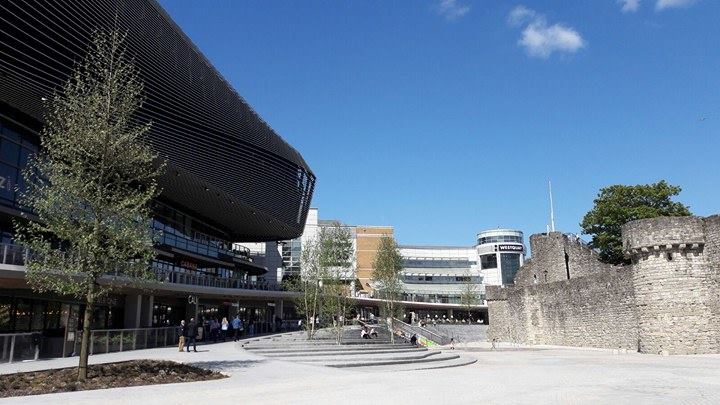 Overlooking the impressive new Watermark development at WestQuay.
Short day trips
Having spent three years studying in this city, I've come to appreciate Southampton's proximity to the New Forest and Winchester. If you're contemplating venturing outside of Southampton during your stay, these should feature highly on your itinerary. I can personally endorse several of the pubs around the New Forest after you've explored one of the many nature trails, whilst Winchester is consistently a buzzing hub of activity, particularly around its historic and picturesque cathedral.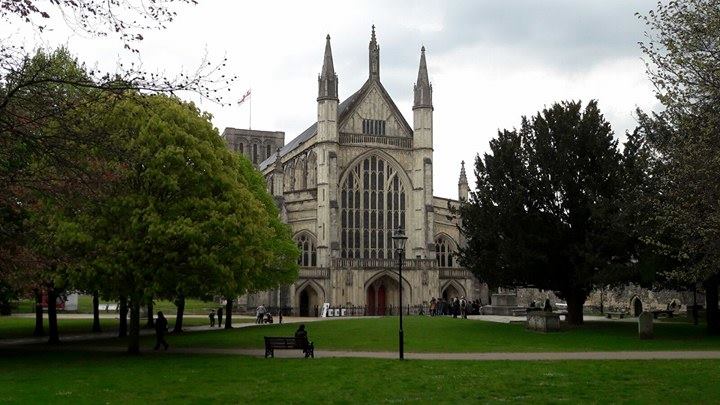 Outside Winchester Cathedral.
As you can see, the city of Southampton and its surrounding areas cater for all sorts of interests and age groups. For me personally, I was lucky enough to visit a few of these places on my list during my first Open Day weekend. Getting some insight into both my degree course and the area itself helped me build a complete picture of life as a fully-fledged University of Southampton student.
Deciding to come here is still one of the best decisions I've ever made!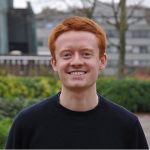 Paul