Hi everyone! How are you all? It feels like a million years have passed since I last wrote a blog; if you hadn't guessed, I'm stuck up in my room revising for my year two exams. It's been a drag watching people finish without me – I actually have the last exam on the last day of exam season (because of course I do) and it feels like time is going at snail's pace.
Of course, I'm not the only one doing exams. Many of you will be taking your final A-Level exams up until the end of June, and then commences the long wait to Freshers' Week. So I thought I'd share some of my tips for surviving the step up from A-Levels to University-level study, and how you can make the most of it.
You'll have to think for yourself
When you're at high school and college, you are set homework and extra reading, and provided with exam specifications. At uni, this is not the case. Embrace it. You can decide what to pre-read, follow up on, set yourself 'homework' if you're stuck on a particular problem which is (in my humble opinion) a great way to learn how to make the most of university work.
Organisation
Something I really noticed is how much I was expected to remember to do or attend and, as someone who loves to be organised, I recommend a planner or some kind of system you know works for you. This is something I've already covered in a past blog if you're looking for a little inspiration.
I've really gotten into Bullet Journals recently; I love trying out different methods to change things up and keep it interesting. The best thing is you can personalise it to suit your needs – keep your eyes peeled for a post on them soon!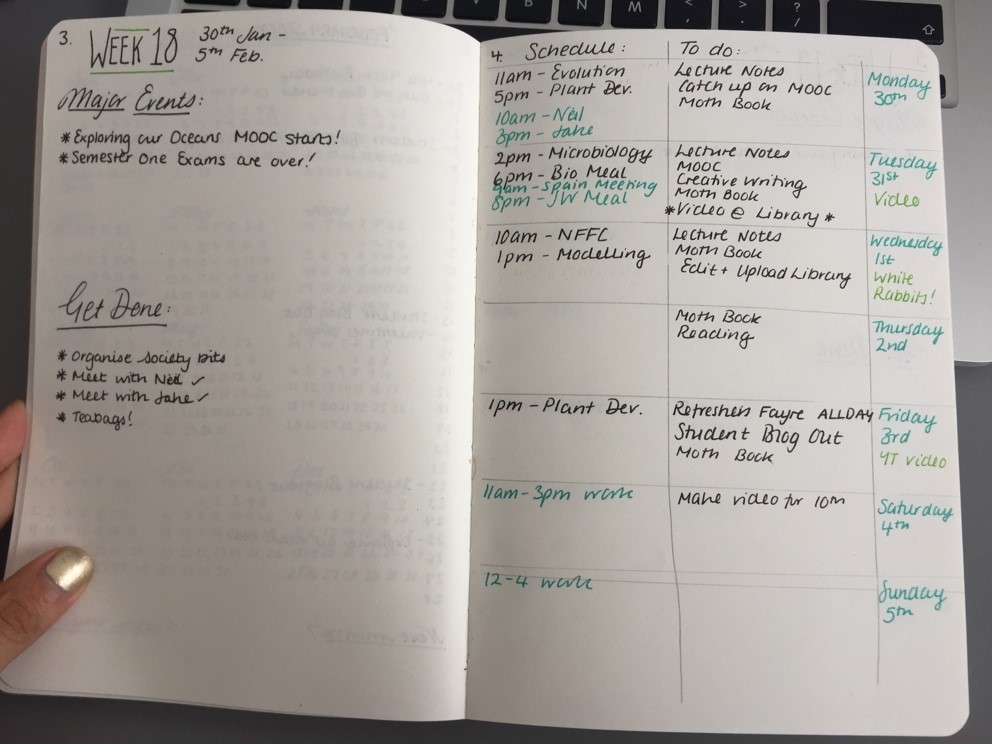 An example of my weekly spread from the start of the year.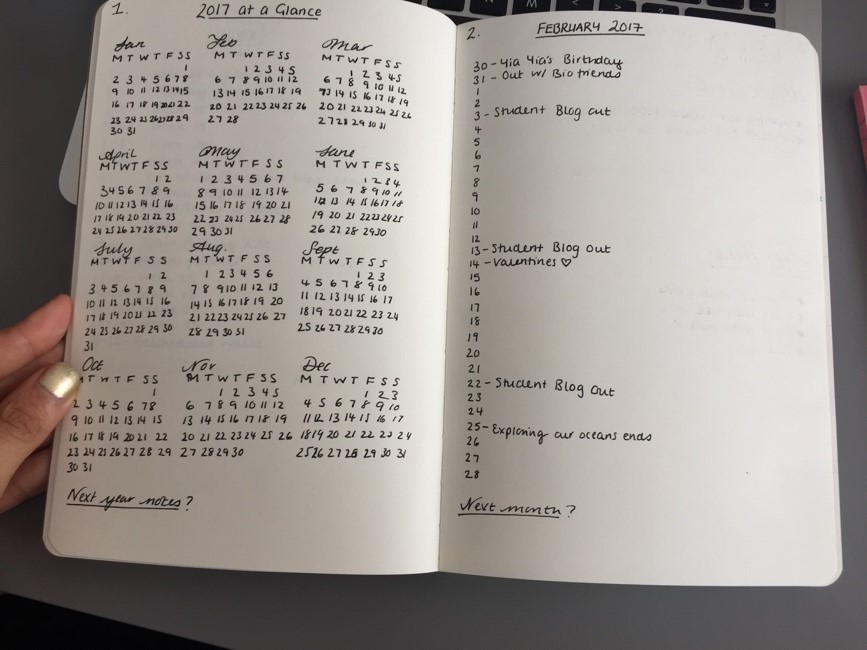 And here's my year spread along with monthly overviews.
Big picture thinking
During A-Levels it's easy to get caught up in the syllabus and what you need to know, but at university this changes. If you're like me and always lost marks for 'not answering the question' or 'being too specific' then you're in luck.
At university you are taught a specification, but you're also encouraged to think about the bigger picture, the wider implications, how you can apply a solution to a problem. There's a lot of scope for innovation and new ideas, which I personally love. So be prepared to bring your own ideas and use what you've learned to inform them!
Freedom of choice
I guess leading on from that is how much scope there is for personalisation of your study. I'm able to take an Ecology-centred route throughout my degree, but I also picked a couple of evolution modules as well based on what I thought was interesting. I can study really specific topics like Microbial Ecology and Tropical Ecology in my third year, as well as be offered the chance to learn about Human – Animal Interactions!
I really love the fact that you can make University such a tailored experiences, especially if you add clubs and societies into that mix. My advice would be to have a look at the modules available to you and start planning what you might be interested in taking as optional ones, so you don't miss out!
If you're joining us in September, let me know what you're most excited for about University life!
Speak soon 🙂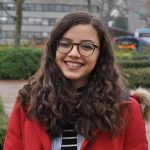 Georgia