Hey y'all! How's everyone's summer going? As you might've guessed from my social media (which I know you're all following avidly), I just got back from a fortnight trip to the U.S.A!
I spent a week in Florida, including my first ever 4th of July celebrations…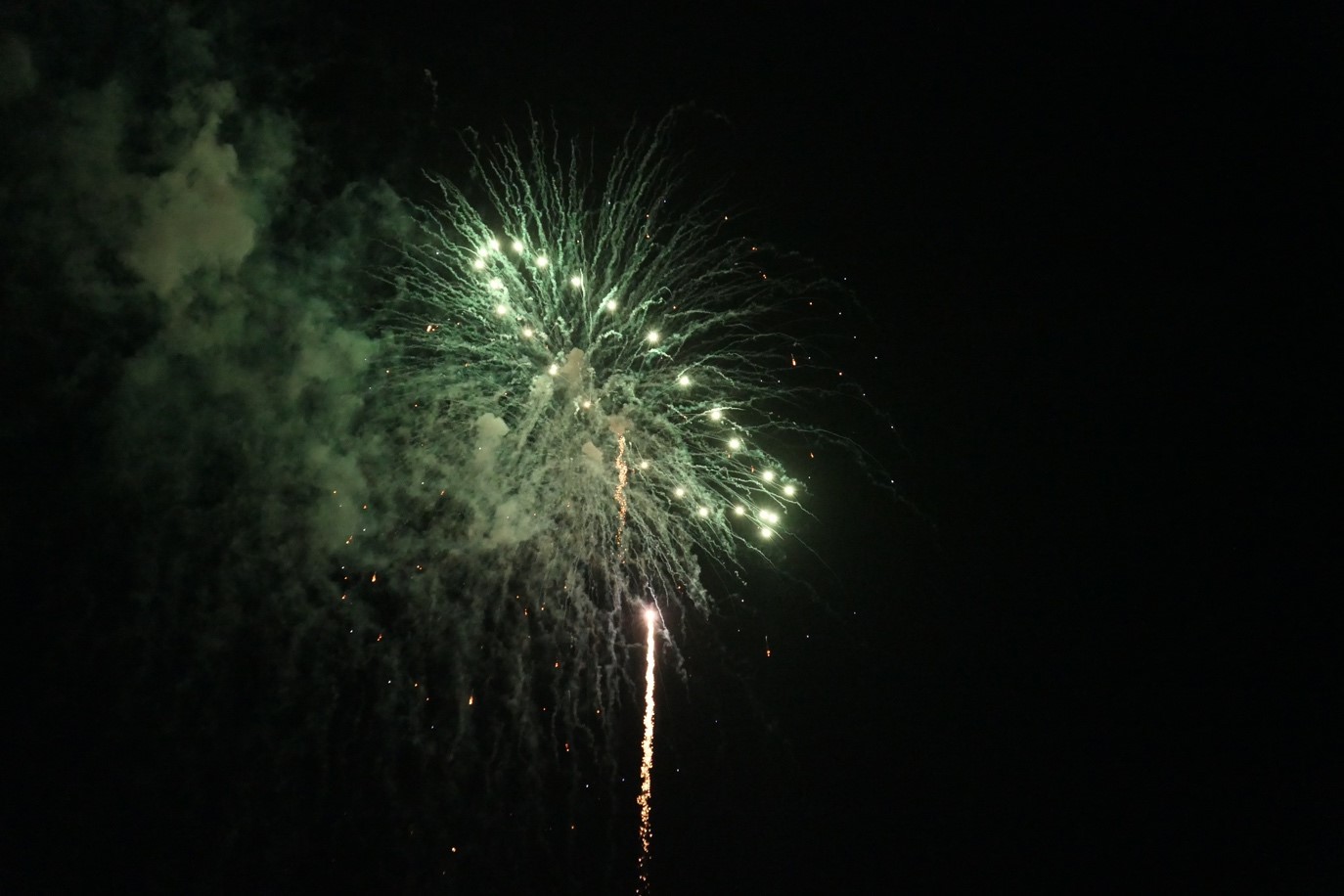 Fourth of July fireworks at Santa Rosa Beach
We then road-tripped over to New Orleans for the night, which was amazing – full of music, voodoo and beignets. And we finally ended our American adventure in Atlanta, where I sat in a Tesla for the first time (#dreamcar). It was amazing, and I'm pretty sure I bought my own weight in notebooks, but luckily I got through the bag-drop without having to purchase extra storage.
Keep an eye on my YouTube channel, as I'll be putting up a video of it all very soon!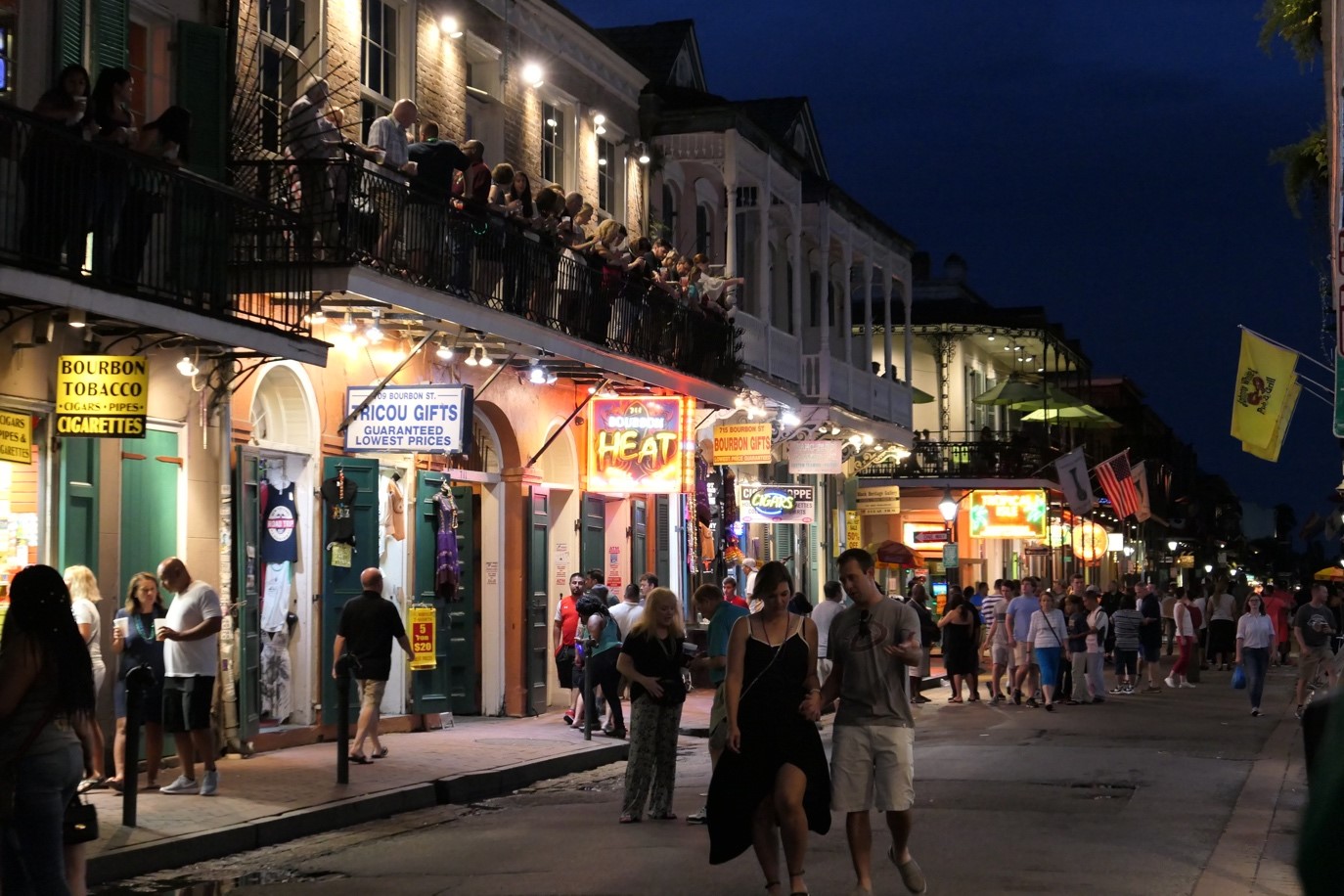 The party never stops in N'awlins.
Anyway… at some point, yes, I had to come back down to Southampton to put in some work on my dissertation.
I've started my third-year project with mixed emotions. As I write this, I'm sitting in bed on the Isle of Wight listening to a rather substantial thunderstorm, wondering just what I am going to do tomorrow. For my dissertation I will be working with the Dinosaur Isle Museum, which is lovely by the way (you should visit if you get the chance), using their fossil insect collection for a classification and taxonomy-based project. I get to take advantage of their equipment, their specimens, their literary resources, and, of course, the people who work their daily.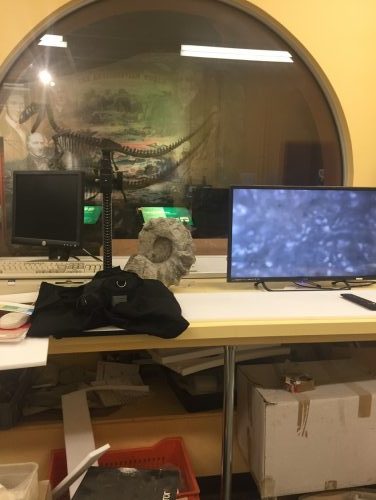 The view from my desk, where the public walk past and watch me as I desperately try to look more science-y.
I am nervous because I'm working on a project with a topic that I have never studied before, but I am equally (if not more) excited that I will be one of the first Biological Sciences students to do their dissertations through the brand new External Research Project module – one which I inadvertently pushed to create.
The reality of starting third year is beginning to dawn on me and I must admit I'm getting a bit nervous. Impending graduate application deadlines, coursework, dissertation writing – suddenly the single exam I have next year doesn't seem so bad!
Speak soon everyone, I hope you're enjoying your summer – not long now until you start at Southampton!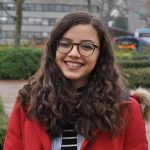 Georgia