Yesterday marked the official end of my undergraduate degree here at Southampton, with the commencement of my graduation. It was a unique and special ceremony, as my dad described it, and altogether quite an emotional day, which I'm sure many people about to start their undergraduate journey are looking forward to.
It is with good reason people look forward to their graduation because it's a wonderful experience and a worthwhile "goodbye" to all students. As someone who is not used to the grandiose tradition of gowns and funny hats, I must admit this felt extra special for me! All these cool movies where the characters graduate suddenly came to reality in front of my eyes.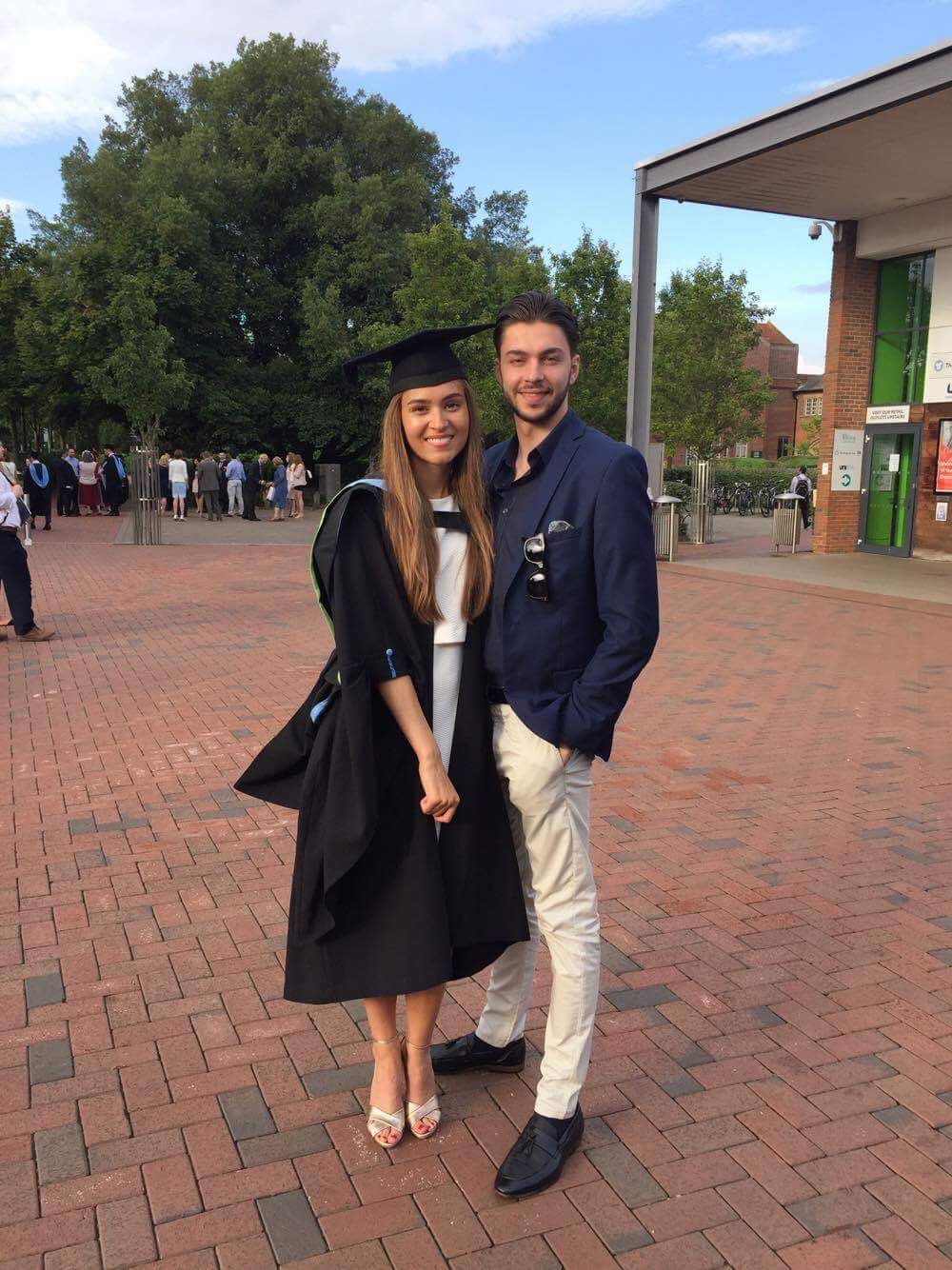 I'd fit right into one of those movies, right?
Graduating always seemed very far away, even as I was handing in my dissertation. Somehow I've always expected university life to last forever and, despite wishing my time as an undergraduate wasn't over, there are a lot of things I will take with me from the ceremony yesterday.
The Vice President (Research and Enterprise) Professor Mark Spearing, who was conducting the ceremony, expressed that he hoped we would look back at our university experience with happiness and as an enjoyable time. I think I speak for most of us when I say that this is already true. Some are moving all the way to China, others up to London, but regardless I'm certain we will always stay in touch and remember our time in Southampton as three fabulous years. Luckily for me, there are also some who are staying for a masters, although if there's one thing I'm not looking forward to as I start postgraduate studies, it's the faces I will miss seeing in Hartley Library or the study area of Building 58. I'm certain that, wherever in this world I will be, I will always have a soft spot for Southampton.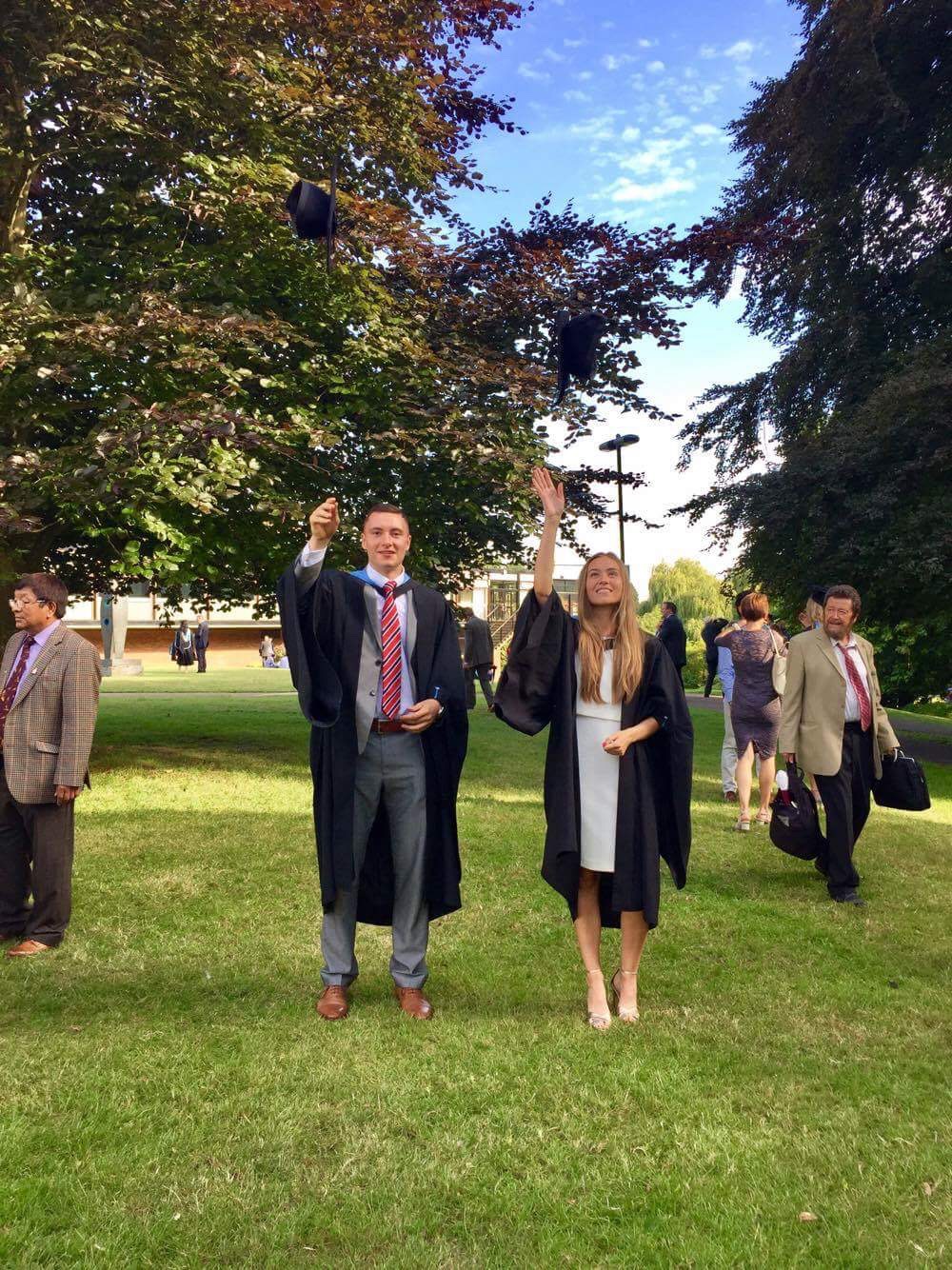 I'll certainly miss my faithful study buddy!
There are many of us who have become close with our lecturers and these relationships have been invaluable in the mayhem of exams and dissertations. As such, it was extra nice that many of our lecturers were also a part of the ceremony and reception that followed. At school, we used to have parent-teacher conferences every year and it was always a combination of constructive criticism and praise. At University, your parents obviously don't sit down with your supervisor to discuss your progress, but at least they can finally put a face to the name you have been talking about for a year or more. Graduation is your day, and I can vouch that your supervisor will only tell your parents good things about you!
In short, I had a lovely day followed by an amazing dinner at Ennios. Three years as a Southampton resident and I had never been, but oh my! It was delicious! Highly, highly recommend.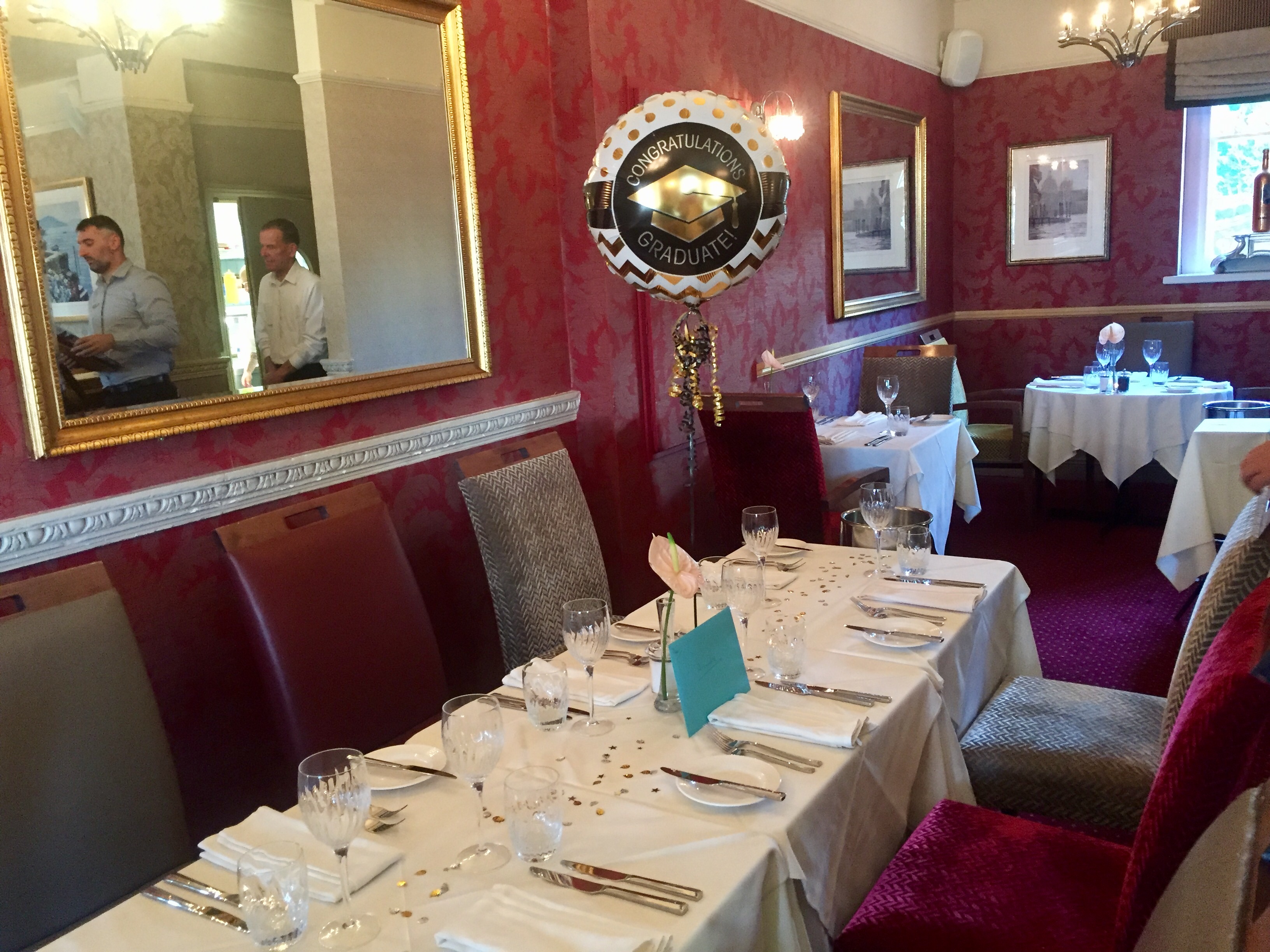 Our table.
I couldn't feel more humbled by and grateful for the experience I have had as an undergraduate, and I'm so excited to embark on my postgraduate journey. As this blog is soon in danger of becoming too soppy, I will post a final picture of my little Norwegian and English family, who are the real heroes of my university experience.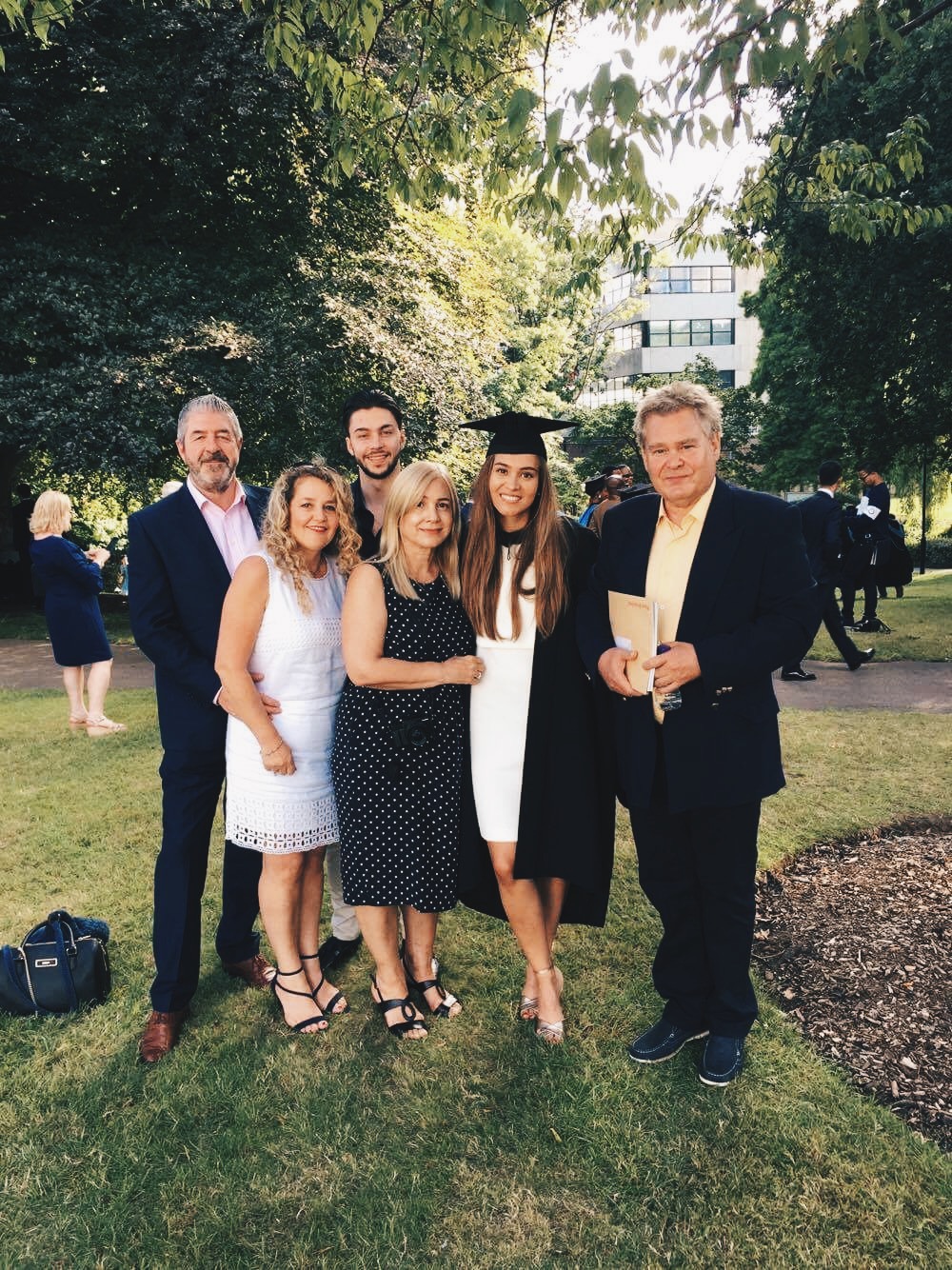 My family.
Thanks Southampton 🙂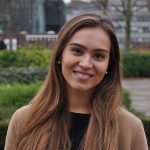 Alexandra Christenson, BSc (I can finally put that after my name!)