Now that' it's summer, work doesn't just come to a halt. I've been attending interviews up in London for which meticulous preparation is key, even if they're quite scary to contemplate. For that reason, I've decided to focus this blog on preparing for job interviews, and pass on a few tips which could make all the difference in impressing a potential employer.
As graduates from a Russell Group status university, Southampton students are in high demand. The calibre of our degrees is well regarded both at home and overseas, so I hope this advice will help!

Walking past the Houses of Parliament on my way to an interview.
Research the company
This is absolutely imperative. If you're applying to a specific company, interviewers will expect you to have a certain amount of knowledge about how the industry operates and what a graduate role with them would entail. For that, you need to prove that you have put in the effort to research the job and what you could contribute to it in the future. It's advisable to check out who owns the company and any awards it may have won in the past that encouraged you to apply – this will underline that you have the necessary skills, attributes and passion for the sector that they are looking for.
Make sure your CV is up to date and properly showcases your skills
Above all, your CV (and in some cases cover letter) is your best opportunity to sell yourself to an employer, so you have to ensure that you use your words and space efficiently on the page. Earlier this year, I made several visits to the University's Careers Service, where you can get your CV/cover letter checked over, receive interview advice, set up a LinkedIn page, and access a whole host of useful resources that will guide you in your job search. Their support in my final year was invaluable, and you can still head to one of their Careers Drop-ins throughout the week, even once you've graduated!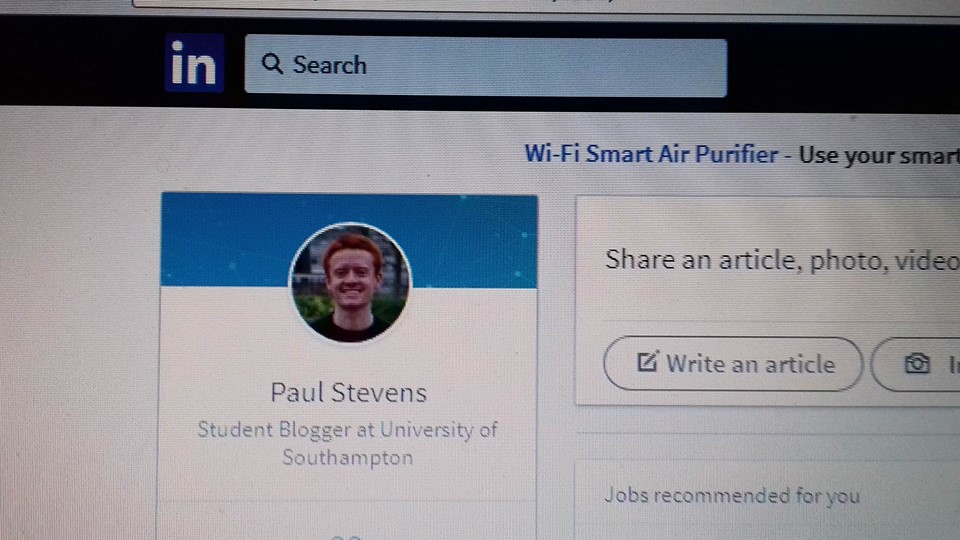 Updating my LinkedIn page.
Arrive in plenty of time
If you're anything like me, it's inevitable that you'll be feeling some sort of nerves on the day of the interview – that's totally normal. However, you can at least manage this by allowing yourself plenty of time in advance to find the right location and revise any notes you've made beforehand. This way, you'll feel calmer and energised when the time comes to pitch yourself in the interview room.
Think positive body language!
It will sound rather clichéd, but a firm handshake, sitting up straight, and keeping eye contact with the interviewer are all factors which count significantly towards their immediate impressions of you. Letting one of these slip could cast doubt in their minds about whether or not you are the right cultural fit for their organisation. A healthy dose of enthusiasm and assertiveness, without breaking through into arrogance, goes a long way to impressing a recruiter.
By extension, maintaining a forward-thinking, optimistic outlook will make you appear driven. Ultimately, you have to believe that you are good enough for the company if you expect them to put their faith in you. If you can clearly state what assets you will bring to the table, demonstrate a genuine thirst for working with them, and show interest in the scope for progression in the company, it will be easier for you to stand out from other applicants in the final stages of the interview process. You want them to remember you when they come to making a decision… In a good way.
Good luck to everyone applying for jobs – I hope that some of you will find these nuggets of advice pertinent and useful!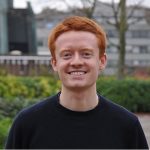 Paul