There are a lot of uni bucket lists available online, but here is my personal one based on experiences at the University of Southampton… that I dare you to complete!
Have a Jesticle in Jesters
Known affectionately as the 'Palace of Dreams' and voted the worst (and therefore the best) nightclub in the UK, Jesters will form an integral part of any Southampton student's experience. Yet merely 'going' to Jesters is not enough – you need to try their best cocktail: the Jesticle. Ignore anyone who tries to convince you that a 'Fuzzy Duck' is better.
* Bonus points if you get a Jesters Gold Card.
Join a society
Cannot recommend this enough – a fantastic way to get involved, keep busy at uni and make friends for life. The University boasts over 300 societies, so trust me when I say there really is something for everyone. Plus, if you think something is missing, you can start your own society with help from the Student's Union!
* Bonus points for trying something totally new and working your way up to joining the committee that runs the society.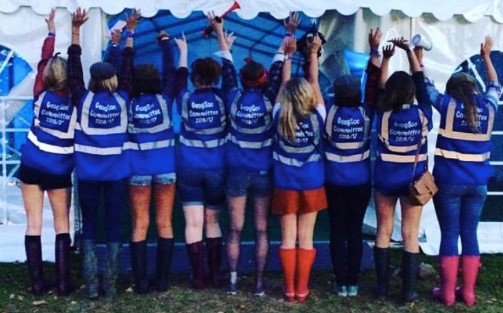 GeogSoc Committee 2016/17 – just before our Freshers' Farmer Social.
Participate in Jailbreak AND Lost99
Probably one of the most adventurous charity events that you could ever get involved in – Jailbreak is an international hitchhike put on annually by RAG (Raise and Give) in order to raise money for their chosen charities. The aim? Get as far away as possible from Southampton in 36 hours without spending a penny! Maybe use Lost99 as a warm-up like I did? This adventure involves being dropped off 99 miles from Southampton with only 12 hours to get back – again with no money!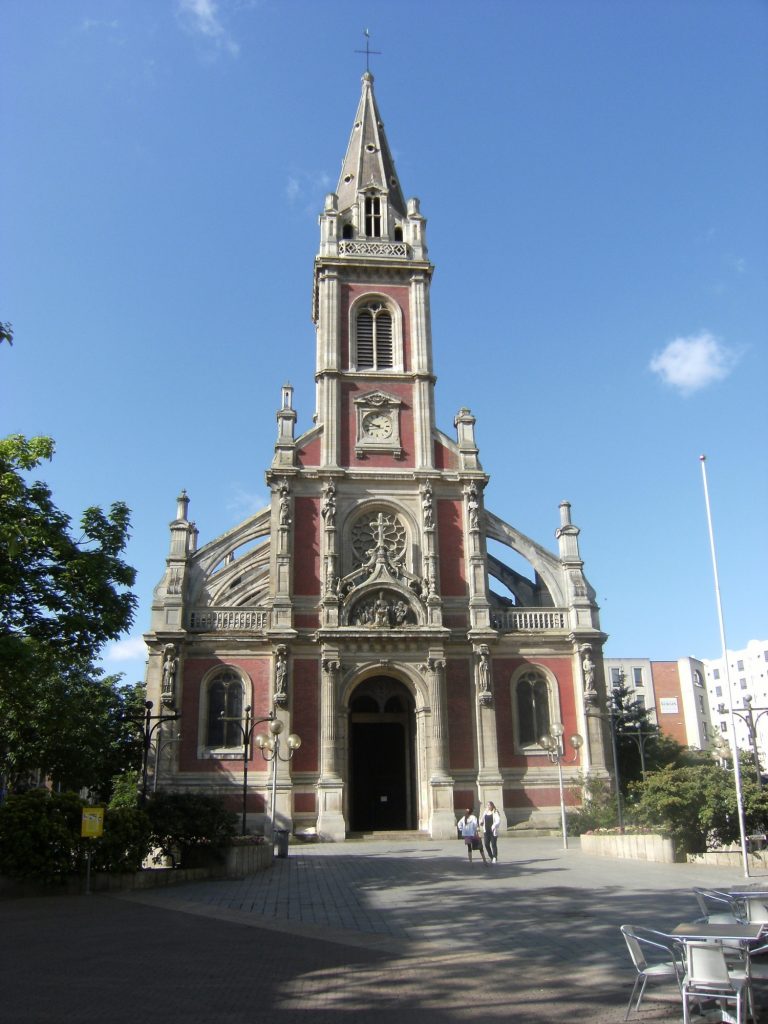 Came across this beauty in Saint Sever when hitchhiking to Paris during Jailbreak.
Go up and sing at karaoke
Get ready to sing a rendition of Call Me Maybe at the weekly karaoke night at our on-campus Union-run pub, the Stag's Head. What else would you do at 9pm on a Thursday night? Oh, and did I mention you can get a pizza and drink for less than a fiver? Bargain.
Study abroad
I thought I'd add a more adventurous challenge into the mix. I realise this isn't feasible for everyone, but if a semester/year abroad, or even field trip, is available in your degree course then TAKE IT. Why study in one country when you can be a student in two?! Seriously though, don't think twice. This was undoubtedly the highlight of my three years. It's a truly unique opportunity to immerse yourself in a culture you haven't experienced before. You'll see things you never knew existed, meet fascinating people with new stories to tell and, if you get it right, come out at the end with a fresh perspective on the world and your place in it.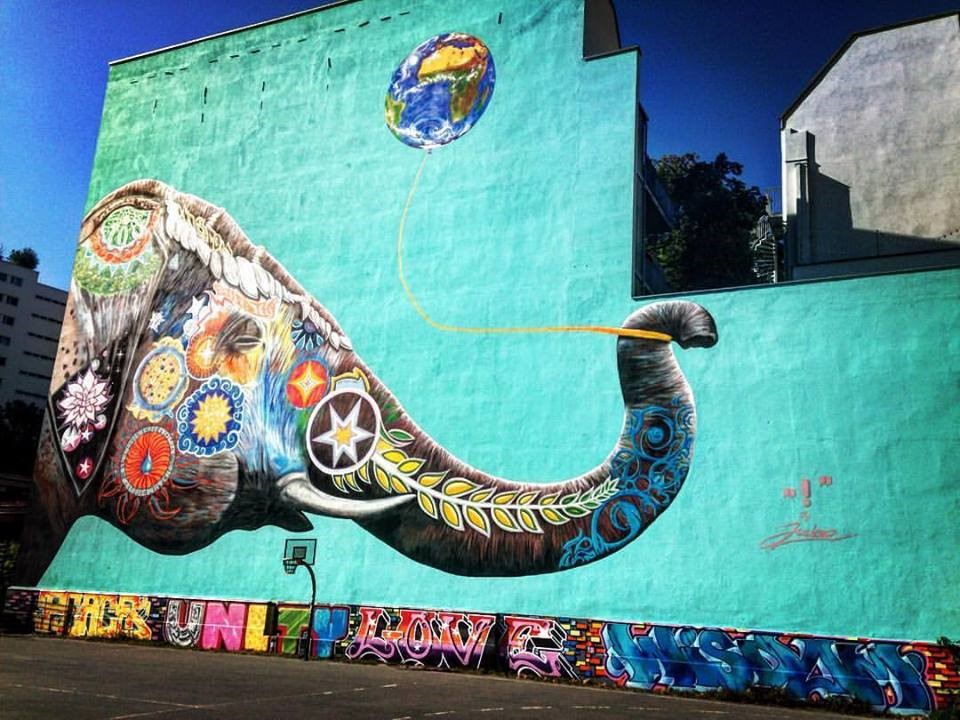 In Berlin last year for my 3rd year field trip.
Sprinkles
I cannot name a single student whom I've met at Southampton who hasn't indulged in a decadent Sprinkles waffle or crêpe. Probably diabetes on a plate, but let's worry about that when we're old! Located in both Portswood and the city centre, so you're never far from a Sprinkles.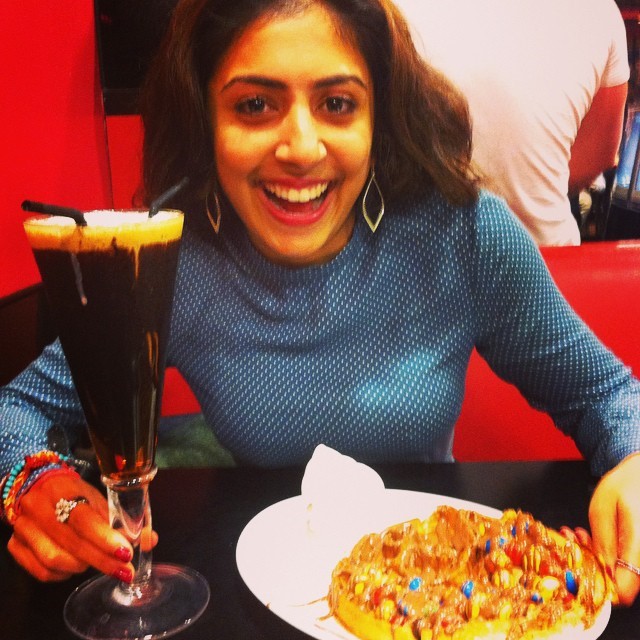 I recommend the chocolate fudge brownie milkshake to complement the M&M peanut butter waffle.
Midnight Manzils
Tariq Manzils is the late night curry place in Bevois Valley, Portswood. Open until 3am, a few naans between friends at Manzils is the perfect way to finish off an excellent night out.
* Bonus points if you go as a society event, or better yet if you put on a quiz and curry as a fundraising event.
Picnic on the Common
Nothing better than a picnic and Pimms with friends on the beautiful Southampton Common on a sunny day. A short walk away from either Highfield or Avenue campus, the Common is a popular destination to practice frisbee-throwing after a day of lectures or on a pleasant Sunday afternoon.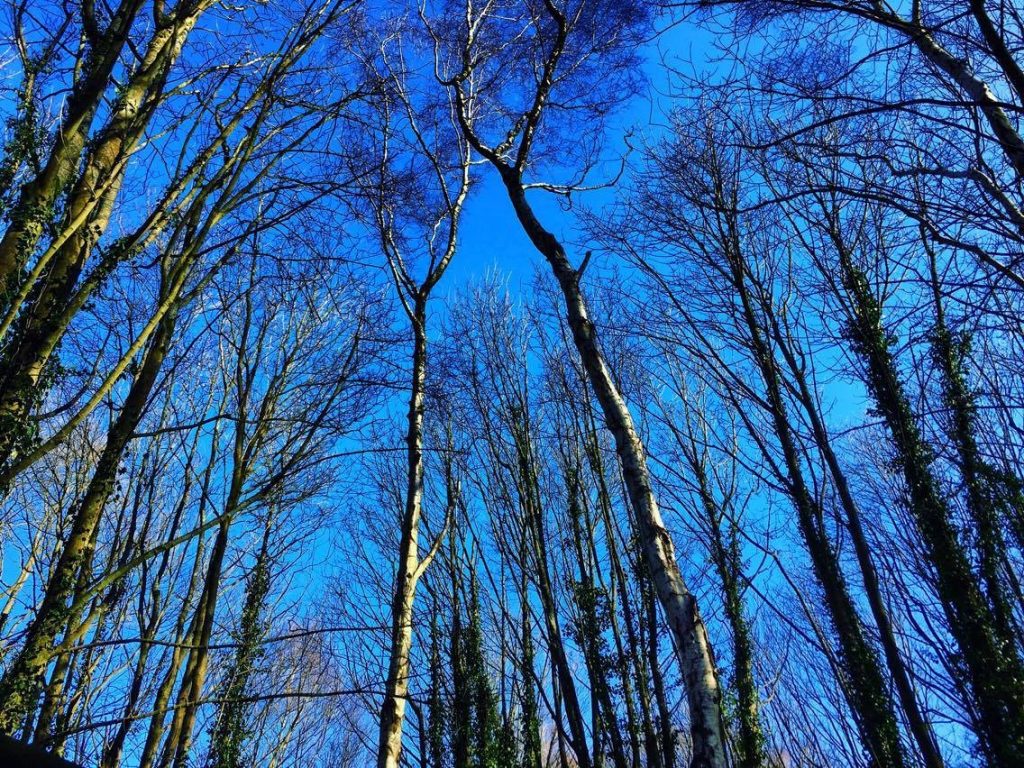 Lying down on the Southampton Common.
EXTRA BONUS
Pay a 15p card charge at the Student's Union, because the walk to the cash machine isn't worth waiting for food.
So there you have it, my top 10 (11) Southampton adventures that I challenge you to complete. Leave me a comment to let me know how you did!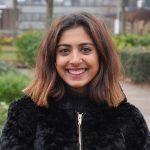 Aditi