Hey guys!
So in case you didn't read my last blog post, I have officially graduated from the University of Southampton after the BEST three years of my life – cliché, but true.
Although I ultimately decided to apply for a Masters in order to procrastinate becoming an adult (and to further my education of course…), I thought I'd give adulting a trial run with an internship this summer. After the longest application process I've ever been put through (October to April the next year – who does that?!), I managed to secure an internship with the Foreign and Commonwealth Office through the Civil Service's Summer Diversity Internship Programme.
It is definitely worth mentioning that I would have never even considered the Civil Service as a potential career, or indeed heard about this internship, if it wasn't for the University's Careers and Employability service. I attended plenty of talks led by the Civil Service, asked pretty much every irrelevant question going, sent off my application and the rest is history!
Early mornings
Although this seems like a no-brainer, I genuinely believed that:
Living in London + Working  in Westminster = No super-early starts.
I was wrong.
At uni, I would wake up 15 minutes before I had to leave the house, so that I could successfully brush my teeth and change my clothes. Now I need at least half an hour, if not longer, to at the very least attempt to straighten my frizzy hair and hide the bags under my eyes with concealer. I've got to say, three weeks into working life and I'm still not quite adjusting…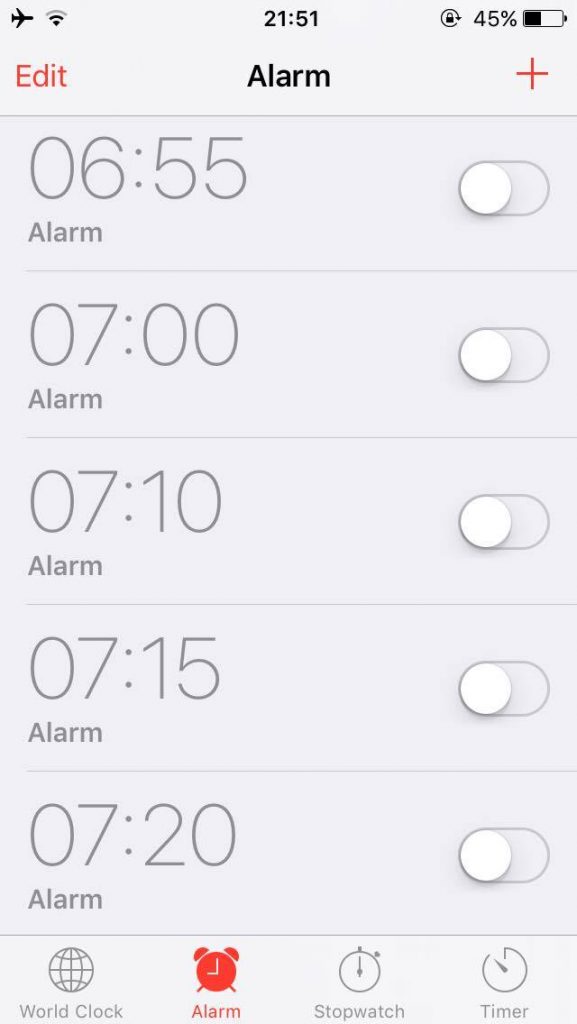 Possibly the saddest screen I'll ever see.
Top tip: go to your 9am lectures. In fact, be extra keen and pretend every day is a 9am and wake up anyway.
I realise now how important that dreaded timetable slot is, not for the lecture content per se, but for getting into the habit of waking up early. Make the extra effort to get all of your belongings together the night before and be that early bird that catches the worm!
Dressing up
This is easily my favourite part of working!
In the run up to the internship, I was super excited at the prospect of being a London commuter. Like my mum and dad, I could be wearing a fancy suit with a coffee in one hand, newspaper in the other, fighting for a seat on the tube every day. Although the suit and newspaper parts were true (I never was early enough to buy a coffee), the novelty of the morning rush hour rapidly wore off day by day.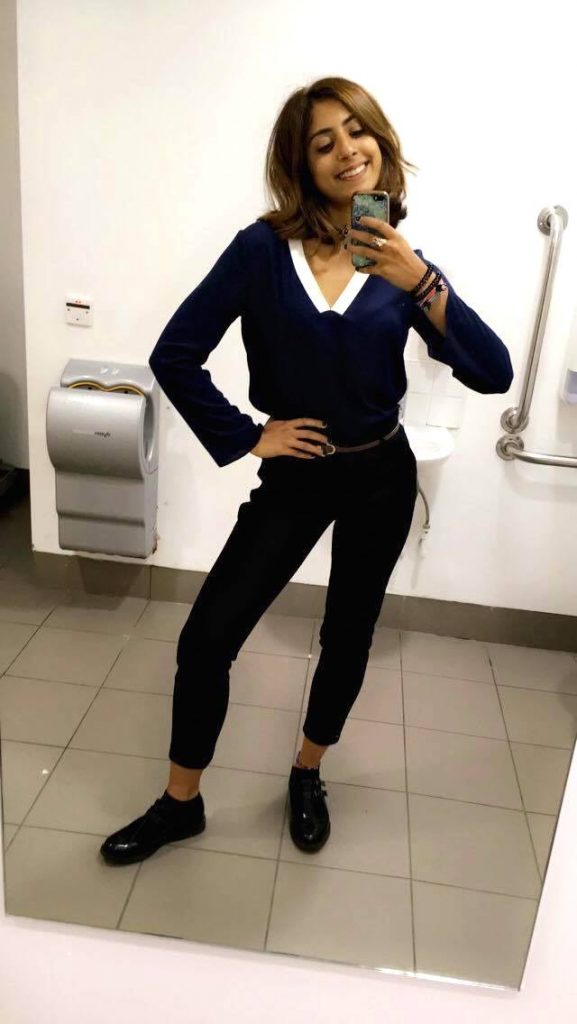 Shameless bathroom selfie.
It was a big transition from uni. I was well known as the woman who is 'always in gym kit or leggings', and now I was expected to dress formally and look poised all the time. Going back to my struggle of waking up early, I found that simply choosing an outfit to wear every morning rapidly swallowed up my time. I found that it was more convenient to wear the matching suits that I had worn during sixth form, than attempt to match various 'formal' items of clothing.
Top tip: buy a couple of nice suits during university. Even if you don't need them immediately, it will ultimately be an investment for when you enter the all-too-sophisticated world of work.
Time management
Although I felt the need to manage my time at school, the importance of setting and adhering to schedules really didn't sink in until uni. To put it bluntly, I realised that the only way I was going to achieve the best degree I possibly could, while maintaining a social life, relationship and extra-curricular activities, was by planning, and planning, and planning. This included anything from organising trips home, to packing my kit the night before so that I could grab my bag in the morning and hit the gym straight after lectures.
Top tip: use your time at university to perfect your time management skills. Not only are those two words gold dust to sprinkle onto any application, but it's an important day-to-day skill you'll need for basically any job.
For example, it has taken two and a half weeks, but I've figured out that working from 08:30 – 16:30 instead of the classic 9 – 5 means that I can avoid a lot of rush hour traffic on the Central Line. You may find that, like mine, your manager doesn't really mind what hours you work (within reason), as long as all of your projects are completed on time and to a very high standard. University will get you used to that idea – your assignment has a deadline and it's up to YOU to get it done to the best of your ability and submitted by then.
I hope I've given you a bit of insight into three of the key transitions between university life and the working world, and how to go through them as smoothly as possible.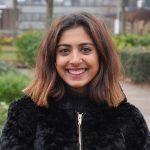 Aditi