I was born and bred around twenty minutes from the seagull paradise that is Brighton. I live in a small village where not a lot of crazy notabilia happens. We lost our post office a few years ago which caused great upset and I think people are still in mourning. I spent my third year of university in the glorious city of Toulouse. I'm not overly sure about their queuing etiquette but definitely content with their fromage diet and love of obscure park sports like slack lining.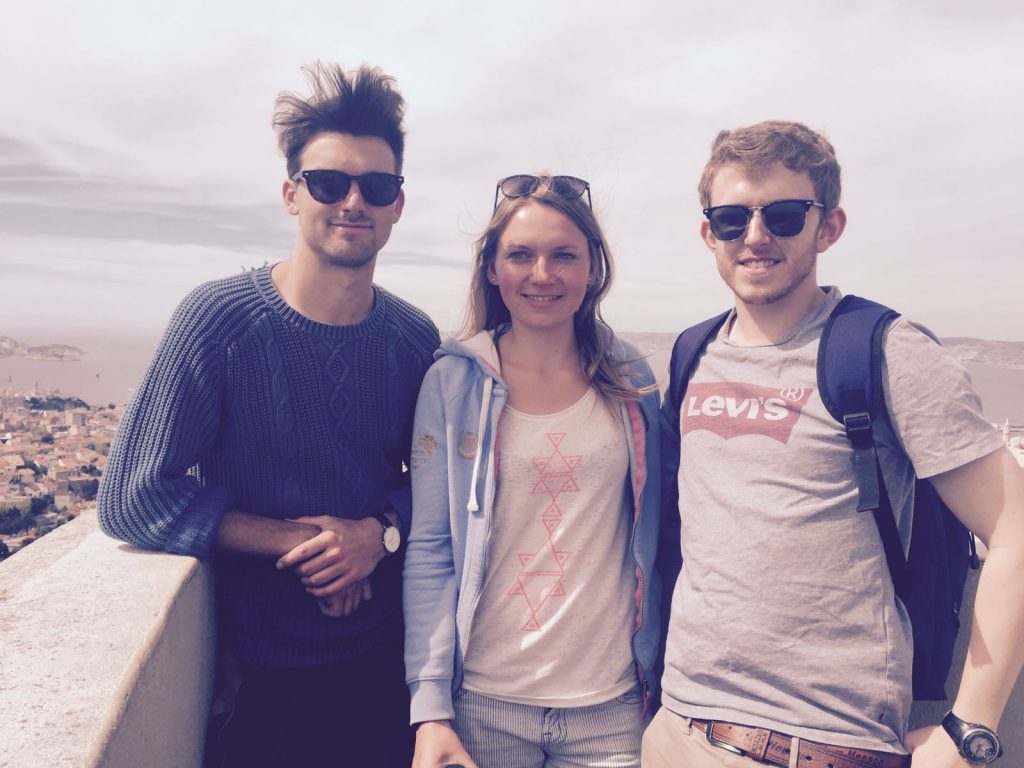 Exploring the joyous Nimes, France. Doesn't beat Portswood of course.
I'm studying Marketing and French, which I chose because I wanted to trick people into buying things they don't need, and why not do that in a sunny country? No, I jest… I've always been interested in the psychology of people and why people behave in certain ways. I was a bit bored of the graphs in A Level economics, and Marketing sounded like it would tick the creativity boxes. I've studied French for around 8 years now and really enjoy knowing I can understand French people without them knowing. A French fly on the wall, if you will.
It turns out I'm turning into a bit of a grandpa for fourth year. I've developed a love of chess and enjoy reading The Economist from time to time. Any books by Malcolm Gladwell, send them my way! Despite my elderly hobbies, I'm not yet using a walking stick and still get up to plenty of activities. Running has been a relatively new time-filler of mine and I try and do the Southampton Park Run each week come rain or shine… or a hefty hangover. It's amazing how much a bit of competition can rile you up. I can also be found in the beginners Salsa classes every Friday (making all the wrong steps no doubt), and I gave breakdancing a go in first year but was put off by all the backflips. Salsa seems a bit more realistic for this old man!

Chess ain't for the light-hearted.
Music is a real delight for me and I can be found listening to a smorgasbord of questionable tracks most days. I recently discovered the delightful Nicola Cruz who produces Peruvian house music. You should check him out. I dabble in playing piano and drums although unfortunately haven't managed to bring either to university. My flatmate is a DJ though so I've become his apprentice every week learning a few new bits each time. I'll be booking out Junk in no time!
Of course, like every other human, I love a film or two. I'm not the easiest person to watch one with though as I'm extremely picky/have the highest standards. Anything 'based on a true story' sits very well with me and we'll get on if you like any of these:
Into The Wild
The Pianist
La Haine
Book Of Eli
Anything by Woody Allen
Also if you've seen Black Mirror & Breaking Bad, we'll get along just fine.
Finally, I'd like to leave you with a fun fact: goats have square pupils!
That's it from me this week – see you again soon!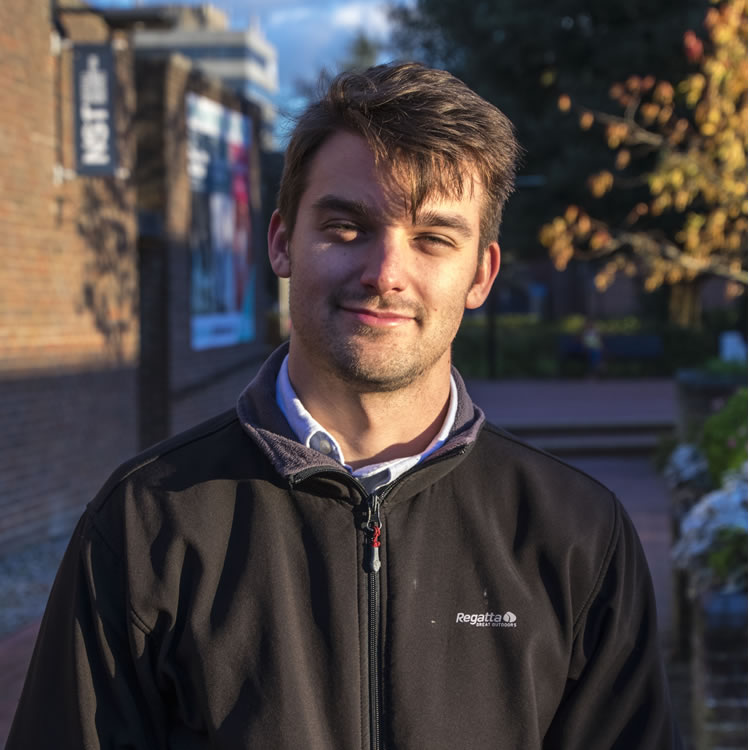 Charlie