It's my second December in Southampton and I have finally realised that I have to face it. Southampton is in the south of the United Kingdom.
In the summer, I flaunt this fact to no end, rubbing sunny photos in my northern friends' faces. In the winter, the absent cold weather in December makes for a bit of an odd season.
What's winter without the frost, the winter coat, and the runs through freezing rain or snow to the nearest café, shop or home?
Absence of cold weather aside, Southampton puts on a terrific festive season. I may not be an avid, annual celebrator of Christmas, but I can't resist the seasonal decorations, the bright flickering lights contrasted against a dark afternoon, and all the communal events celebrating family, friendship and togetherness.
First tip: go to Winchester Christmas Market
Transport options abound. Although it took me over half a day, it's actually possible to walk to Winchester – there's a great path along the old canals of the River Itchen. I have a knack for getting lost, but the straight route guaranteed even I found my way! If walking 20 kilometres doesn't take your fancy, cycling is also possible, as is the bus, the train, or car.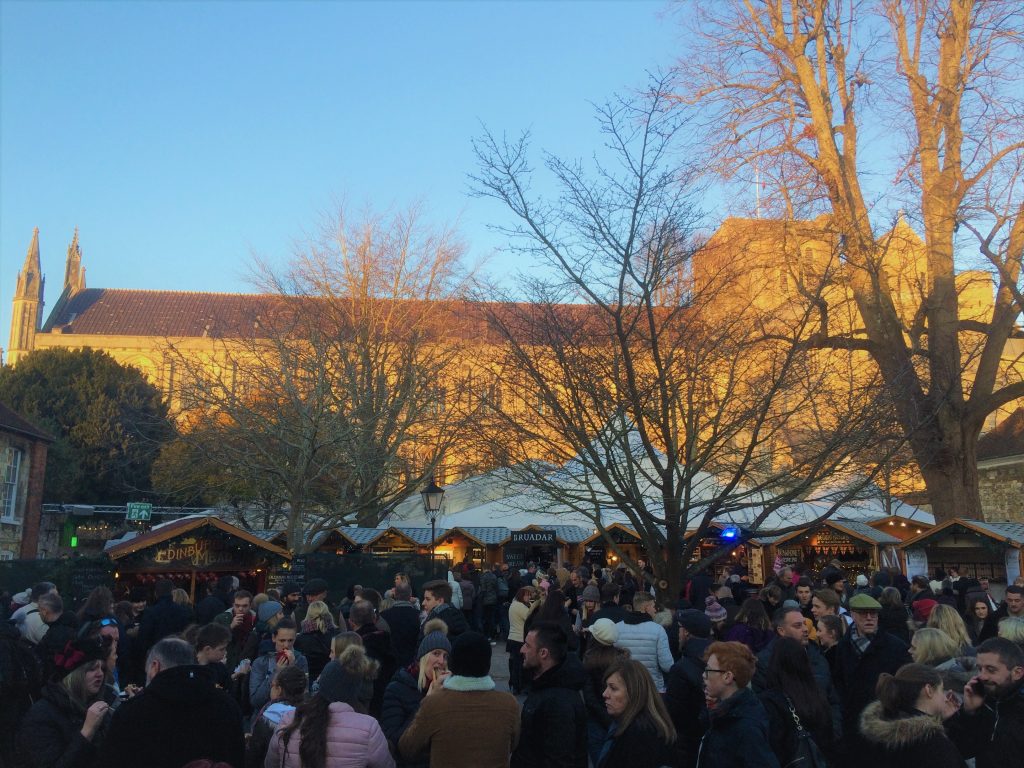 The 2017 Winchester Christmas Market, complete with ice-skating rink, centuries-old cathedral, and hot food stalls for carnivores and herbivores alike.
Second tip: sign up to as many Christmas talks, drinks and meals as you desire.
But don't forget there's only 24 hours in a day, and you have at most 1 stomach and a half's worth of space for roast potatoes.
At the University itself, these past two years I have experienced a whole host of Christmas events. I've also had to forgo an equal number; there's more on than you'll be able to attend. Not only is the quantity vast, so is the timeline. Christmas events start from around mid-November and run right until the end of term.
I'm not even a member of a society this year, but I still found myself with 5+ Christmas meals, balls and drinks, all being planned for the same week. Not to mention the Christmas party my office and my building's PhD students are throwing.
Whether you're an undergraduate or postgraduate student, deadlines have a peculiar tendency to fall around Christmas too. This year I guess I have to spend at least some time working on my research, somewhere between all the festivities…
Final tip: don't forget the great outdoors, even at this grey time of year
When it isn't raining, Southampton and its surroundings are the perfect temperature for winter walks. Around Christmas time, I find myself revisiting old favourite spots and discovering new places on foot: the Common, Riverside Park, the old city walls, or Weston Shore, for example. Beyond the city, I've lately been exploring the New Forest and the coastline. There are footpaths, bridleways and public byways everywhere.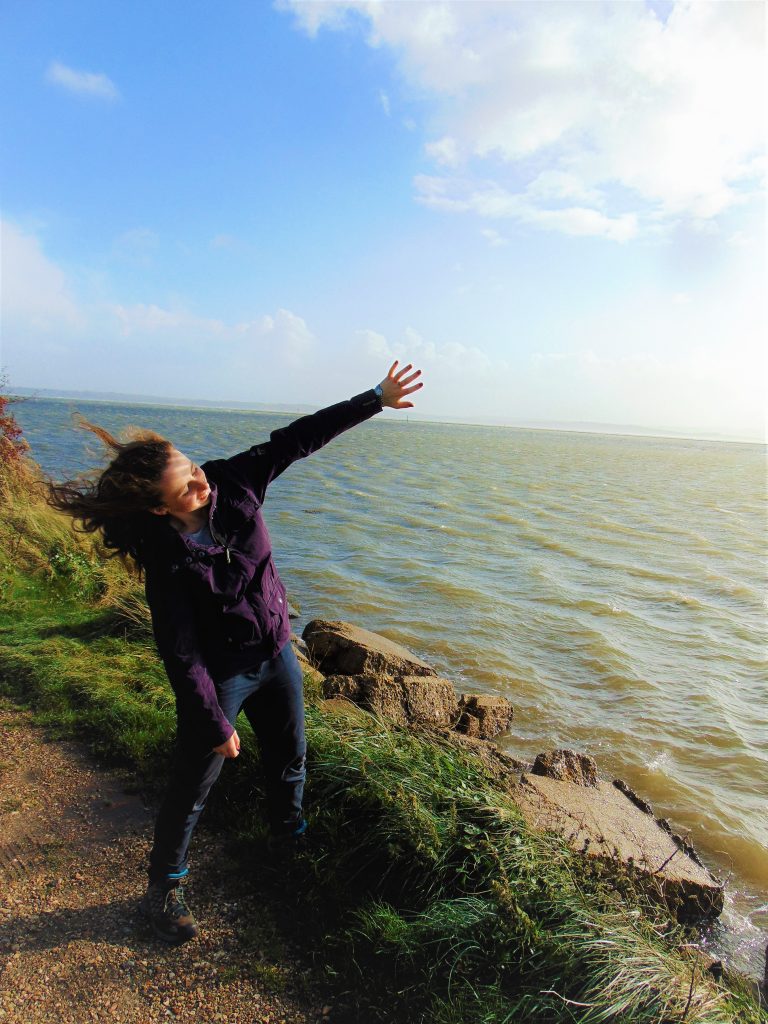 Even with a storm brewing, Southampton's Solent is a great place to walk. The Isle of Wight in the distance, the wind in your face, and the excitement of seeing some big waves and extreme windsurfing.
True, we don't have the same wintery windchill of the north, but Southampton is spoilt for festive places to go, friends to catch up with, Christmas dinners to eat, and seasonal markets to browse.
I hope you have a wonderful Christmas break – see you in 2018!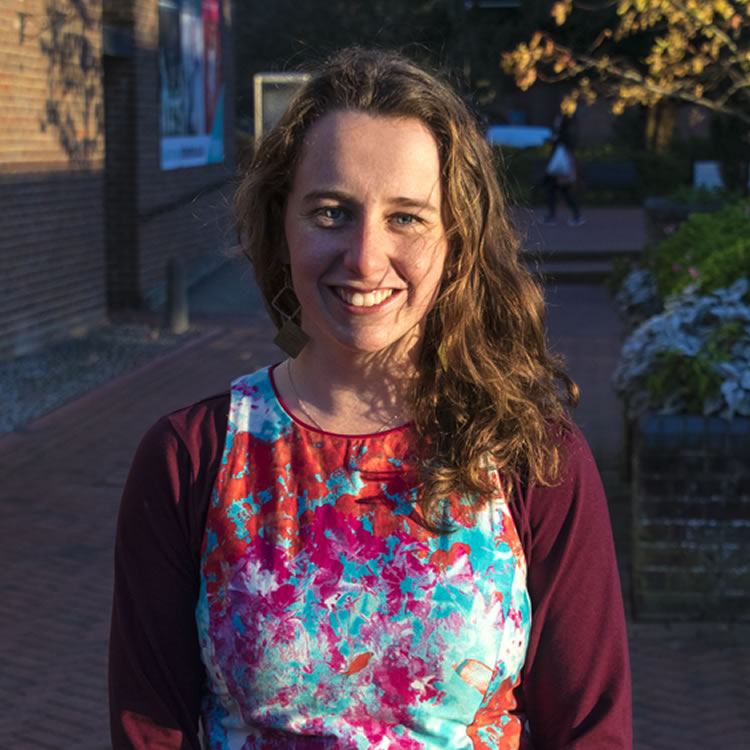 Sien