As it's my final semester in Southampton, I'm really eager to make the most of my last few months here by getting involved in as many events as possible.
On 9th February, Southampton's Festival of Light returned for another year, so I braved the elements to check out the installations, all in the name of practising my photography and bringing you all some quality content.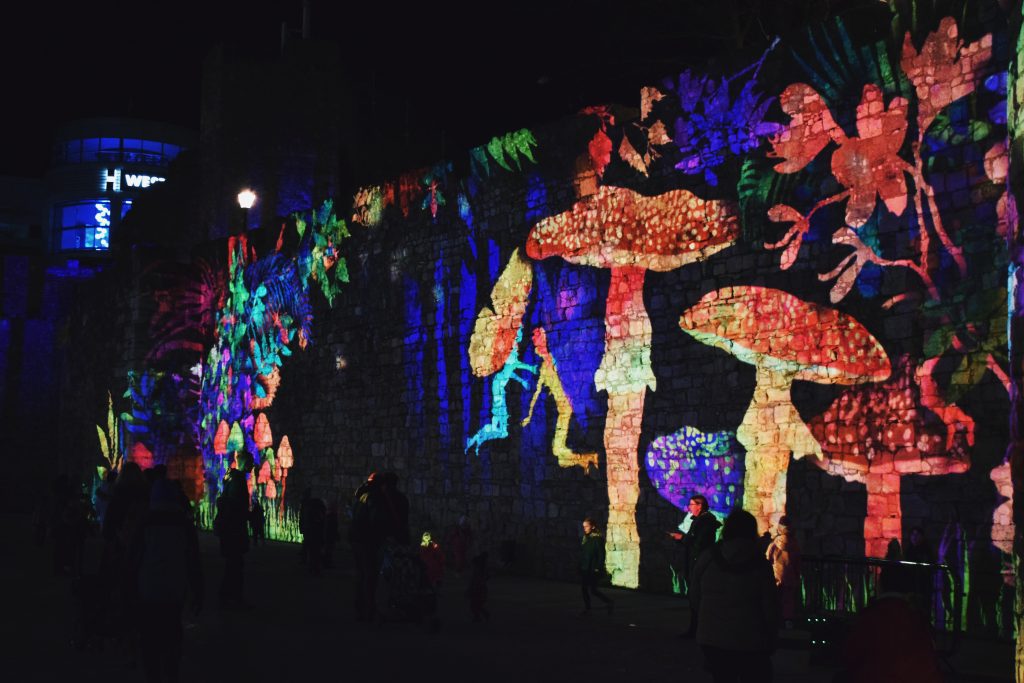 Arboreal
The Festival of Light features digital animations titled "Arboreal", which are projected on to the city walls that run along the Esplanade. In particular, it makes for a spectacular dinner view if you decide to dine in one of the new restaurants on the WestQuay Watermark Terrace. The projections start at 6pm each day, last for a few minutes, and run regularly throughout the evening.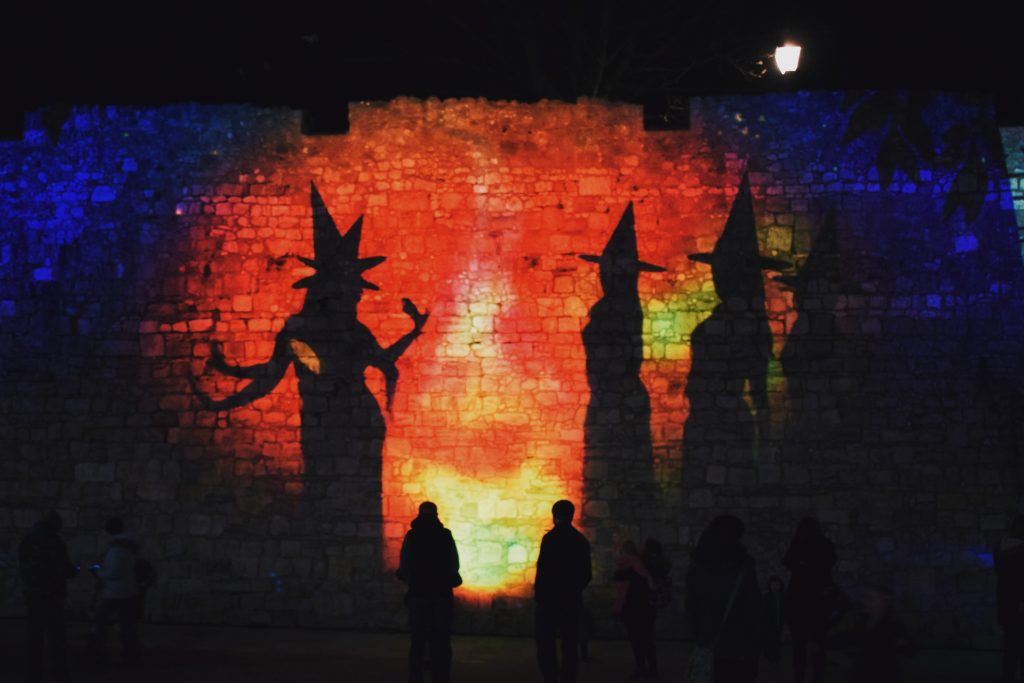 My favourite Arboreal projection.
Most of the projections featured mythical scenes, with my favourite one being that of a coven of witches, as pictured above. I learnt these animations are representative of folklore deriving from Southampton and the wider Hampshire area, which I thought was pretty interesting as I didn't know that there was so much rich folklore specific to this part of the UK!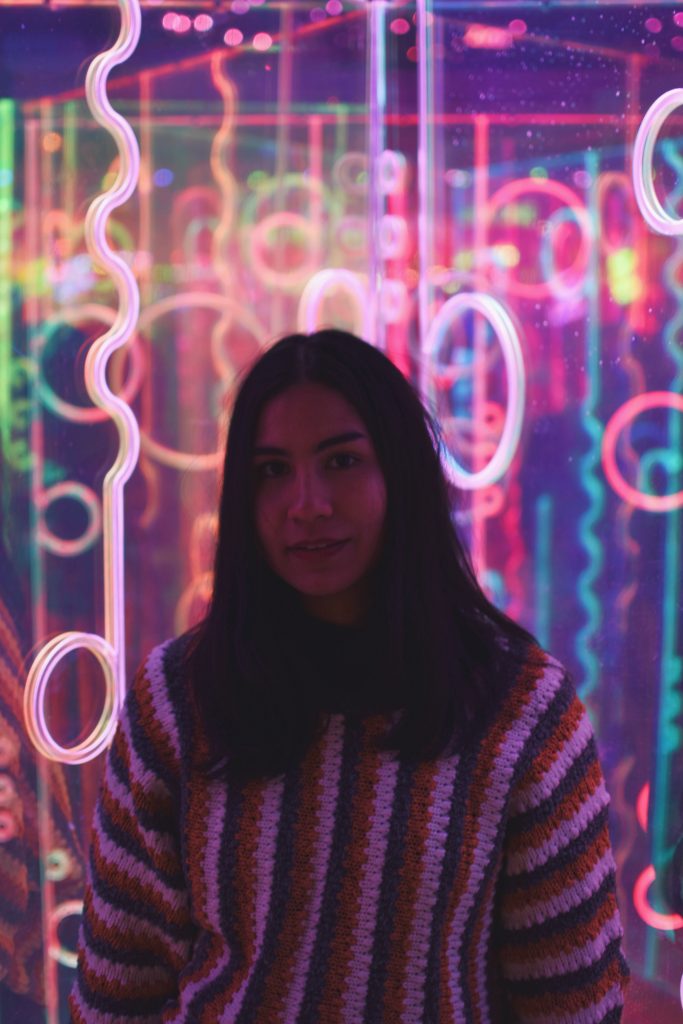 Standing inside the Heofon light maze.
My favourite piece from the festival was the "Heofon" light maze, which is described to give people a "hypnotic experience". I wouldn't say it was quite hypnotic, but I certainly loved the influence of triangular geometry, and the continuous shifting of the walls from one neon colour to the other. It was definitely the most fun to photograph, and my friend and I had a lot of fun experimenting with different shots and lighting.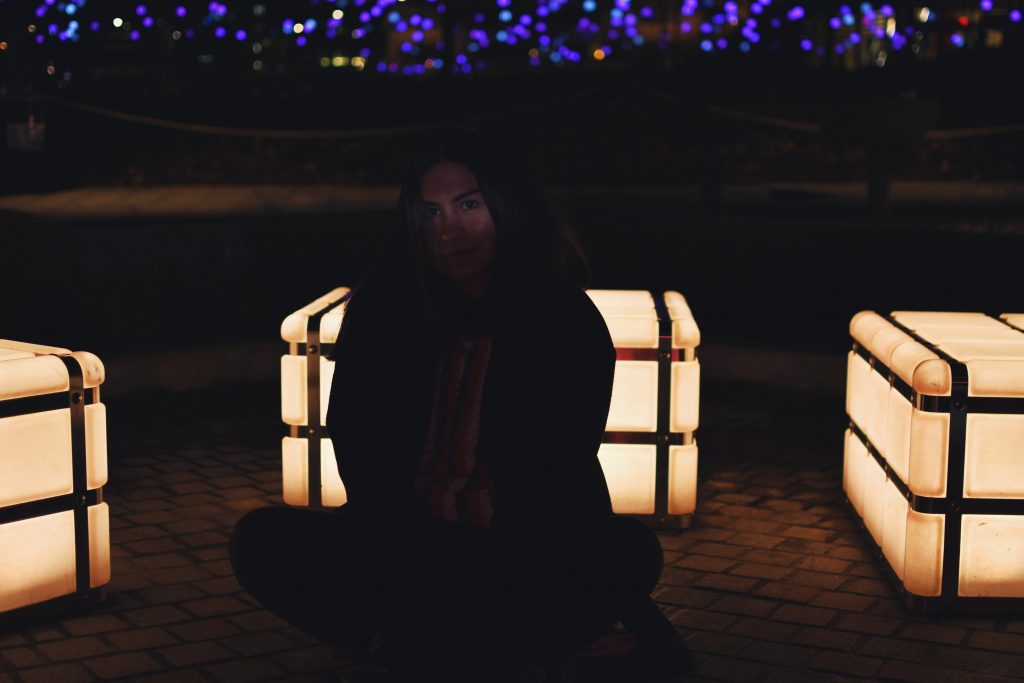 Enjoying the festival, contrary to my lack of smile. It's the weather – promise!
Other installations at the festival include "We Wink, We Wink, our Voices Blink", "Bloom", and "Illumaphonium". If you're curious to learn more about those, and you fancy braving the elements like I did, The Festival of Light runs until 18th February.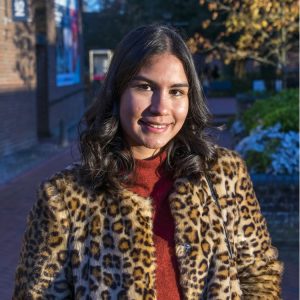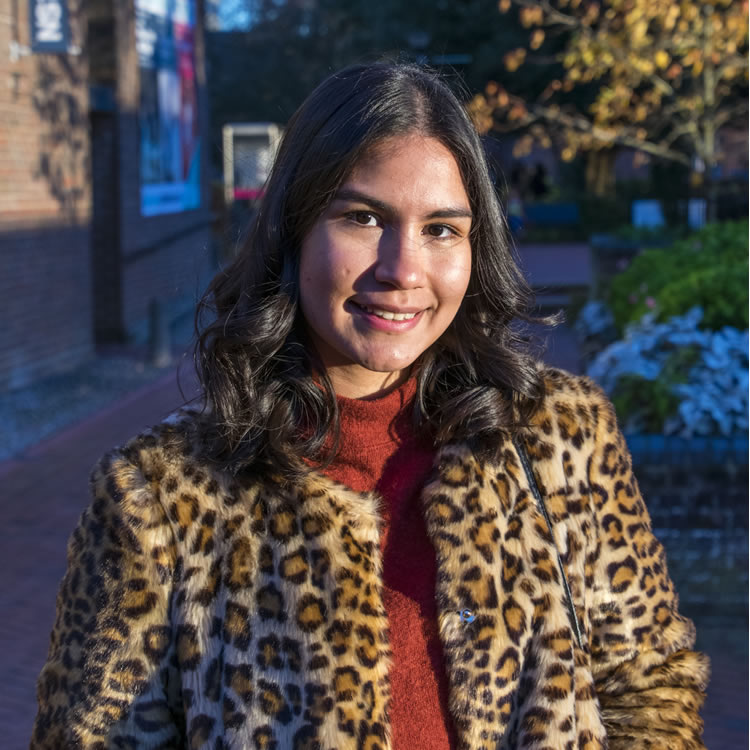 Sarah