For someone with the stage presence of a stale slice of bread – former school productions confirming this unfortunate fact for me – I am an avid theatre goer. What I lack in my own talent I certainly make up for in my enthusiasm to visit the theatre as regularly as possible, making sure I embrace the opportunity to see plays old and new.
Naturally, as soon as I heard the news that Southampton was to be home to another of Nuffield's fantastic theatres, I was elated.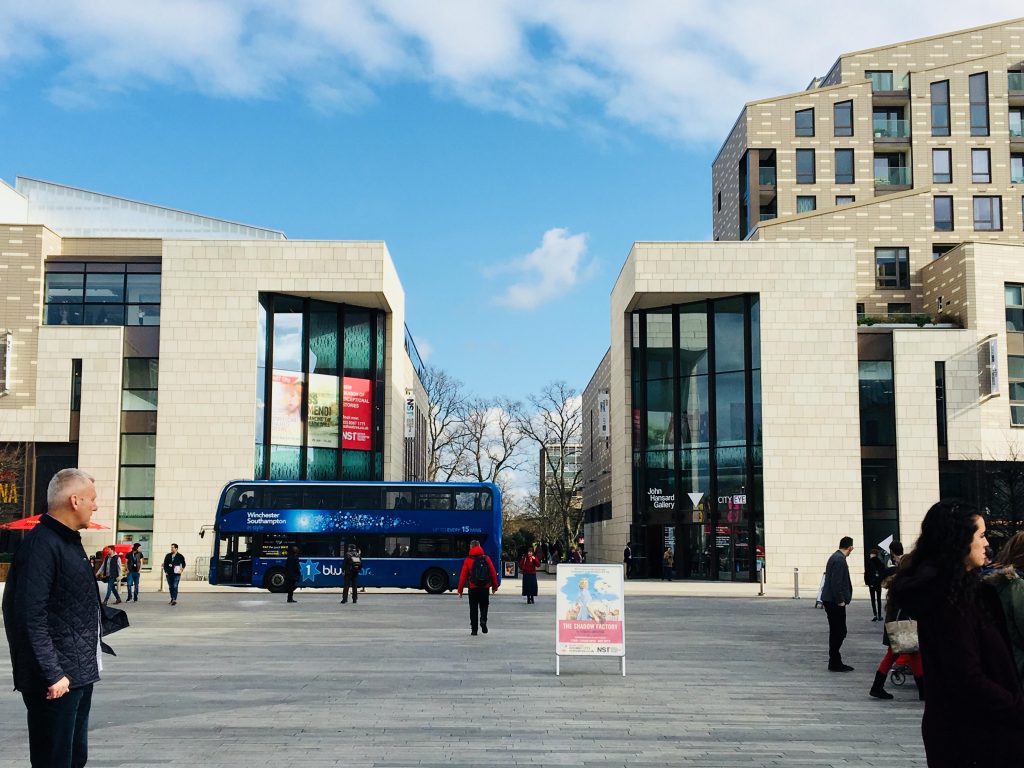 The NST City and John Hansard Gallery on opening weekend, set against a stunning backdrop of sunny skies across Southampton. This city is capable of sunshine – here's the proof.
Alongside fellow blogger Sarah, I was lucky enough to be invited to attend Southampton Celebrates, a weekend jam-packed with quirky events to mark the opening of Southampton's brand new cultural quarter. Not only was Southampton getting a new theatre space, but the weekend also celebrated the relocation of the John Hansard Gallery's Studio 144, directly across from NST City.
Our weekend began on a rather chilly Friday night in Guildhall Square; there were dance performances from the talented crew, Zoielogic, and beautiful fireworks, both of which created a real buzz among the crowds for the events to come.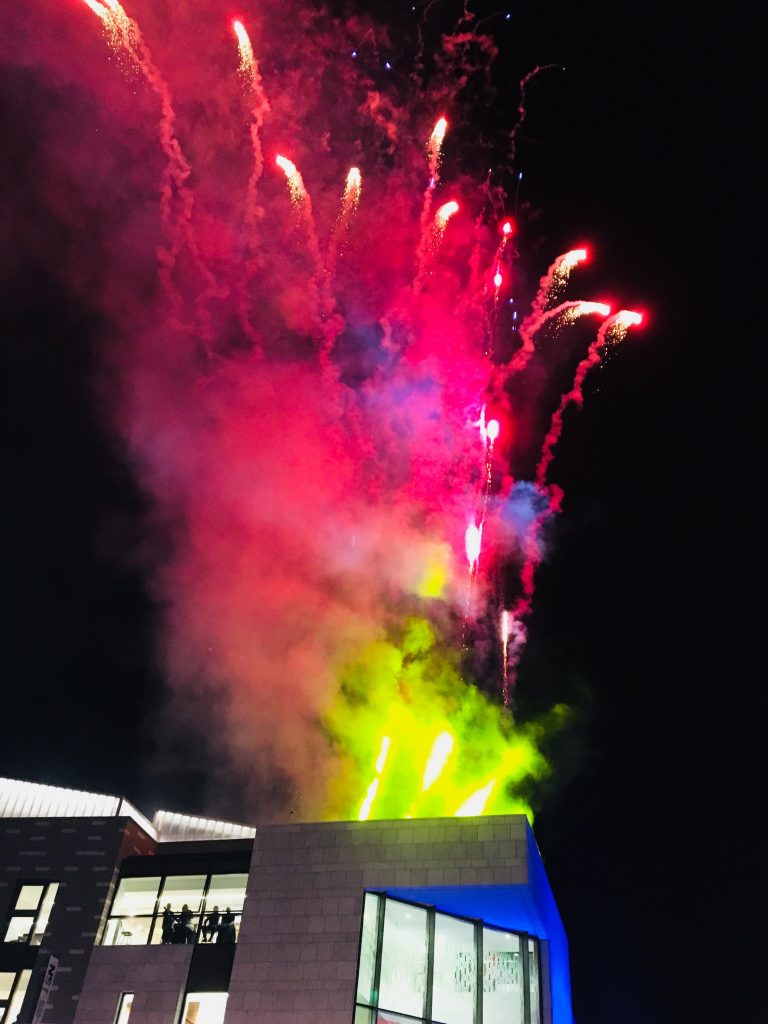 Friday's stunning firework display.
The next day, we were back bright and early to begin exploring all the fantastic free events being held across NST City and John Hansard Gallery. I was eager to drop by The Shadow Factory Exhibition, having heard all the immensely popular reviews of the show, so this was the first event Sarah and I decided to check out.
Without giving too much away, all my senses were heightened as I watched the exhibition: deploying some seriously sophisticated visual technology – courtesy of the Tony Award winning team behind the London 2012 Opening Ceremony, 59 Productions – a collection of lights was suspended from the ceiling. Appearing to follow their own choreography, the lights moved back and forth. As my eyes marvelled at this display, personal narratives were read out, capturing the chaos, courage and community spirit of Southampton's darkest and most uncertain hour.  I couldn't help but feel as if I was transported back in time to a war-struck 1940s Southampton.
I couldn't recommend this exhibition more – it's currently still available to the public and, even better, it's free. It was an incredibly immersive experience and one that I enjoyed so much that I have since booked tickets for myself to watch a performance of the Shadow Factory – which has just extended its running dates due to popular demand. (Shadow Factory is now running until the 3rd of March.) Make sure to get in there quick before you miss the chance!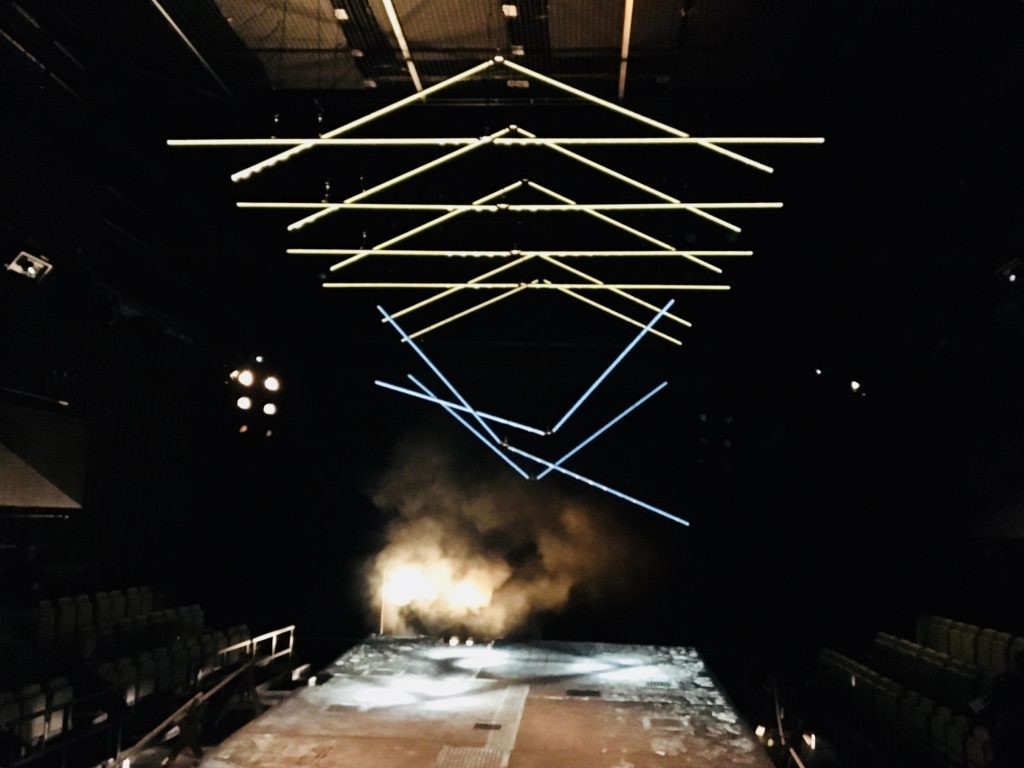 An action shot from the Shadow Factory Exhibition.
The rest of the weekend certainly delivered on the weird and wonderful! One of the most enjoyable events from the Saturday was the Huddlehood exhibition, created by Rhona Byrne, at the John Hansard Gallery. After my eyes adjusted to all the yellow around me, it was difficult not to smile seeing people old and young sporting a rather interesting hooded get-up. Sarah and I shared one of the exhibition's hoodies and it was difficult to take a picture with all the giggling.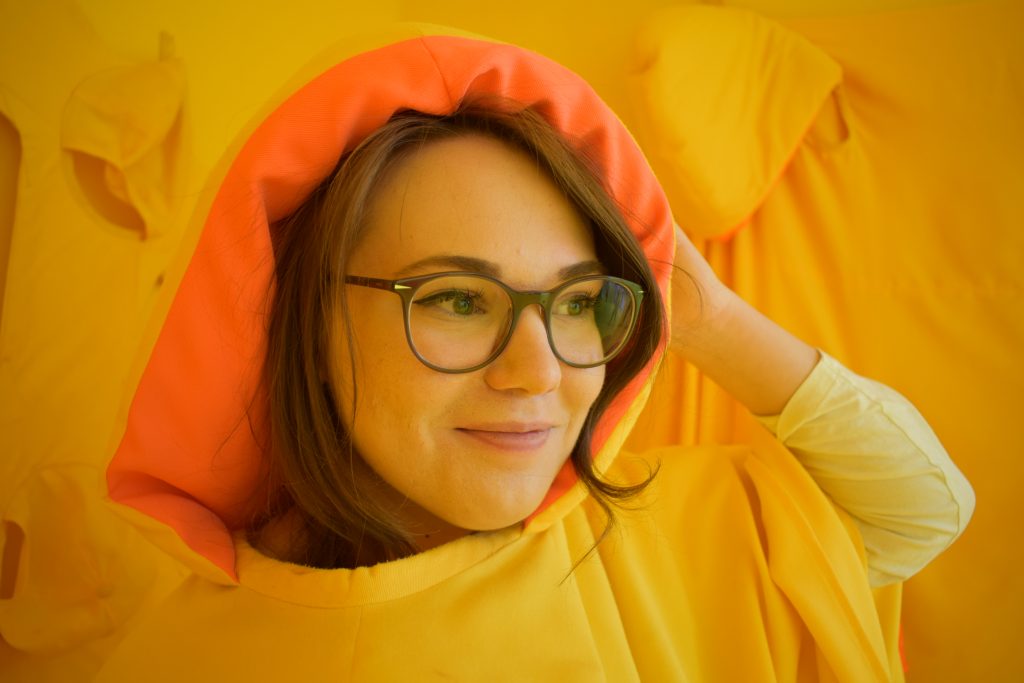 I'm not sure this will make the next cover of Vogue – despite my best attempts to appear candid in the brightest yellow known to man…
In the spirit of all of this, we also got stuck in to some creativity ourselves. The staff at the John Hansard Gallery were encouraging members of the public across the opening weekend to think about what it means to have this new cultural quarter open in Southampton. As I sat there, I couldn't help but think about what a fantastic opportunity it was to have such new facilities brought to our city.
As an arts student, I think it's very easy to neglect the value that a day at the theatre or an afternoon browsing in a gallery can hold, but I think the opening of the NST City and John Hansard Gallery will bring some well needed vibrancy and life into our city. My response to this question was "inspiring change," and while I didn't get a picture of the response I created, I took a shot of one of my favourites that were already on display.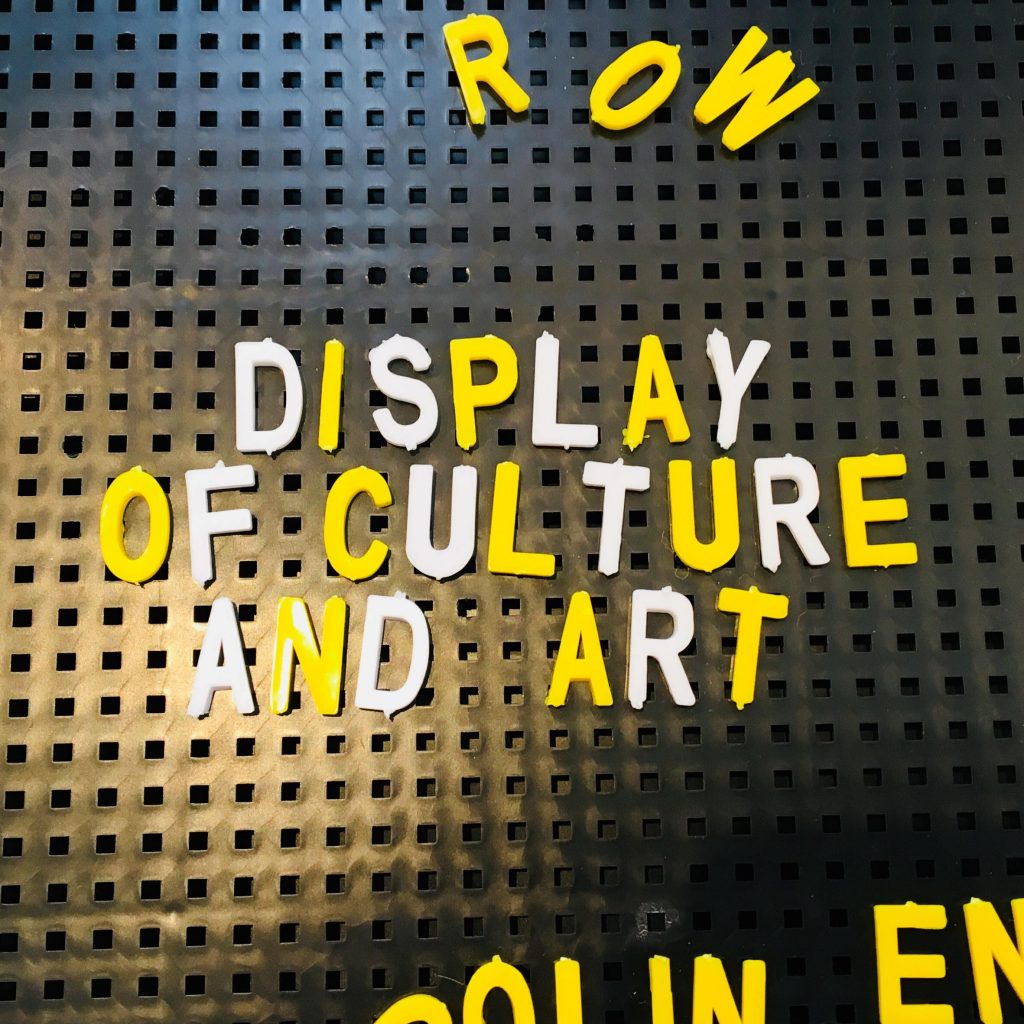 Southampton is now able to "display culture and art" like never before.
I thoroughly enjoyed my weekend, and I really hope that all of you take some time to visit either NST City or John Hansard Gallery while you're studying in Southampton. There was live music, theatre, poetry, dancing, and a LOT of yellow.
Were you there this weekend? What were your highlights? Leave me a comment!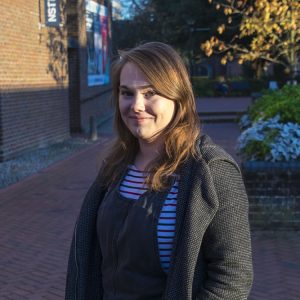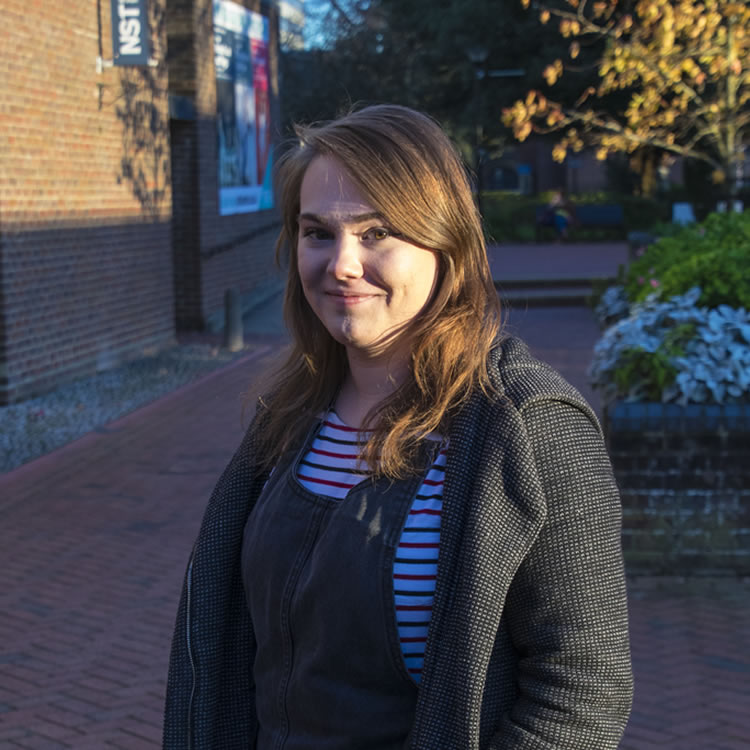 Emily