Earlier this month, I joined fellow blogger Emily to attend the launch of Southampton Celebrates – a week-long event dedicated to celebrating the opening of Studio 144 and Southampton's new cultural quarter.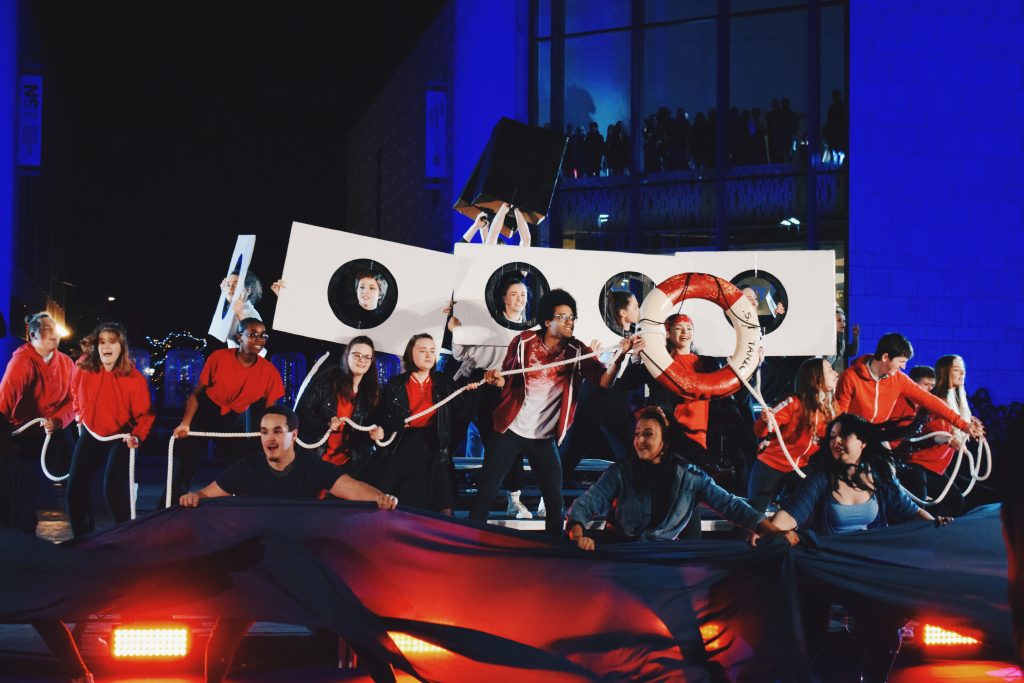 An ode to Southampton's port heritage.
Opening night
The celebrations began on Friday evening with a set of dance performances by ZoieLogic Dance Theatre titled Homegrown, which aimed to tell the story of Southampton as a "city of makers". Children of all ages took part in small group performances, before all coming together for a final number which ended in fireworks – literally! It was both an enjoyable evening and a brilliant way to kick off the launch of Southampton's new home for theatre, visual arts and film.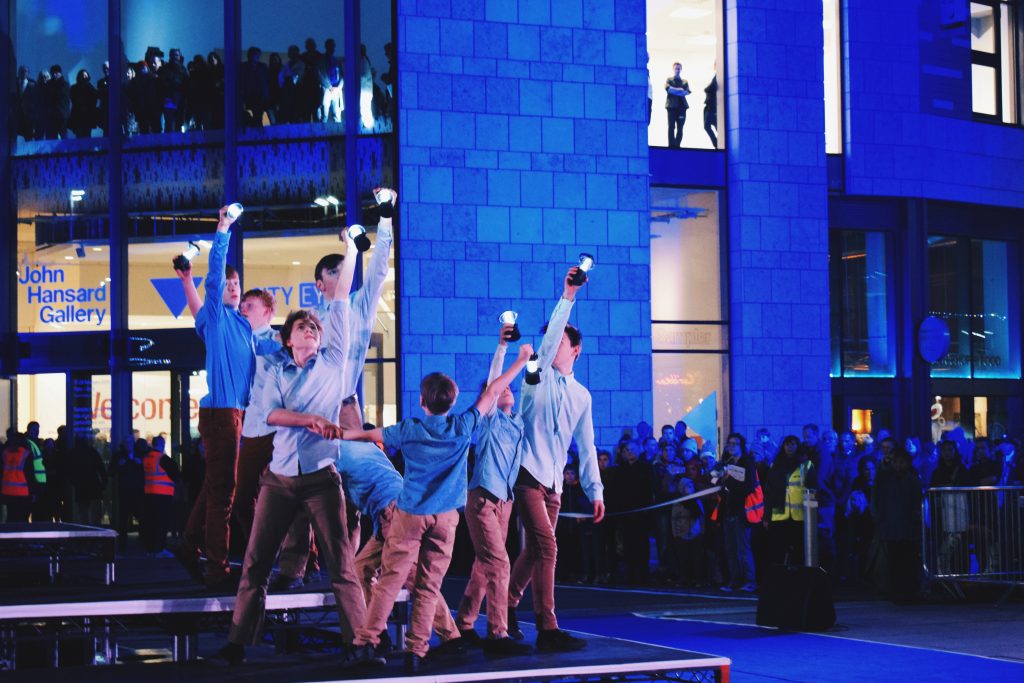 Homegrown dancers.
Conversation Station
The next day we headed to the John Hansard Gallery to have a look around. In the foyer, a Conversation Station had been set up, where visitors were invited to build places that encourage and facilitate conversation using materials such as the blocks and rope provided. I thought this was a really unique way to get visitors involved, as it required creativity and looked like a lot of fun! Alternatively, there was also a table where you could illustrate what you hoped the gallery would bring to Southampton, and I settled on the idea of inclusivity.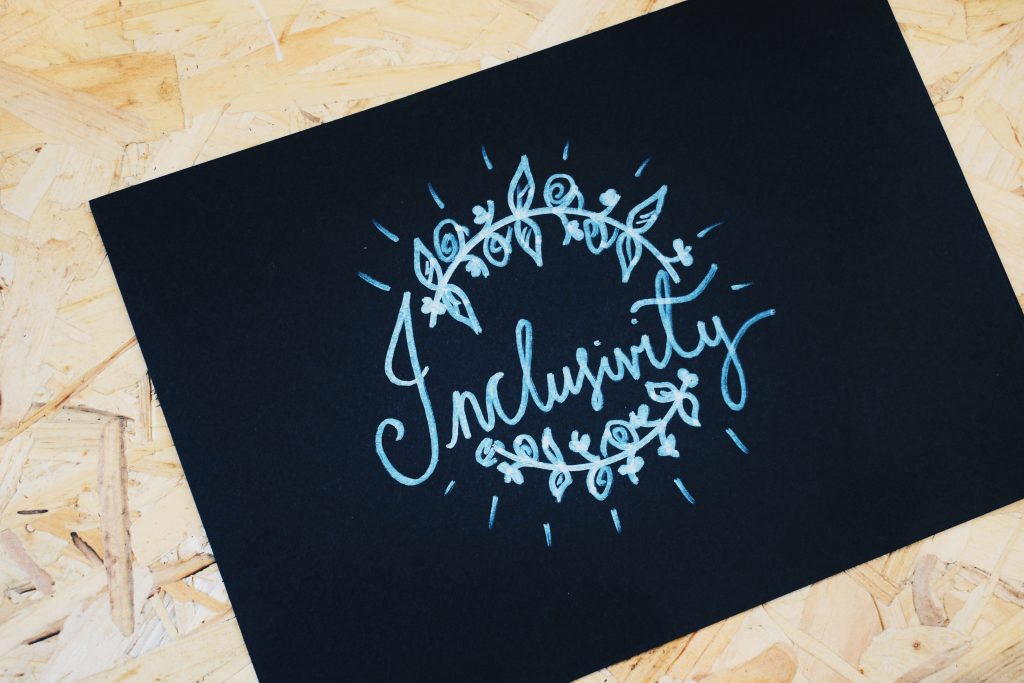 I hope that the John Hansard Gallery brings inclusivity to the Southampton community.
All yellow
We finished our exploration of the gallery in an exhibition by the artist Rhona Byrne called Huddlehood. The exhibition features two large yellow boxes in which Huddlewear, pieces described as "social garments", were hung on the walls. These are intended for pairs or groups to wear, and are designed to create a sense of intimacy between the wearers, supposedly encouraging conversation and interaction at a personal level. Emily and I had a lot of fun trying one of the two-person pieces, which made us laugh at how ridiculous we both looked.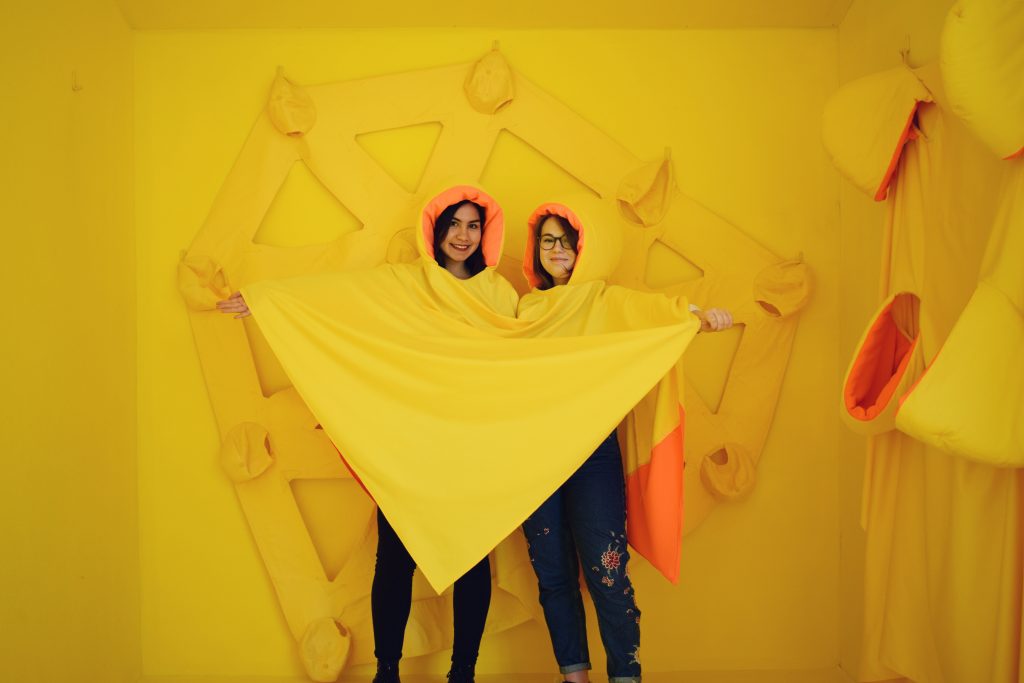 All huddled up!
I'm really happy to see Southampton city centre's investment in cultural and arts venues finally come to life. It was definitely something that I always thought was lacking before, but now I'm really excited to have some fabulous places to visit!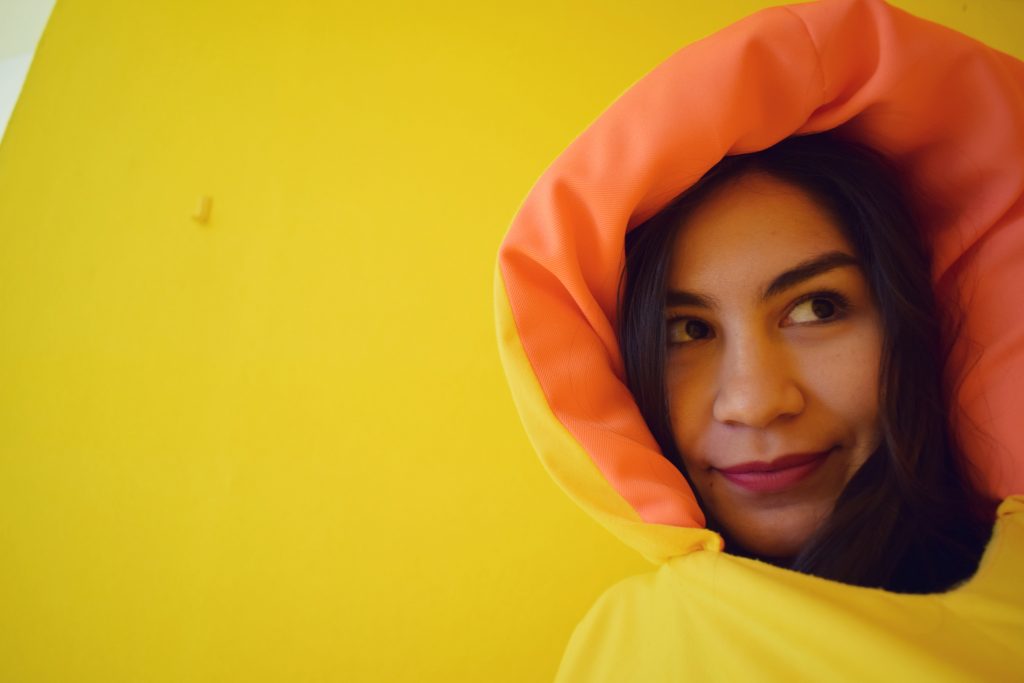 A little close for comfort, perhaps?
What do you think of Southampton's latest addition to its cultural quarter? Let me know!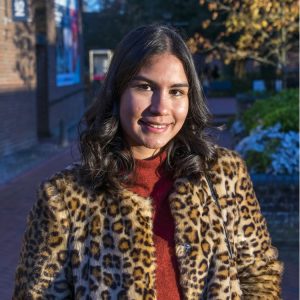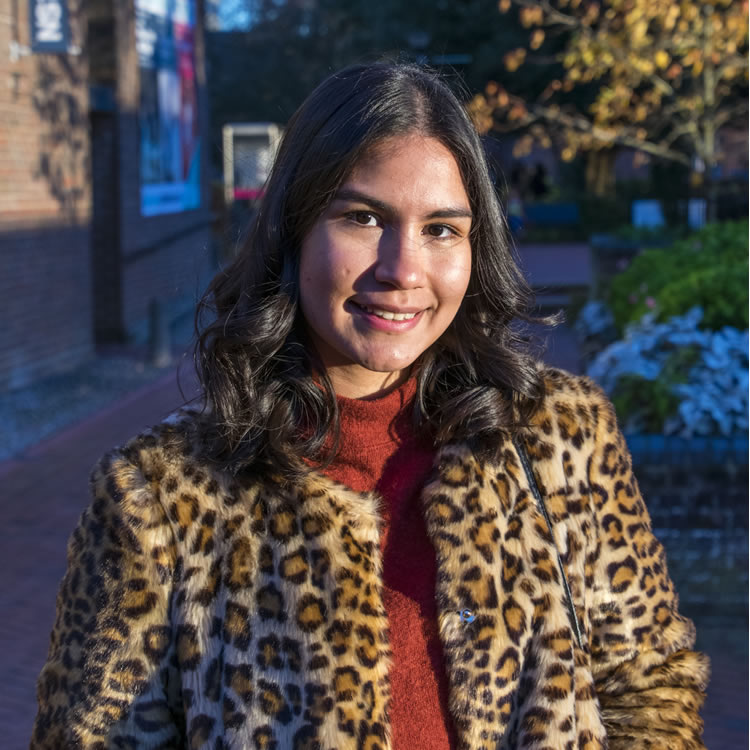 Sarah