It's been a pretty exciting few months; during February, Britain celebrated the centenary year of the Suffragettes' efforts which earned (most) women the right to vote and last week, on March the 8th, women all over the world stood up to celebrate International Women's Day 2018 (IWD).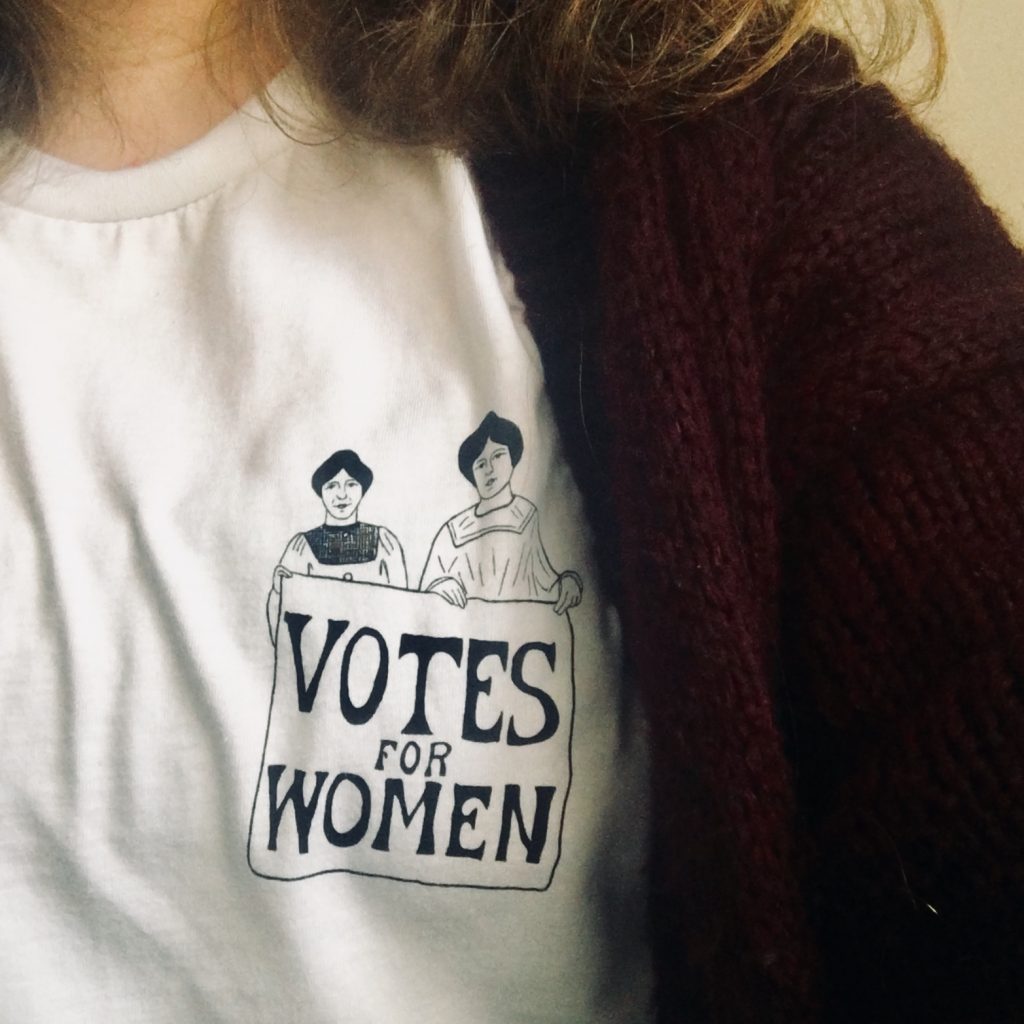 Easily the best purchase I've ever made: a top commemorating the hard work of my sisters in the Suffragettes.
Available from the Literary Emporium.
Across my department, I feel very lucky that I have been taught by some truly inspiring women – the best in their field – passionate about inspiring their students to love what they're studying. This semester I've been fortunate enough to do a whole module called Images of Women. We've had the opportunity to study women and their presentation in literature throughout history, and it's certainly been eye-opening to say the least. Women writers certainly haven't had the easiest ride of it: many were forced to publish under pseudonyms suggesting a male identity, and that was if they were lucky enough to even be considered. Despite the adversity, I think it's fair to say they triumphed.
Here's a fun fact for you all from a sad English student: did you know Mary Shelley was just 18 when she wrote Frankenstein? A friendly competition to write the scariest ghost story one stormy night in Geneva, and Shelley managed to produce a spine-chilling story, still capable of inducing fear among even the toughest of men. Putting this in perspective, if I was forced to say what my best achievement was at 18, I'd probably say it would have been submitting a successful UCAS application after several minor meltdowns. (I'm sure we can all relate at this point – I mean, I struggled to write a personal statement, let alone a book!)
I don't think many 18 year olds out there can say they've achieved anything so worthy of note, but pushing my own feelings of under-accomplishment aside briefly, what an extraordinary woman! Since being published anonymously in 1818, Frankenstein has been widely regarded as one of the greatest gothic novels ever written and has been implemented across English Literature syllabuses across the country. Not bad for a girl eh?
And then there's Zora Neale Hurston: one of the most famous female African-American authors, particularly regarded for her portrayal of racial struggles encountered in the American South. Having to fight sexism and racism is a struggle not unfamiliar to many women across the world, but if Hurston's career has shown the world anything, it's that women are a fierce bunch.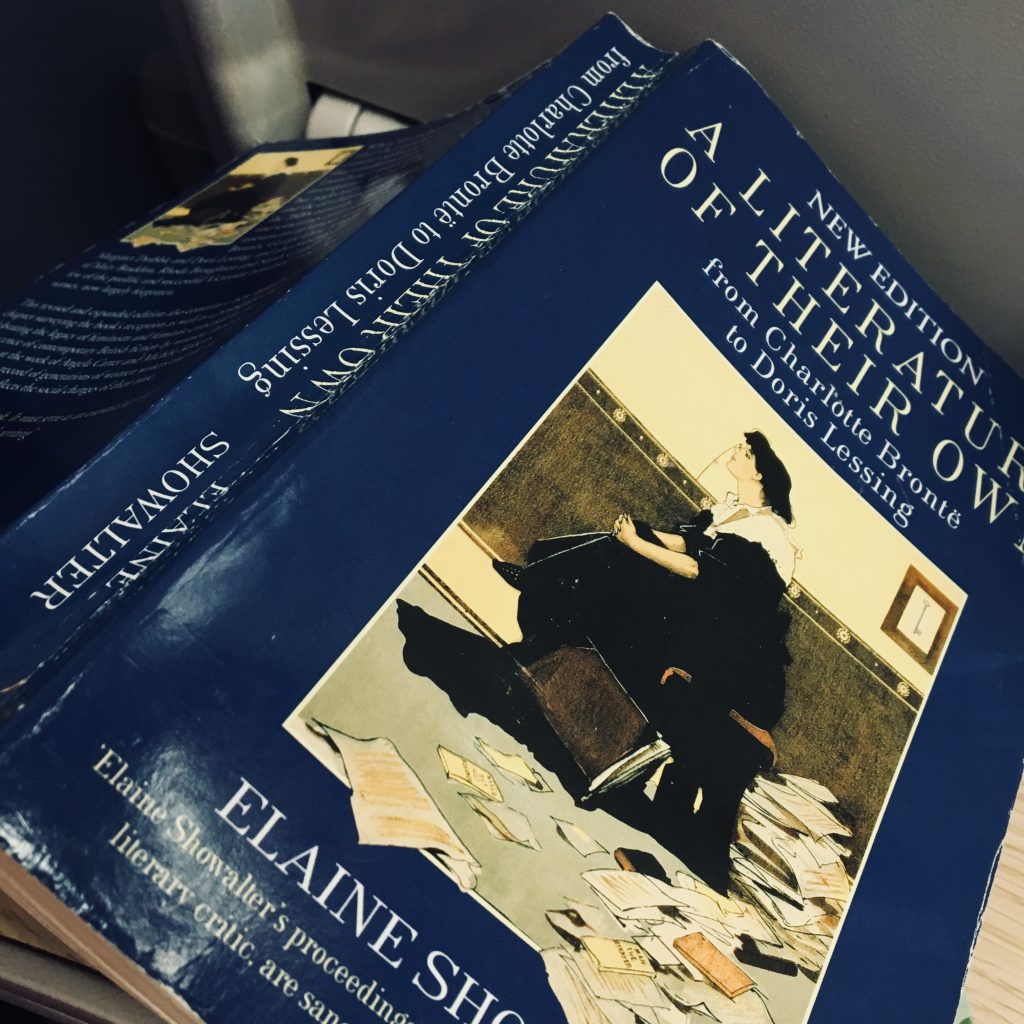 Some light course reading on a train journey to Exeter last month.
Even as a woman at university, I am well aware of how fortunate I am to be in my position. Across the world, girls and young females are still denied their right to an education, simply by reason of their sex. Education isn't a privilege, it's a right, and yet statistics reveal that two-thirds of the world's illiterate adults are women. Reading this stat alone deeply saddened me, and it made me think about just how much we take our education for granted in this country. This is an issue I'm massively passionate about, and it genuinely breaks my heart to think of the women out there without the ability to read. Literature is a medium that can be so life-affirming; something we can use to evoke feelings and experiences beyond expression.
If this is something you're interested in learning more about, here are some websites I found during my research: be sure to have a look at either the World Literacy Foundation, Woman Kind, or Room to Read. These are all initiatives that have been set up with the aim to prevent, reduce and fight against gender inequality across global education.
This International Women's Day, I hope we all spared a moment for our Suffragette sisters who took us one massive step closer to earning gender equality – there's still more to be done, but we can make a difference. I hope we all took a moment to think of the women who are still without basic rights, or who are prevented from exercising them.
Being a feminist doesn't mean you hate men, it means you want to liberate EVERYONE (women and men) from gendered stereotypes, to achieve their full potential. It's something we all deserve, and something we mustn't lose sight of – even (especially) in 2018.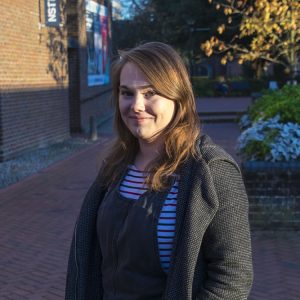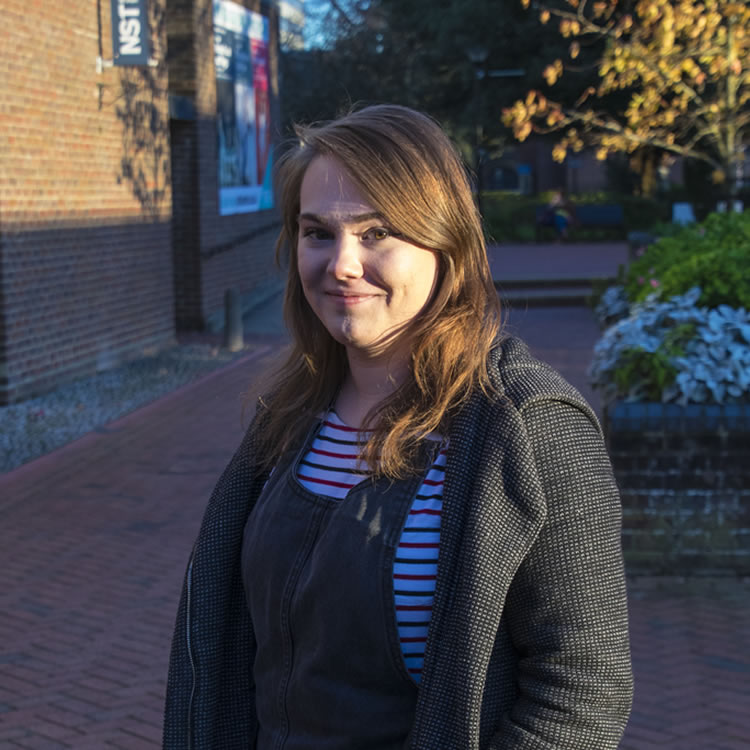 Emily