My Easter break this year is going a little differently to my last: instead of enjoying my semester abroad in Adelaide, I'm currently sat on Level 3 of Hartley Library taking a break from that dreaded final year dissertation project. But rather than speak about the latter (Georgia has a post on that this week!), I thought it was time to write the second post of my study abroad series. This time, I'm talking how to make the most of your time abroad.
Explore explore explore!
Let's start with the most obvious: EXPLORE! Just like the university experience here isn't about going from A to B, where 'A' is where you live and 'B' is campus, that doesn't change when you go abroad. In fact, it gives you more excuse to (very occasionally) stray from B. Every city has a tourist map, so this is a good place to start. If you're lucky like me, this is especially so as my campus was in the city, meaning I could pop out during lunch breaks or after lectures to explore the surrounding area.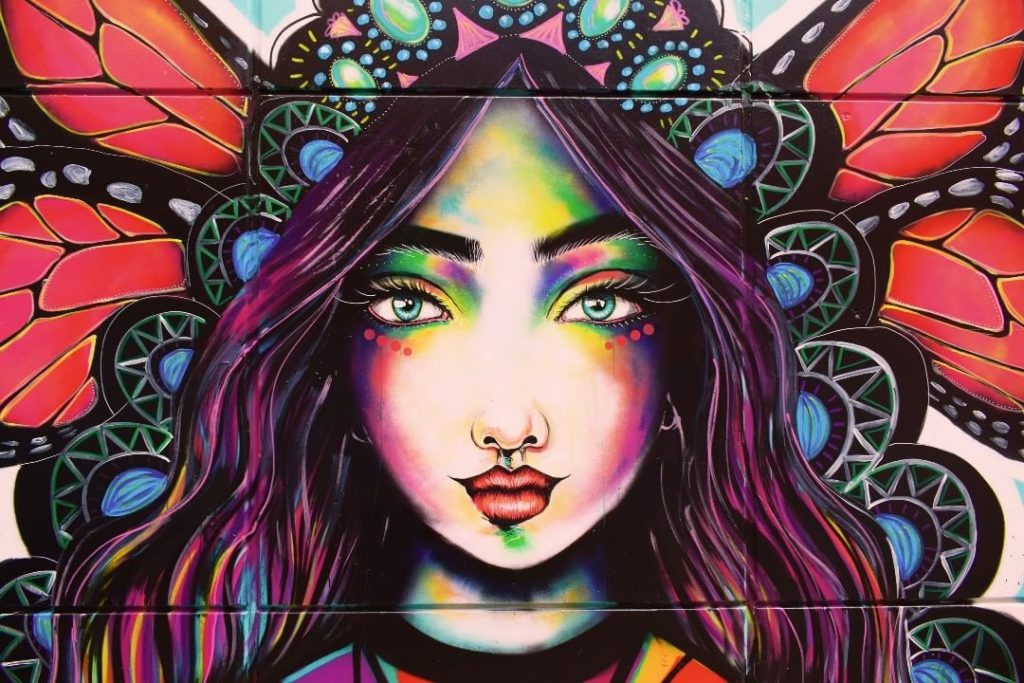 My favourite mural in Adelaide CBD.
When I first arrived, I chose to explore the city through art. Every year during Adelaide Fringe, the 'Street Art Explosion' programme commissions artists to paint murals around the city and suburbs. These murals are all mapped, so I thought it would be a brilliant idea to go around finding as many as I can, whilst also finding my bearings and discovering new places.
Socialise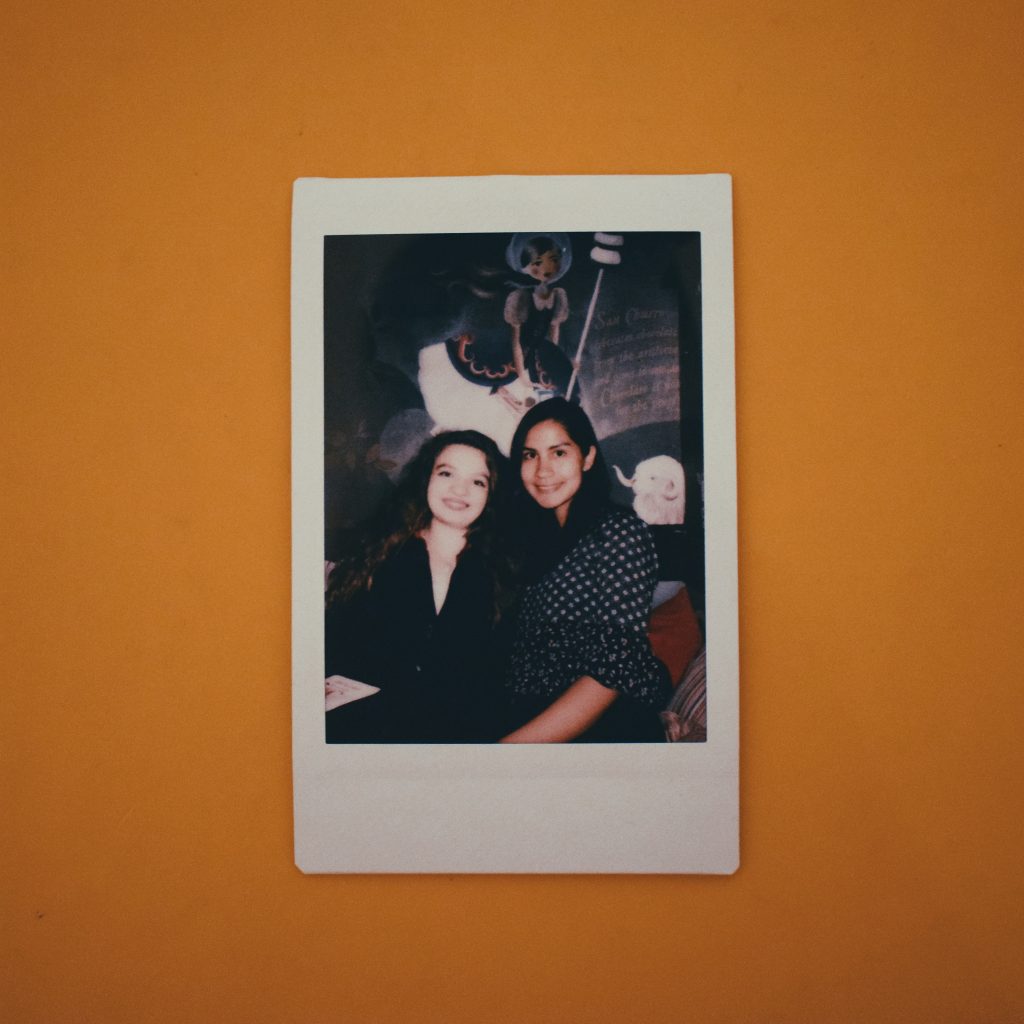 Bailey and Me.
Going abroad means you get to meet loads of different people from not just your host country, but people coming from other countries to study abroad too. In fact, the closest friend I had during my time abroad was from North Carolina, USA – Bailey! Like Southampton, joining societies is a great way to meet people. I joined the Exchange Student Network (ESN) Adelaide, who were great at organising events and activities you could sign up to. One of the events they organised was a Coffee Crawl, something I thought was both unique and perfectly fitting for Adelaide.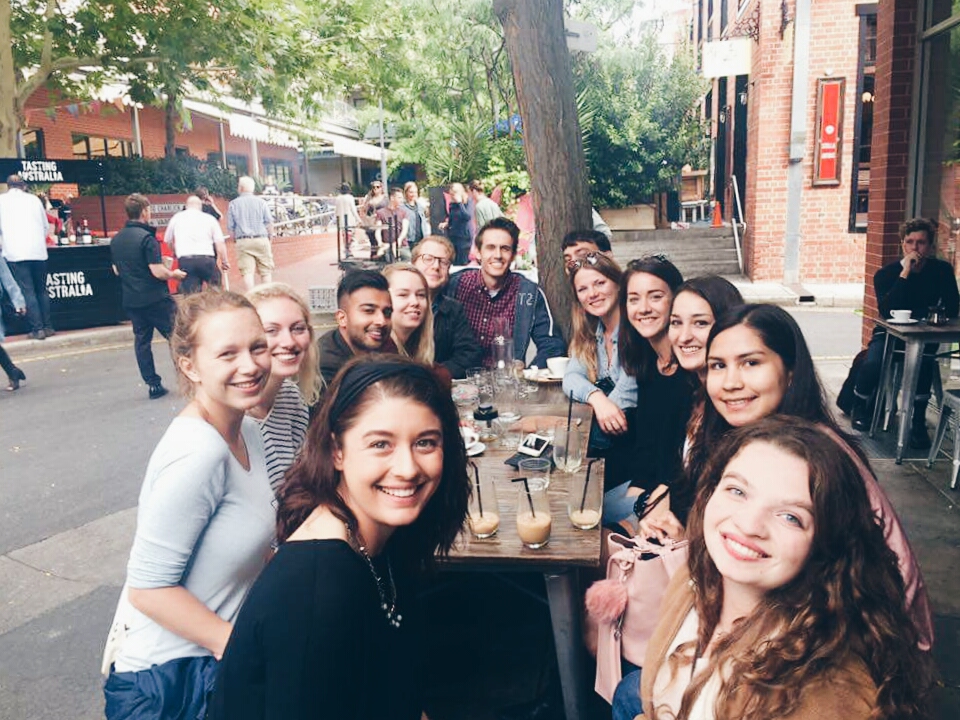 Coffee crawling.
Do something different
You know how the saying goes: when in Rome Adelaide. There is no better time to try something new than your semester abroad; you've already thrown yourself into a new environment, so why not go all the way? Here are three new things I tried:
1. SURFING
No trip to Australia is complete without a surf. I finally got to live my childhood Australian dreams which were definitely influenced by the TV shows Mortified, Lockie Leonard and H20: Just Add Water. Anyone else remember those? Unfortunately, I missed out on the part where I actually become a mermaid, but I did come into contact with some friendly sea life (i.e. I got pinched by a crab) whilst surfing, so I'll take that.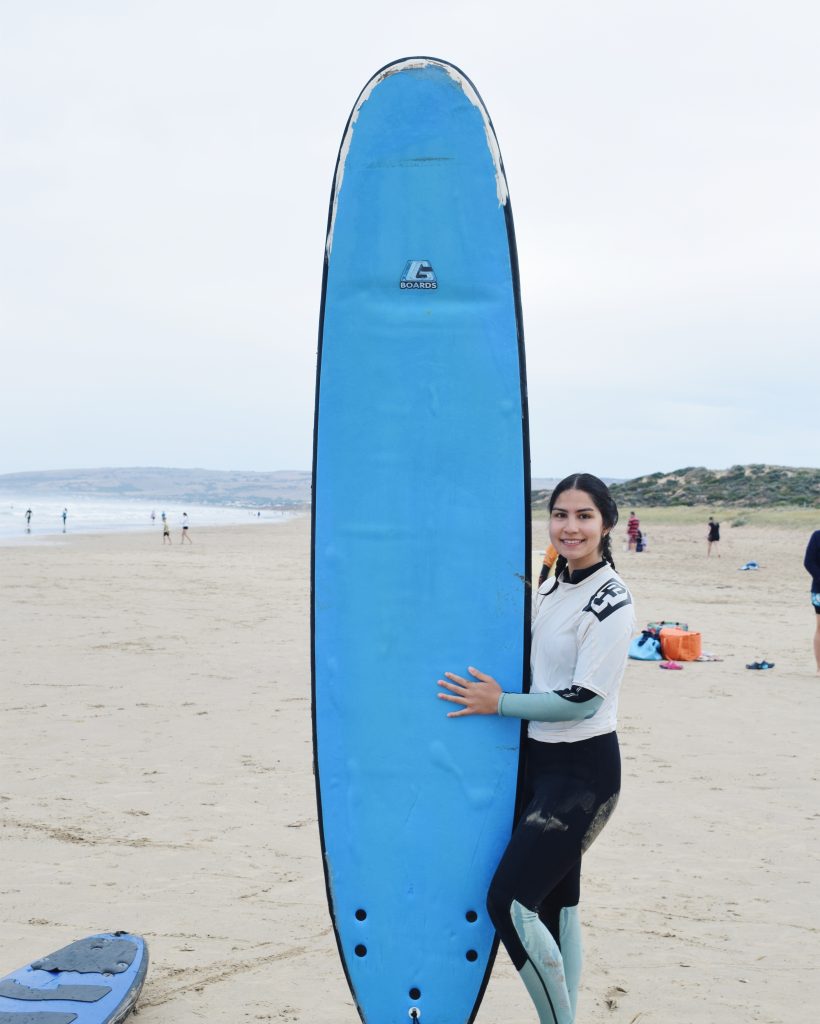 Surf's up! Location: Goolwa Beach.
2. AUSTRALIAN FOOTBALL LEAGUE (AFL)
Upon arrival, my taxi driver recommended I watch an AFL match, as he said it was the most exciting type of football there is. I won't lie, my previous experiences with football haven't been great; I always seem to get the ball kicked in my face when playing British football, and I fell asleep watching the Superbowl. Nevertheless, I went with high expectations and did not leave disappointed. I stand behind that taxi driver's claim.
3. CITY CYCLING
Of course, I've been cycling before, but never really in the middle of a busy town or city. The thought of traffic concerns me a little, but Adelaide is a cycle-friendly place so I had no problems at all. Furthermore, it cost me $0 to do it, as BIKeSA is a scheme which allows you to hire bikes for free around Adelaide daily. I highly recommend looking out for freebies like this, as Adelaide also had a free bus route which took you to some tourist spots.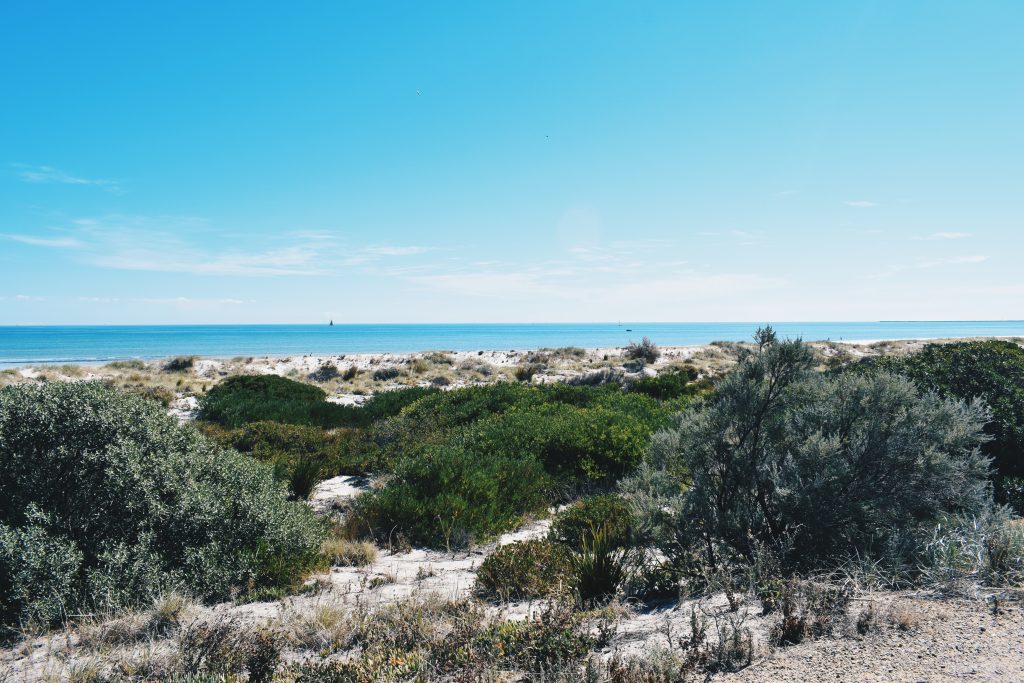 The view whilst cycling along Semaphore Beach, Port Adelaide.
Study something different
Being in the UK, I often feel that we are taught subjects from a Euro-centric point of view, so I thought going to Australia would allow me to gain new perspectives. Within reason, I really recommend taking a different type of module while you're abroad, or something that you may not be able to in Southampton.
For example, I took two Development Studies modules which I not only really enjoyed, but the content has been really useful in my studies this year. So far, my feedback on assignments have praised my 'original thinking', which is something I got to work on in Adelaide.
Would you study abroad? Or if you have, how did you make the most of it?
More in this series:
1. How to avoid going hungry in Australia
3. Seeing Australia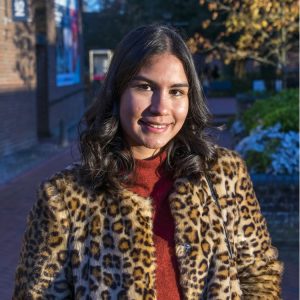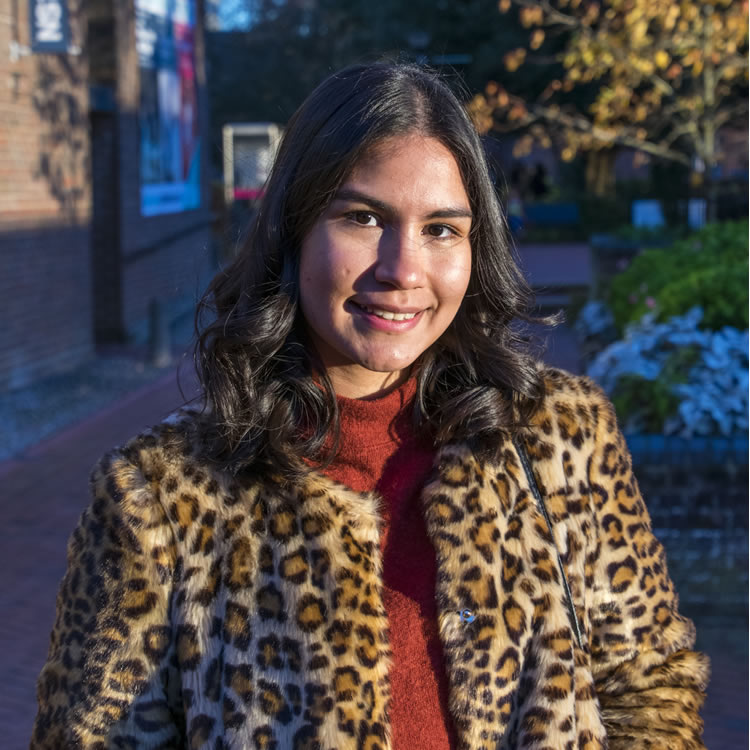 Sarah