So… Who knew Winchester had their own fashion week?
On 21st April, I got the opportunity to attend the Grand Finale Catwalk Show and Shopping Evening, which took place at the Guildhall Winchester. It marked the end of a week-long celebration of fashion, which included pop-up exhibitions, film screenings and events hosted by retailers.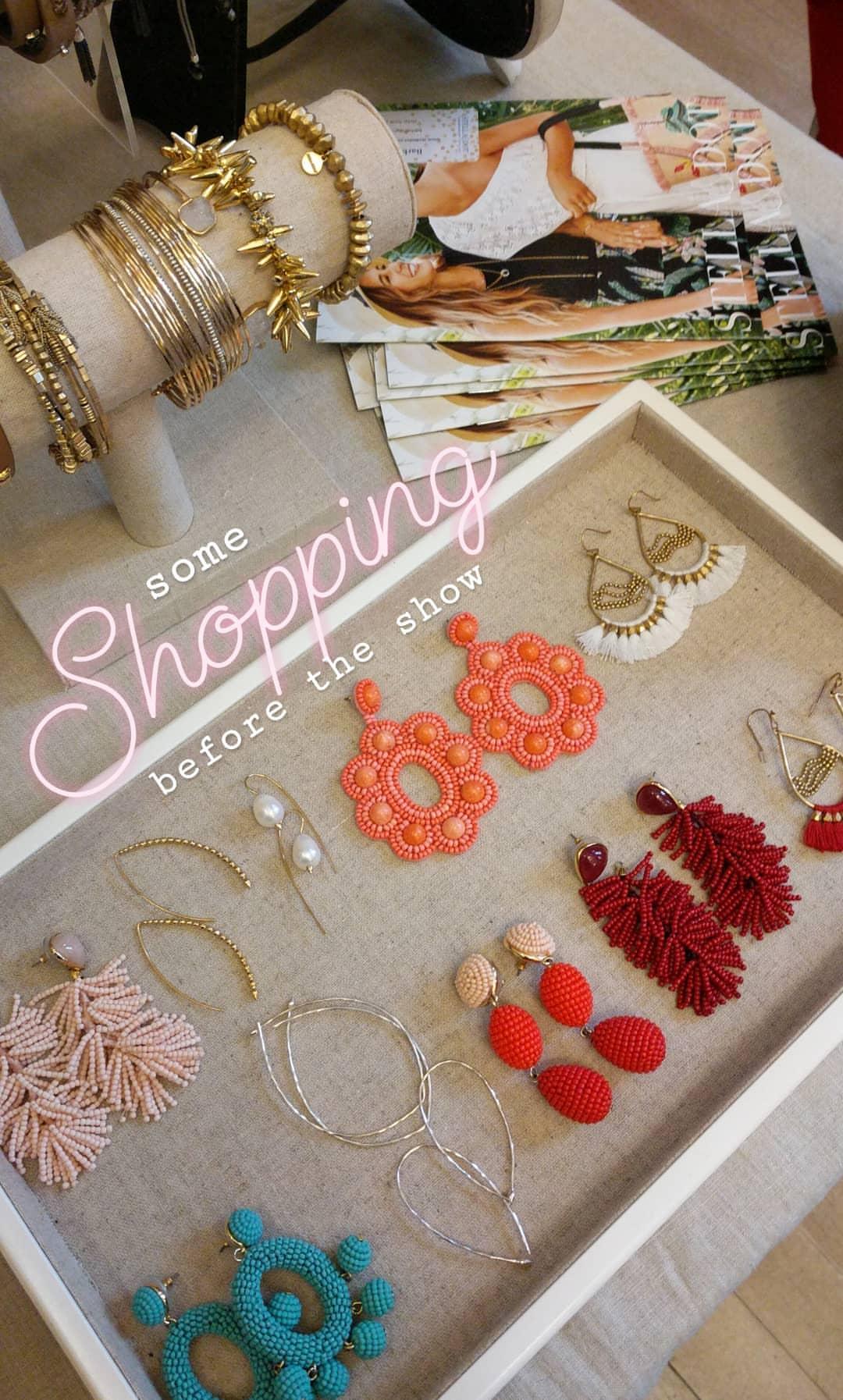 Little highlight from my Story on the @uni_southampton Instagram.
Before the Catwalk Show started there was a shopping area open for people to browse, with stalls by international, national, and local independent brands. I particularly loved the beautiful jewellery pieces I came across pictured above, and managed to pick up a few skincare items from a different stall too. A few Winchester School of Art students were also there, selling prints and scarves from their The Broken White workshop.

My favourite casual looks.
The Catwalk Show, hosted by radio presenter Hayley Ray, also featured brands across the spectrum from global to local. Casual wear for all ages formed the largest part of the show, but there were some more formal pieces and even wedding dresses too. Furthermore, clothes were not the only fashion items that were modelled; there was a segment featuring glasses sold at a local option.

Pieces by WSA students.
The show ended with the Winchester School of Art's Unbroken White Catwalk Show, which featured pieces that had been designed and made with zero waste and sustainability in mind. To me, the designs were very futuristic, making use of unconventional silhouettes created by large folds, creases and ties. Models were also accessorised with helmet-like headpieces.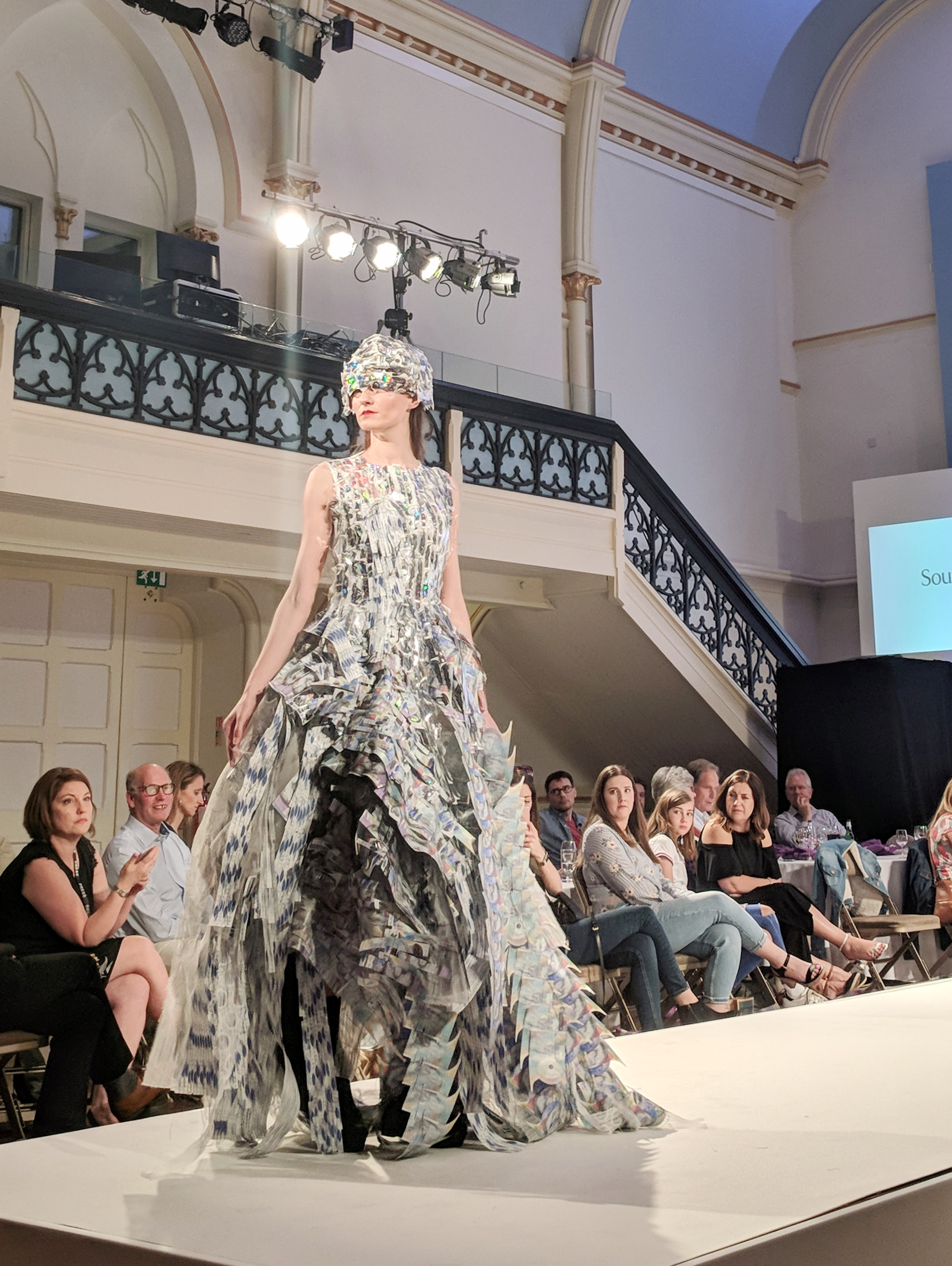 Showstopper – the Cash Dress.
The final piece was the 'Cash Dress', which was made in collaboration with British banknote manufacturer De La Rue. The dress was made with special banknotes and was used to bring attention to the details and design of banknotes, something which we take for granted in everyday life. I'm not sure how 'sustainable' (financially) making a dress out of money truly is, but it was an interesting concept and amazing design nonetheless.
What do you think of the 'Cash Dress'?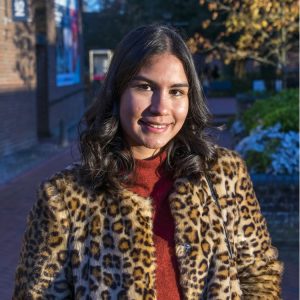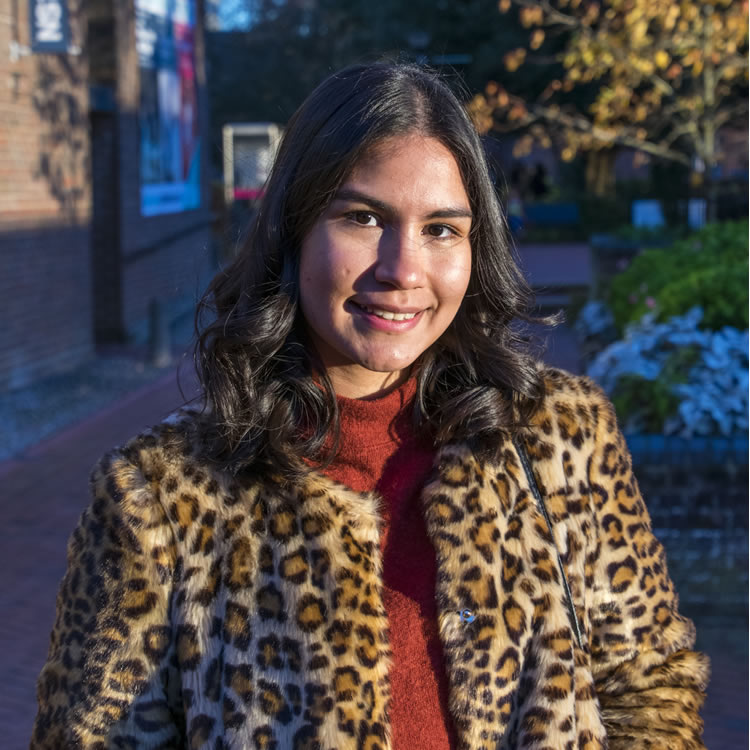 Sarah