They always say you shouldn't have regrets, and even though the subject of this blog isn't really a regret, I felt it's justified to start off all dramatic like that.
For clarification, I am disappointed that I didn't take full advantage of the 252 (and growing!) clubs and societies that were offered to me during my time here at Southampton. The University's Students' Union has one of the best selections of clubs and societies in the U.K. (not just my opinion, it's true!), so here's a brief overview of the ones I joined, and ones that got away…

The BioSoc Boat Ball 2017. I think they put me in the middle because I'm the smallest 🙁
The ones I joined
Of course, everyone who starts their degree will have access to a 'subject society' so for example, physics has one, so does medicine, and philosophy, and pretty much everyone on the programme joins it. It's rude not to. Even though it's more of a laid-back society throughout the year, some of their biggest events include the Summer Boat Ball, the careers fair, and their parenting scheme, where you can apply to become a buddy for an incoming fresher!
Some of you might know that I started my own society last year, and in October 2017 we became affiliated with the University. It's been amazing fun to be involved with them both as the president but also as a member: we organise trips to local nature reserves to survey wildlife, external speakers, movie nights, socials, and of course, the first annual Student Symposium, which took place last week!
A few months ago, I auditioned for my first Showstoppers show, for their Edinburgh Fringe production, and got in! This was the first time I have done musical theatre since 2014, and honestly I am so excited about it. They put on several shows every year (all with open auditions), run workshops and development events such as the cabaret, and are all around just great people!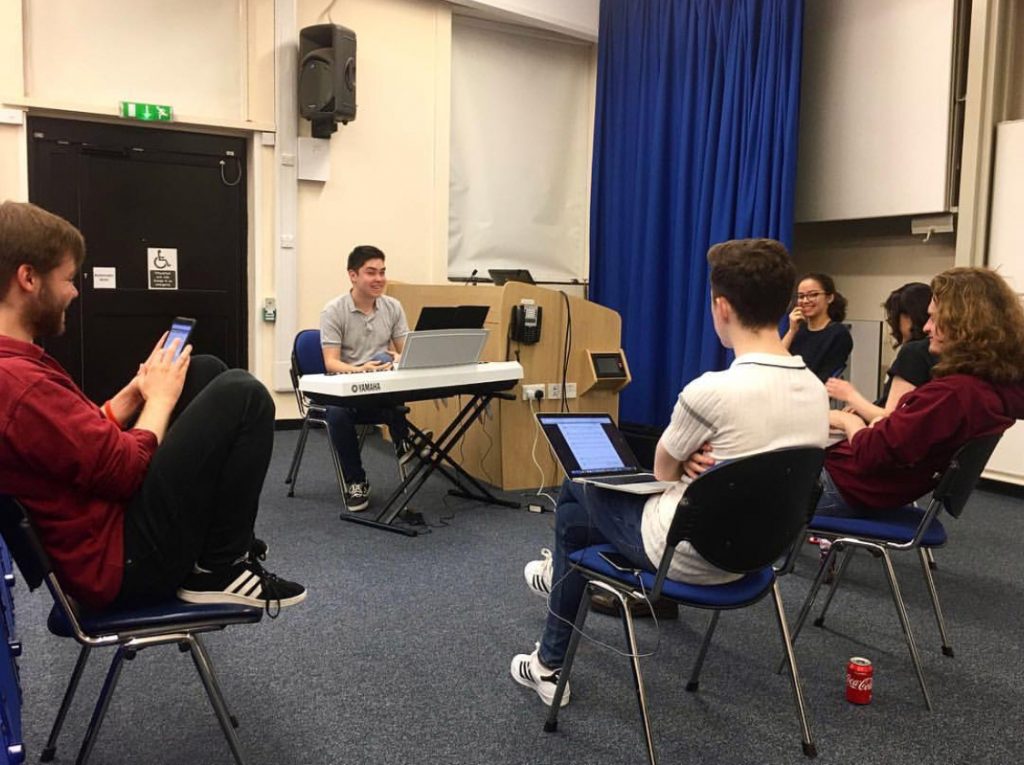 Our first rehearsal! It's a small cast and they're all so talented – I'm totally not jealous of them at all.
The student publication covering everything from science and technology to news and politics. Anyone can apply to be a writer and you can write as much or as little as you'd like! I joined about 4 months ago and only just got round to writing my first post, which I'm feeling very smug about. Again, I wish I had started earlier so I could've written more!
The ones that got away
I love creative writing and it would've been great to have a forum to bounce ideas off of people and share concepts for all manner of mediums, short stories, poetry and screenwriting. Now I guess I have to do that with my dog.
It would have been nice to have done something charitable with my time, and the Marine Conservation society are brilliant because they dedicate their Saturdays to beach cleans, and the rest of their time to campaigning against single-use plastic and straws on campus.
Originally I was going to put salsa on this list but HONESTLY, who doesn't want to learn the Lindy Hop! It's SO much cooler and in nowadays.
SUSUtv
These guys are great, they're always covering the biggest events on campus, using the latest equipment, with some quality programming. It would've been great to have learned some of those skills now to make myself look cool when I post Instagram stories of me editing…
I had no idea that this society existed, but honestly as an avid tea enthusiast this would've been my first stop at the Bunfight societies fair!
Which societies will you be looking for when you arrive? Check out the list on SUSU's website and let me know! I'm not exaggerating when I say: there really is something for everyone.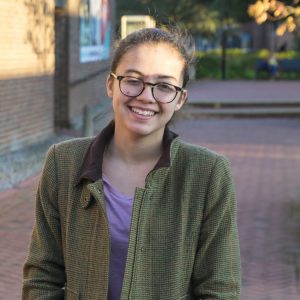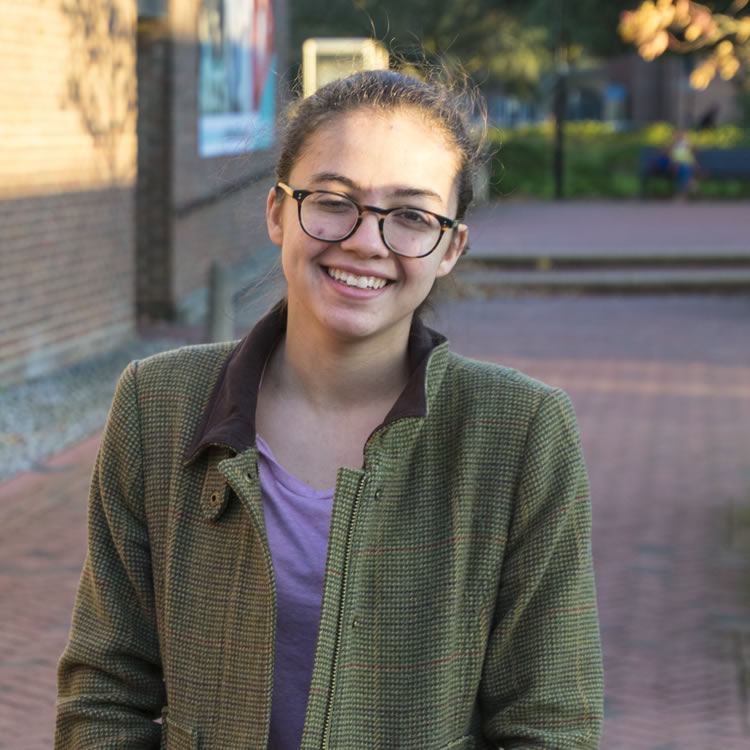 Georgia