On the 5th of July this year, our beloved NHS will be celebrating its 70th birthday! It's pretty remarkable when you come to think of it: an institution that was born way back in 1948 has survived and is still providing free health care for all – something that puts the UK at the centre of the world's envy.
Sometimes I struggle to remember that the tear-jerking scenes of 24 Hours in A&E I see on my TV only scratch the surface of what NHS staff are forced to encounter on a daily basis. You know what they say: not all heroes wear capes. Rather, they sacrifice Christmas with their families; they put all their personal relationships on the line to compete with the gruelling working hours they're contracted for; and they put their own needs second to those of a complete stranger without a moment's hesitation.
Plus, they're not the boastful, narcissistic kind of heroes like Iron Man or Batman either. The staff of the NHS are the humble, hard-working army of selfless super-humans that continue to save the lives of many those we hold most close.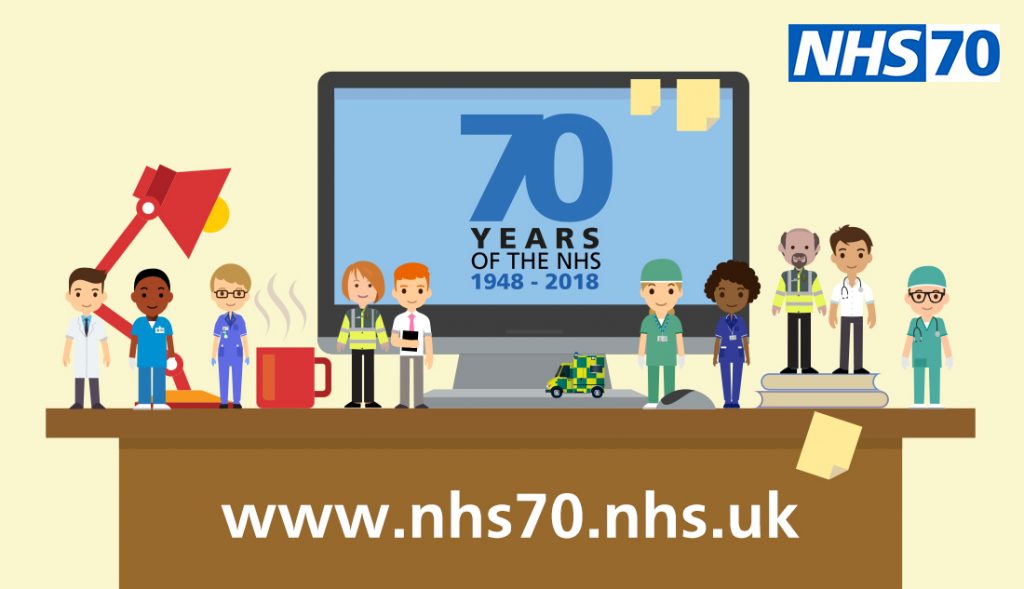 Happy birthday to you, happy birthday to you; happy birthday dear NHS, happy birthday to you!
I reckon 70 candles might be a bit of a stretch for one lone birthday cake…
As I was doing a bit of casual research for this blog, I came across some pretty amazing facts about the National Health Service! Did you know:
The NHS is the UK's biggest employer, with a massive 1.7 million members of staff across 4 nations
The NHS delivers more than 700,000 babies every year
The NHS issues more than 1 billion items on prescription, helping millions of patients with all sorts of medical issues and/or complications
And the NHS sees a staggering one million people every 36 hours, which works out at roughly eight patients per second, with 89.1% of them being seen to within for hours across all A&E departments
(Source: http://www.nhsconfed.org/resources/key-statistics-on-the-nhs)
The National Health Service was launched in 1948 by Aneurin Bevan, the then-health secretary. For the first time, hospitals, doctors, nurses, pharmacists, opticians and dentists were brought together under one umbrella organisation, to provide services that were free for all at the point of delivery. The central principles were clear: the NHS was to be available to all and financed entirely from taxation – meaning people pay into it according to their means. Since this historic day, the NHS has continued to grow and evolve beyond what was ever thought possible.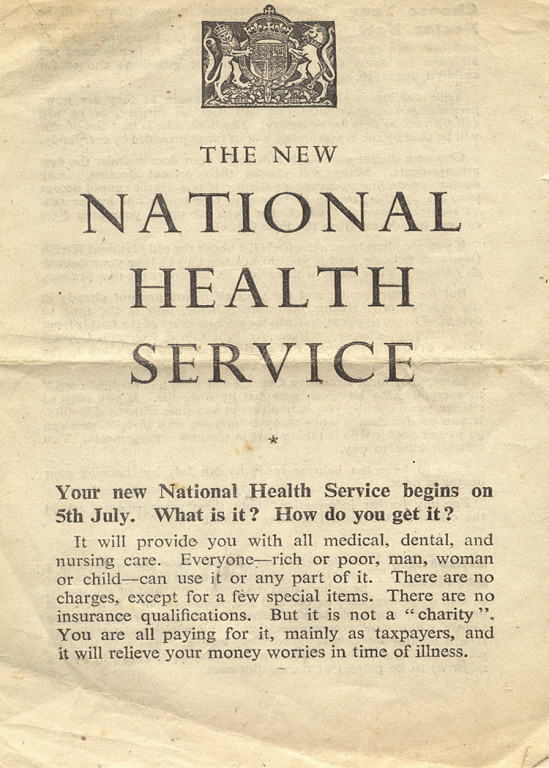 The original NHS launch leaflet that was distributed among the British public in 1948.
I've just finished reading Adam Kay's This Is Going To Hurt – a painstakingly honest and, at times, devastating insight into the life of a former junior doctor. Sharing the most intimate and private of personal details, the narrative is made up of a series of diary entries that are, very helpfully, accompanied by thorough annotations that breakdown all the medical terminology and acronyms used throughout. Some of the entries had me laughing out loud, which attracted some rather scathing stares from elderly people on the bus, while other entries reduced me to floods of tears.
Adam's stories reminded me just how overworked, underpaid, and undervalued NHS staff, such as junior doctors, really are. In fact, a 2015 study by the Medical Protection Society revealed that 85% of doctors have experienced mental health issues, with 13% of doctors also admitting to suicidal feelings.

At once the most heartbreaking and heartwarming story I've ever read. I urge anyone and everyone to give it a look!
Kay's book wasn't just a stark reminder to me of how serious the current junior doctor crisis in our country is, it also reminded me that those who are brave enough to embark on a medical profession are willingly entering into roles that can have a profound toll on their lives. Having to miss birthdays, weddings and even funerals is just 'one of those things' that come with the job. Other perks include rarely receiving praise while on duty, working for free in the case of overtime, being forced to stand and watch as personal relationships start to crumble, and even patients breaking into lockers to steal personal belongings of the staff working tirelessly to save their lives.
To spare you all what would likely end up as a rather extended rant, I'll abstain from disclosing any of my own political opinions on the matter. PM Theresa May recently promised that an additional £20 billion worth of funding will be put towards the NHS until 2023, as part of a "Brexit dividend". The NHS now costs a massive £149 billion each year, and rising, compared to the £12 million it initially cost when it was set up in 1948. The reality is, with the NHS expanding the services it delivers, and improving the standard and quality of such services, more costs accumulate – costs that are becoming somewhat problematic for government officials to account for.
Last week, hundreds of thousands took to the streets of London to protest government austerity cuts – these include the potential axing of 17 'routine but unnecessary' procedures in a bid to save costs amounting to £200 million. The simple fact of the matter is that irreversible wounds are being inflicted on the NHS under what I can only call: "successive indifferent governments" – to put it politely. Ultimately, the proposed cuts and further privatisation for the NHS will leave scars – not only for its staff, but the patients too.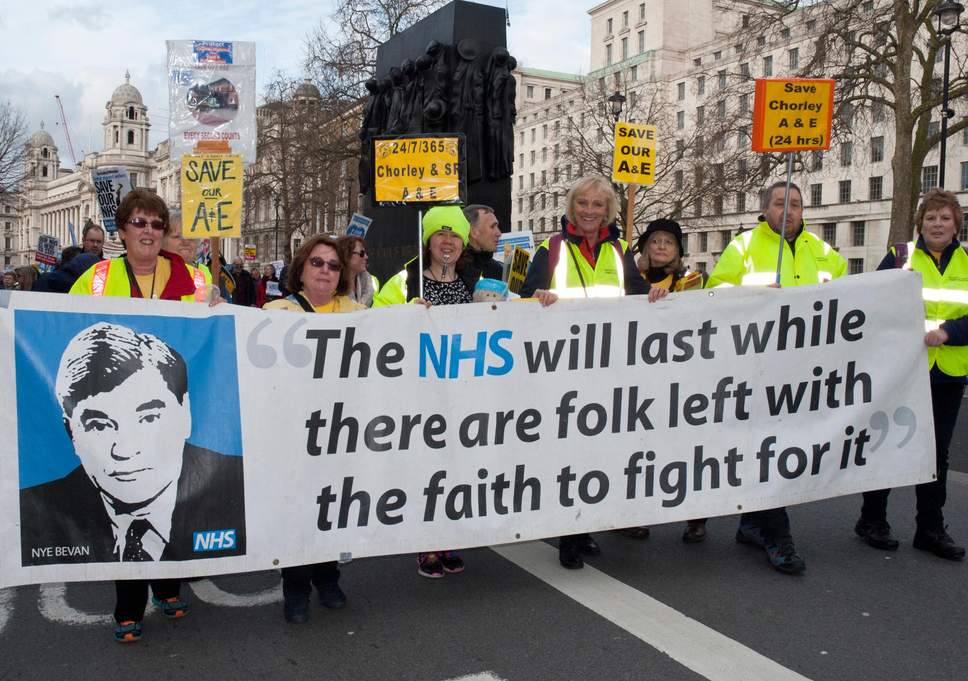 As Kay himself puts it: our nation's love for NHS should be something that transcends any political beliefs and party memberships we may hold – the NHS is an asset to the people of the United Kingdom, and something we should be grateful for each and every day.  The NHS is a service for people. not for profit, and yet it becomes increasingly fragile with each hit it's forced to take. I have many friends who are currently study Medicine and various Nursing degrees here at Southampton, and I hope that all the cuts currently being made to the NHS will not jeopardise everything they're working for.
This month, it is worth remembering just how invaluable the NHS really is for our country, and how very different our lives would be with it gone. I won't lecture or preach to you all, but I firmly believe we must do everything in our power to protect it because, as it currently stands, the NHS's future is looking more and more uncertain. The people that work for this institution deserve, at the very least, a strong level of job security, and some formal acknowledgment from officials such as the State Secretary for Health and Social Care of just how amazing what they do is – not snide remarks in the press that they're only in it for the money.
On the 70th birthday of the NHS, let us all spare a second to think about just how remarkable this institution really is.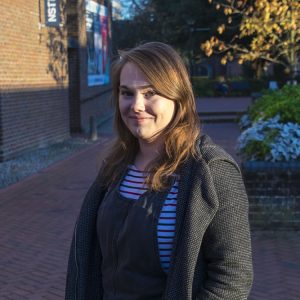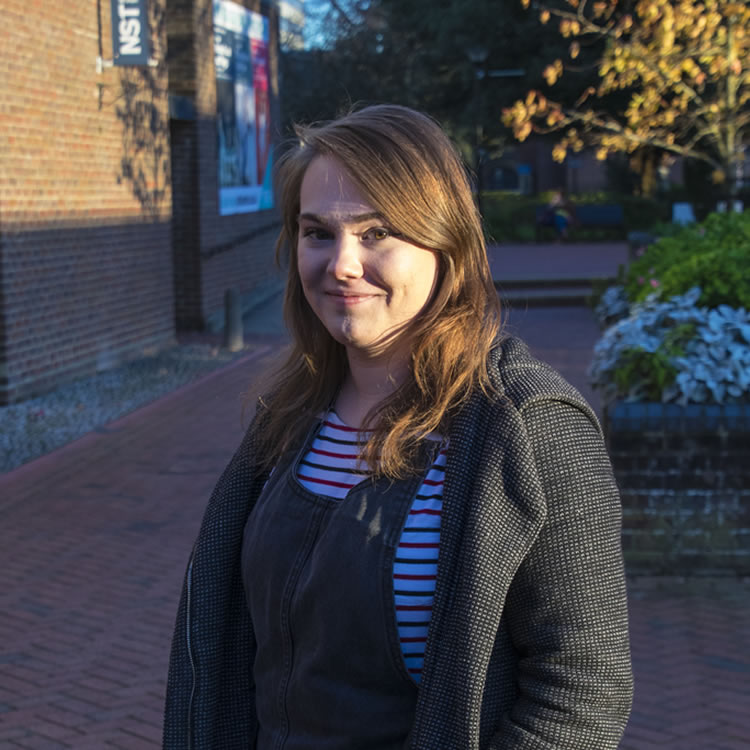 Emily