For this post, I wanted to share with you some ideas for a summer that is relatively low-cost, but guarantees adventures, sunshine, and smiles. So here are my ideas, from one broke student to another:
Local galleries
Earlier this year, I wrote a post after visiting the opening weekend of Southampton's new cultural quarter with fellow Life at Southampton blogger, Sarah. The John Hansard Gallery's new expanded and purpose-built gallery at Studio 144 is currently hosting a major exhibition by Gerhard Richter – one of the world's most significant artists of the 20th and 21st centuries. This exhibition, open until the 18th of August, seeks to represent the vast array of techniques in Richter's practise, which vary from painting and photography, to print and tapestry. It's free admission, so it's one I absolutely cannot recommend more.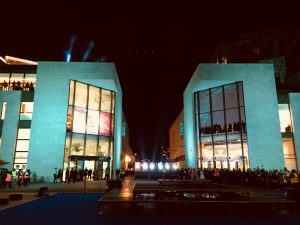 Launch of the Nuffield City Southampton Theatre and John Hansard Gallery, Guildhall Square.
Despite what you may think, a day mooching around an art gallery isn't a pretentious way to spend your time. In fact, it's actually a student account-friendly outing, and it's an opportunity to say you're cultured – or at least pretend to be at the very least. If you're a little bit strapped for cash, the free Gerhard Richter exhibition may be one for you to check out.
Geocaching
Before actually experiencing it myself, I was under the impression that geocaching was just a glorified treasure hunt for the green-lovers of the world, or former geography students looking to rekindle their love for the environment. But having embarked on a few of my own geocaching adventures with a friend, I've come to realise it's actually rather exhilarating, and the perfect excuse to go out and enjoy the sun this summer.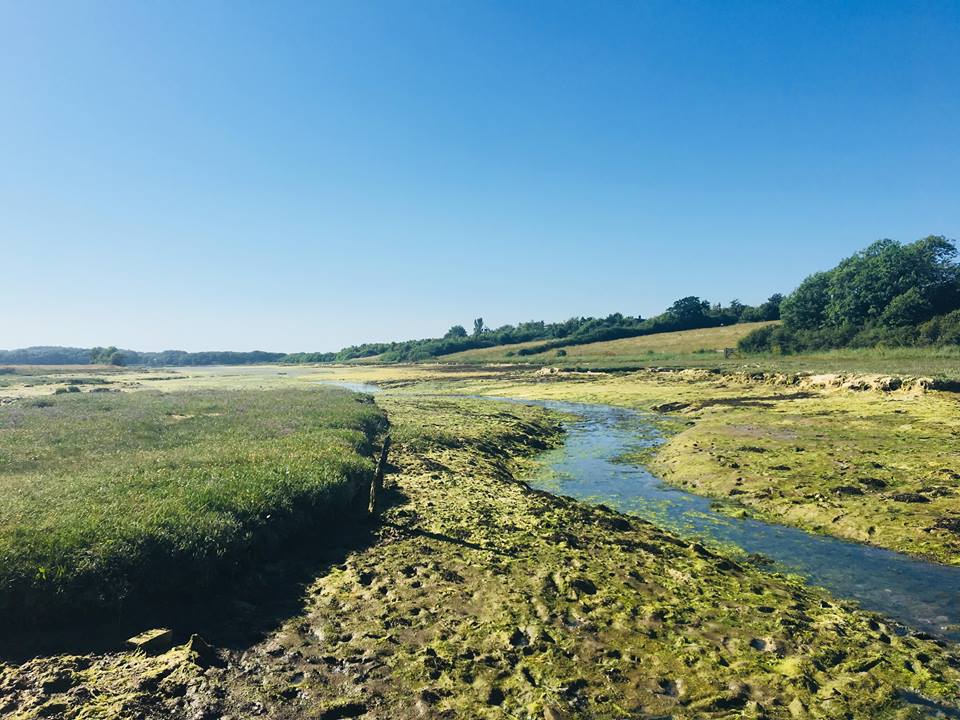 One of the beautiful views I was treated to while geocaching with my friend. Taken in Newton, on the Isle of Wight.
In my defence, I wasn't entirely wrong: geocaching is a real-world, outdoor, treasure-hunting game, in which participants navigate to a specific set of GPS coordinates, in an attempt to find a geocache, usually a container of sorts, hidden at the location. Today, there are more than three million geocaches across over 190 countries across the world.  Some are hidden in more remote places than others, proving to be somewhat of a tricky find, but finding one you've been searching for becomes a mini-victory in itself, and one that is surprisingly gratifying.
Of course, I was a complete novice at this whole geocaching gig. I was at least ten seconds behind my friend in spotting what we were on the hunt for: a fact that I blame entirely on my defective eye sight… But being outside, exploring areas I rarely go to, and soaking up the sun is a really enjoyable way to spend time with friends. We are planning to do some more geocaching, and we're going to pack a picnic so we can stop for some snacking – after all, this whole treasure hunting thing makes for hungry work.
I hope from what I've said above, I've managed to talk you into giving geocaching a go. For those of you who still may need a little convincing or extra encouragement, people who don't geocache are referred to as muggles in this community of finders – something that made me giggle.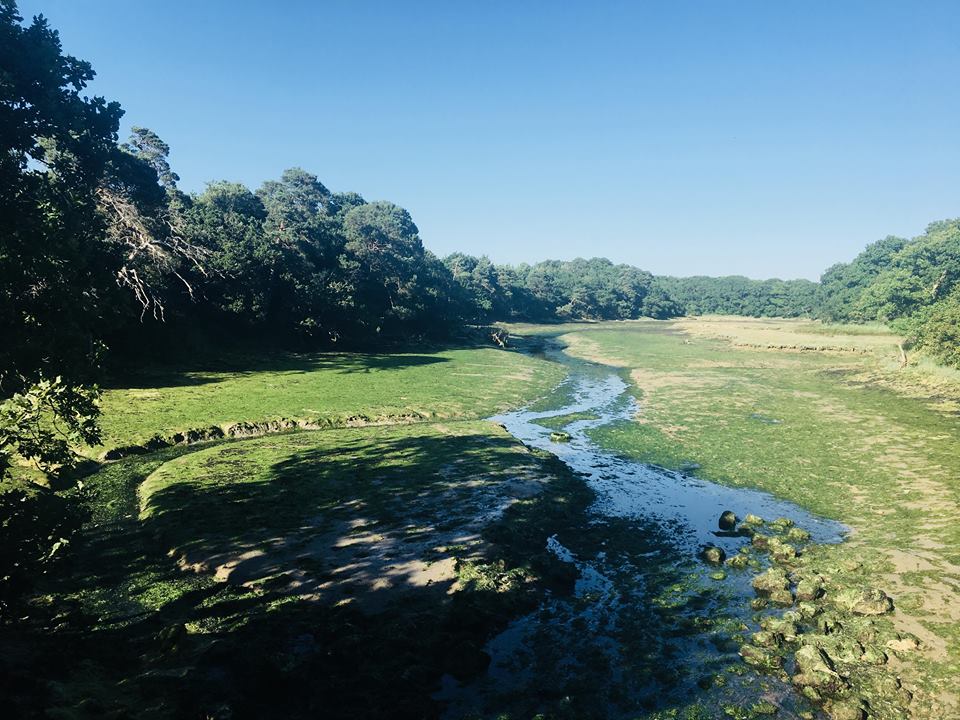 Another shot from our adventure.
Wire-Wool Events
Bear with me while I chuck a few words and phrases at you: feminism; gender; sexuality; women's history; the Suffragettes.  If I have piqued your interest, then Wire-Wool Events are definitely for you! They're something that I myself have only just become acquainted with recently, and I wish I'd been made aware of far earlier.
Wire-Wool Events bring speakers, authors and thinkers to Southampton and Winchester, hosting events and talks that seek to educate, engage, and enrich the interests of local people. Past events have been held all over the quaint city that is Winchester, and even our very own, and beloved, October Books down at Portswood High Street. I recently booked tickets for me and my friends for a talk all about the Suffragettes in September and tickets were – yes you guessed it – completely free! Obviously the trick is to book your tickets nice and early if an event interests you, to avoid disappointment, but Wire-Wool host a whole range of fantastic evenings and day events that tackle all kinds of issues surrounding gender politics. For example: surviving in Afghanistan and the war as a female – an event that is set to take place mid-September if you're interested.
Wire-Wool Events can be found on both Facebook and Twitter, so be sure to like or follow for updates on events throughout this summer and beyond.
Southampton Pride
Finally, for those of you still lurking around Southampton, why not celebrate the fantastic individuals of the LGBTQ+ community by going along to Southampton's very own Pride event on the 25th August at Guildhall Square? Southampton Pride is one of the fastest growing Pride events in the South, and it is set to be a wonderful day. You'll watch Southampton become a literal rainbow, and share in the joy of freedom and acceptance of these individuals and their allies. For more information about this event, it's absolutely worth checking out their website – especially if you're considering volunteering, rather than attending.
I was lucky enough to attend the Isle of Wight's Pride event on the 21st July; it was only the second year we've had this event on our little island, but we won the bid to officially host UK Pride this time. Celebrating something so important and seeing people so happy, while dancing away on a beach, is one of things I now look forward to each summer.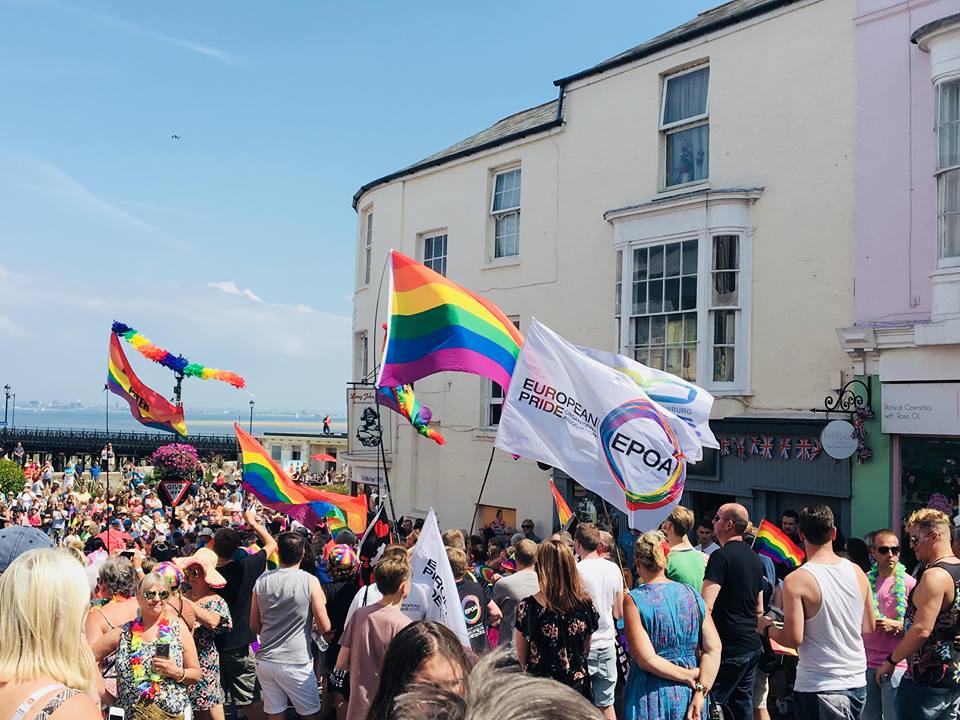 For all of you returning students, and those of you hoping to join us here at Southampton in September, I hope you're enjoying your summer holidays, and taking a well-earned break for yourself.
If you have any other money-saving ideas, reply to this post – I know I certainly need some things to stretch my money before the next loan instalment drops!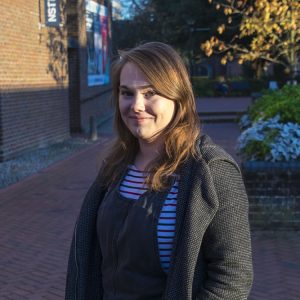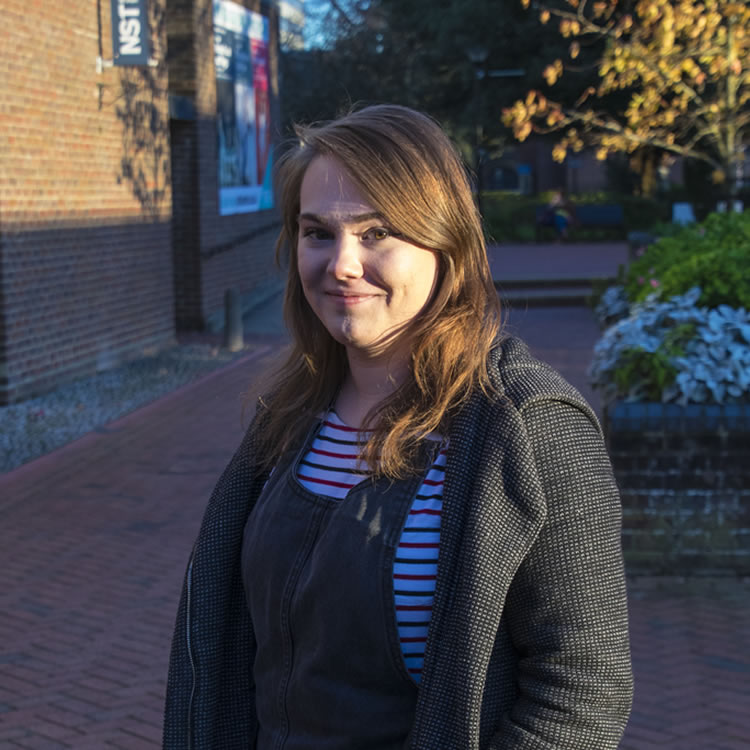 Emily