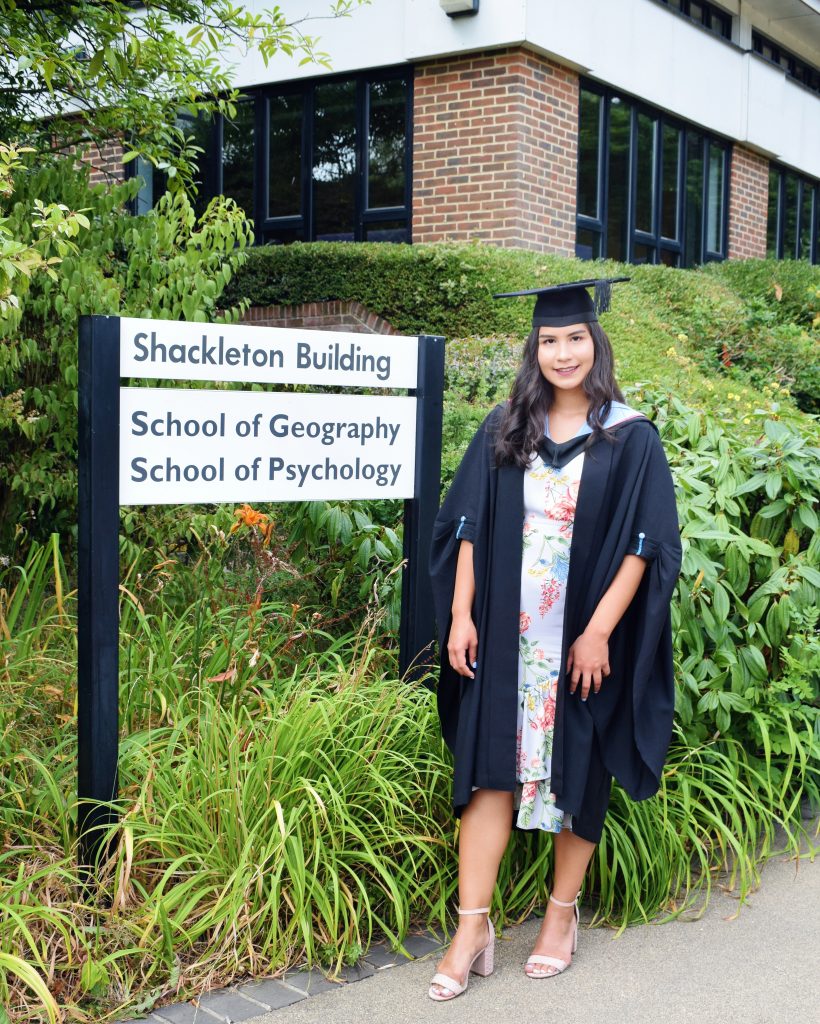 I graduated!
Dear Southampton University,
My first trip to you was one that was not amicable. I had just received (slightly) disappointing A-Level results, but had still managed to get onto your BA Geography course through clearing. My parents thought it would be helpful to drive me down to see your campus but, in truth, I was still a bit stung by rejection from my first-choice university.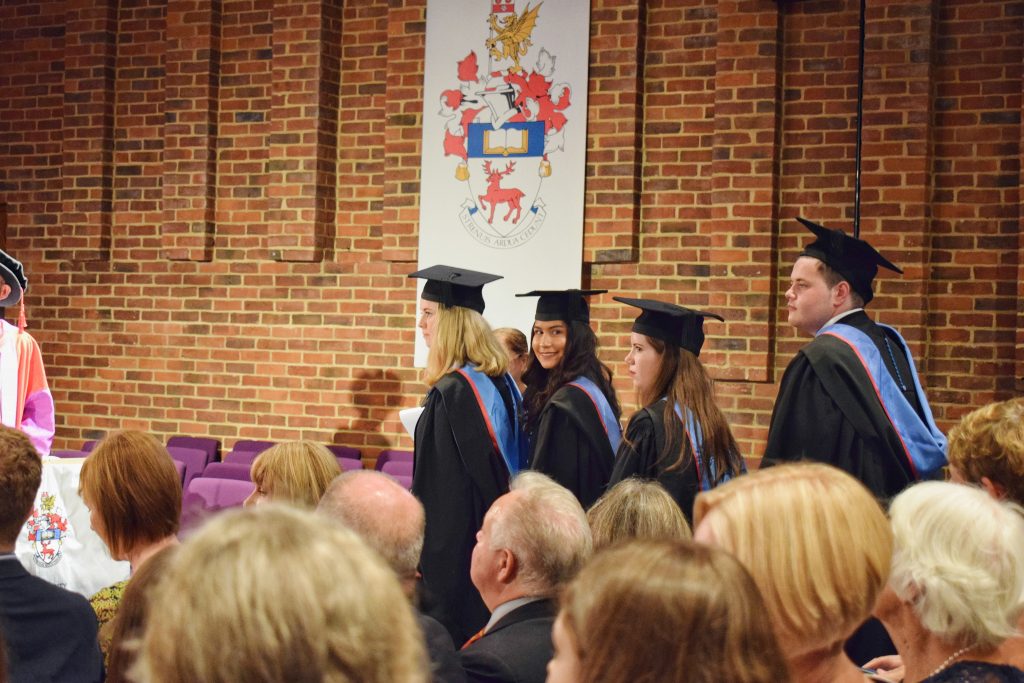 All smiles here – waiting for my name to be called out.
Nearly three years on and I find myself in your Turner Sims Concert Hall, about to walk across to the Vice Chancellor during my graduation ceremony. I'm proud of myself, proud of my work, and proud to belong to you. During my time here, you've given me countless opportunities: being able to study my favourite subject at depths I could never have imagined, interning in London at a charity, and studying abroad at the University of Adelaide are just some of the experiences you've given me. I've made friends, learnt life-long lessons and, most importantly, found belief in myself to succeed.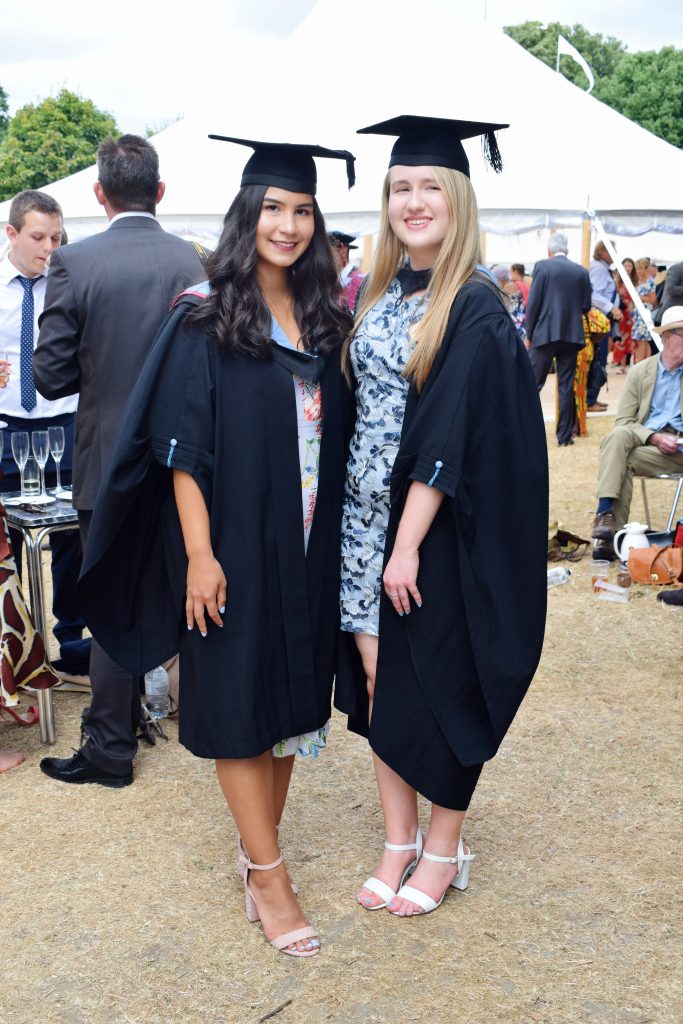 A friend for life.
Earlier this year, I had lunch with two members of staff in your Geography department, where we discussed my time at you. I was asked if I thought I had changed much since 2015, and I was convinced the answer was "no". Now? I'm not so sure. Perhaps it is unfair to say that you haven't changed me, when I have become so much more certain of myself.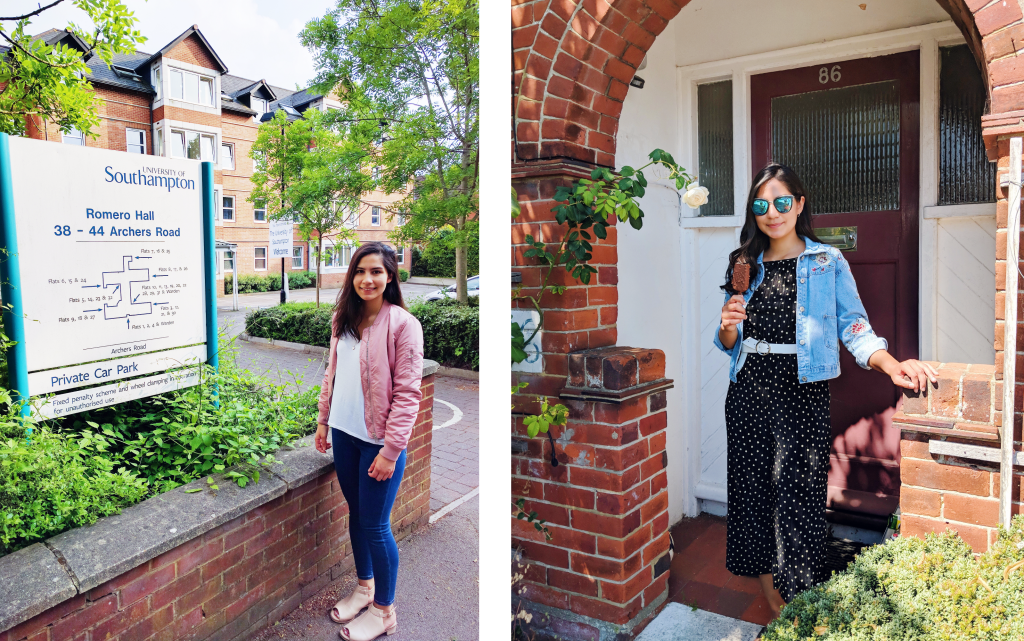 End of 1st year vs. end of third year. Spot the difference?
I made a promise during Freshers that I would prove myself wrong. The setback during my A-Levels was the driving force behind my determination. By the end of my first year, I had already surprised myself with what I could do, so it was just a matter of keeping that up during my time with you. Many days were spent on the third floor of your library, and many more at the desk in my room. Conversely, many nights were spent in some of Southampton's finest clubs (yes, including Jesters), where I truly adopted GeogSoc's "work hard, play hard" motto. I wouldn't change a thing.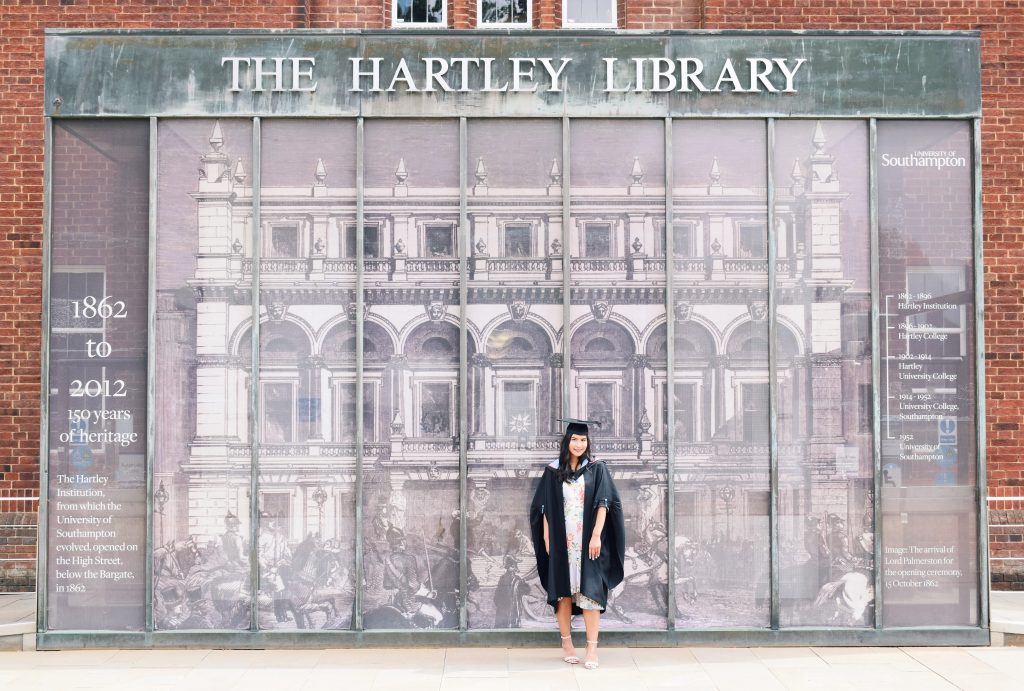 My second home.
At the end of it all, I can say one thing definitely has changed… My last trip to you is one that is amicable. Cheers for a great run!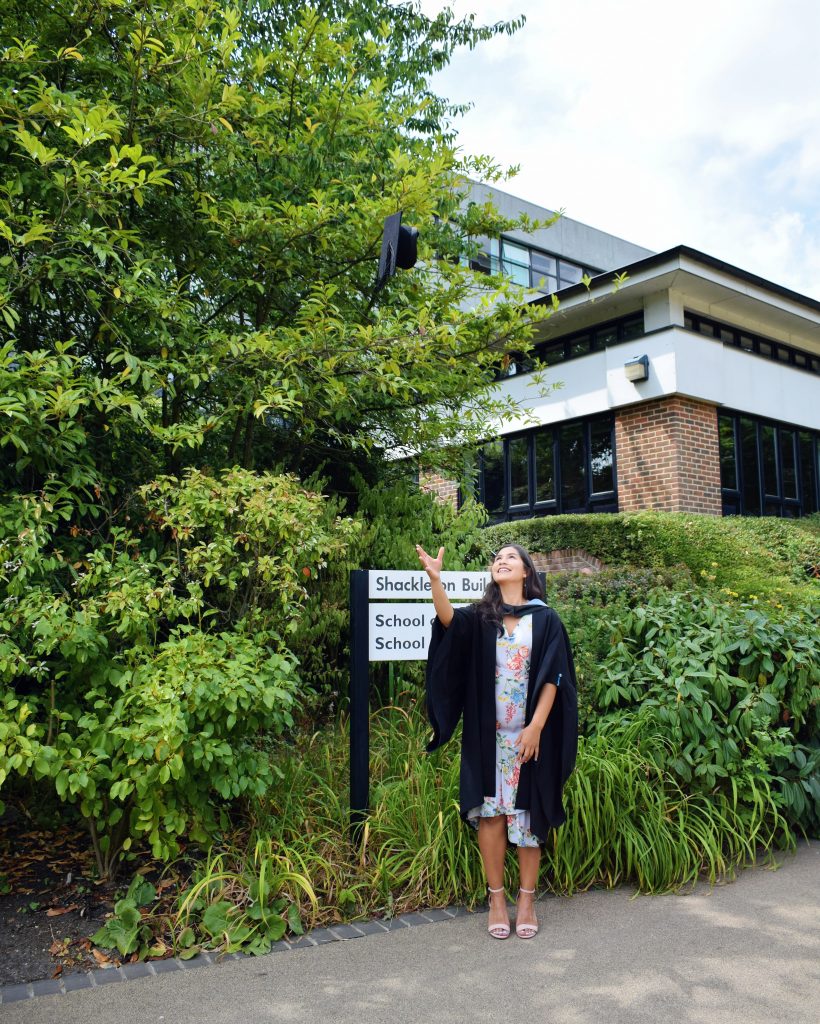 Graduating: hat throw or it didn't happen.
Best wishes,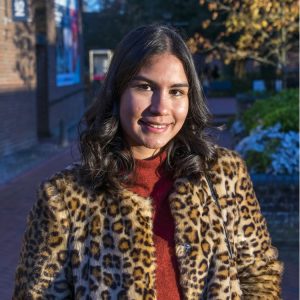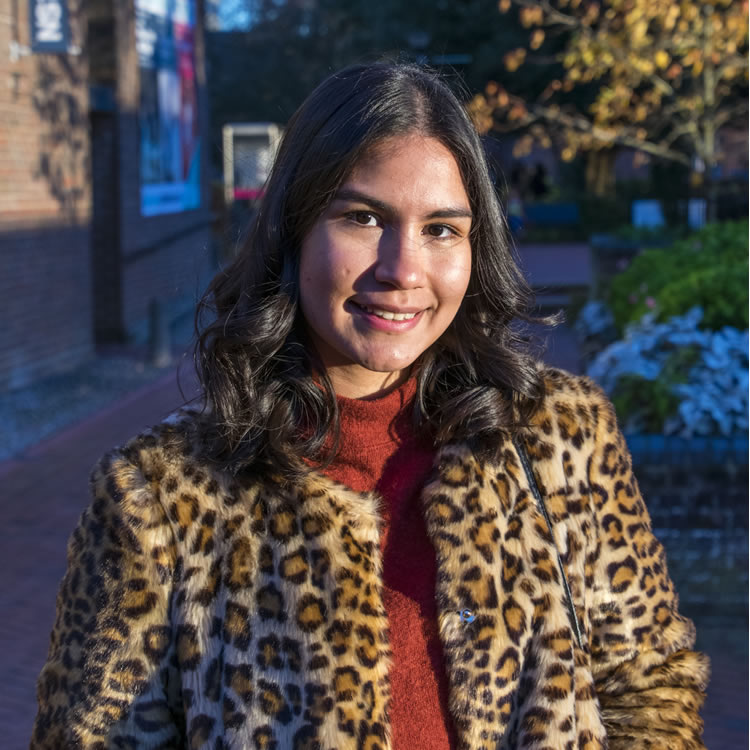 Sarah