What do you do when … It's July? Or August? You've got a bit of time to take a holiday from the PhD, but not a whole heap of it. You're tired, feeling a little uninspired to actually travel, but definitely in need of a break.
Sounds like time for a Staycation, no?
Destination Southampton
First things first: just because I'm spending a week in Southampton instead of a week away does not mean I'm going to do nothing at all! Oh no no no, I'm going to take this week to do all those things I'm usually too busy PhDing to find time to do.
Things like:
Visit the Hampshire Farmers' Market, first Saturday of each month;
Cycle around and discover new nooks and crannies of the city; and
Visit garden centres and buy more plants to fill the office (and my home).
Destination Isle of Wight
Day 2 and I've read my book, baked a cake, done my cycling, organised the plants, paid the bills, Skyped the family… Am I feeling restless? Errr, yes!
The Isle of Wight is perfect for a day or even just an afternoon trip from Southampton. For just £10 return as a foot passenger on the Red Jet, you can find yourself watching sailboats all afternoon, or hiring bikes and exploring the surrounding area at a leisurely pace.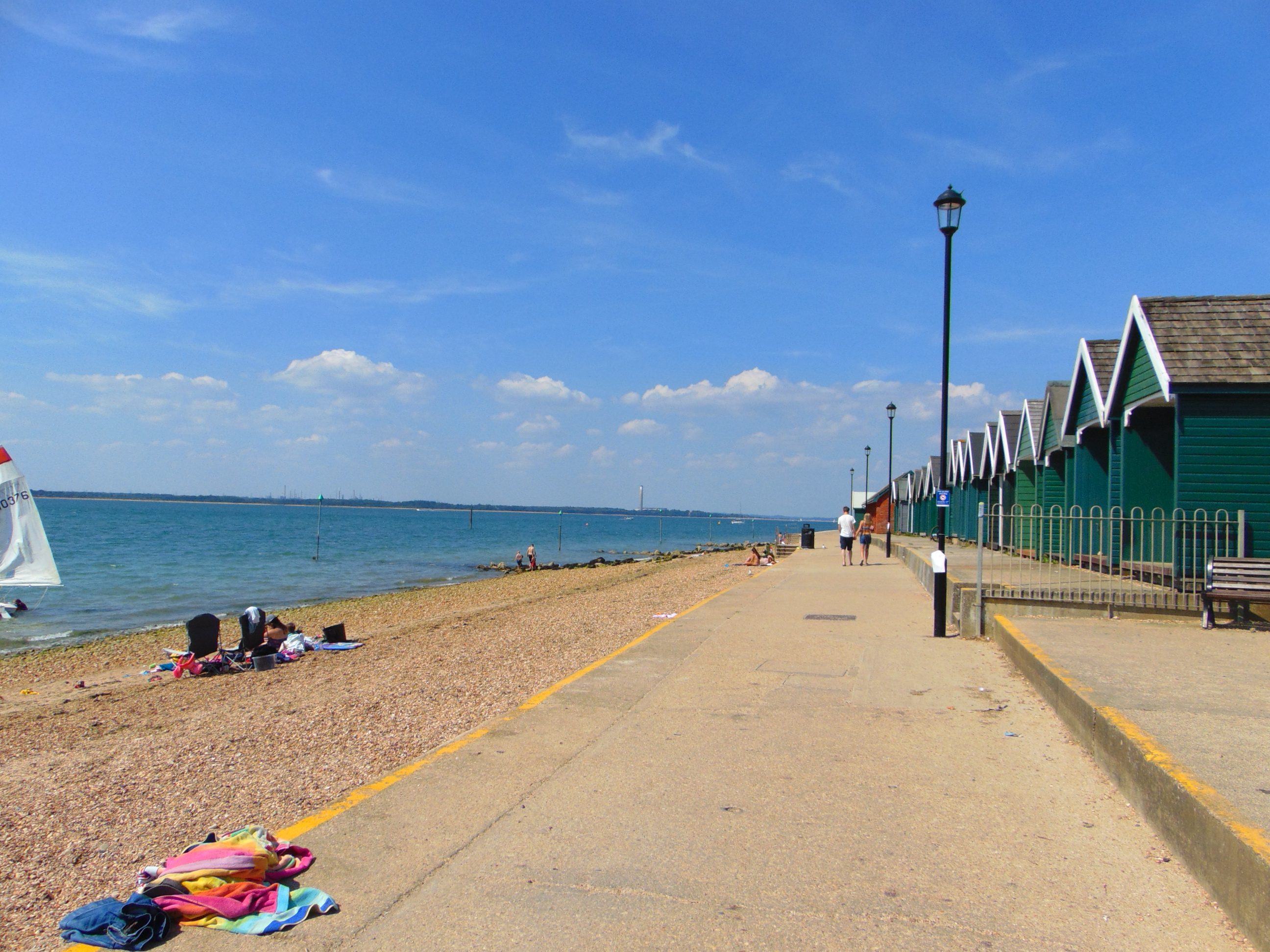 Walking along the seafront in Gurnard, Isle of Wight.
If you have a car to take across on the Red Funnel, you could explore even further afield, to the Donkey Sanctuary, or Sandown!
Destination New Forest
Day 4, a home day has passed, and it's time for more explorations. The New Forest is one of those destinations I can visit again and again and again and – I'll stop there, but suffice to say there's always a new walk to follow, a new trail to cycle, or a new season in which to revisit my favourite places in a new light.

And it isn't just forest and heath, there are coasts and rivers too.
Transport options include the train to Ashurst or Brockenhurst, various buses to the other towns, or if you're feeling energetic it's only an hour's cycle from the centre of Southampton. There's pubs aplenty, ice creams in every village (not to mention cream teas for wetter days, and did I mention wild HORSES, DONKEYS and COWS?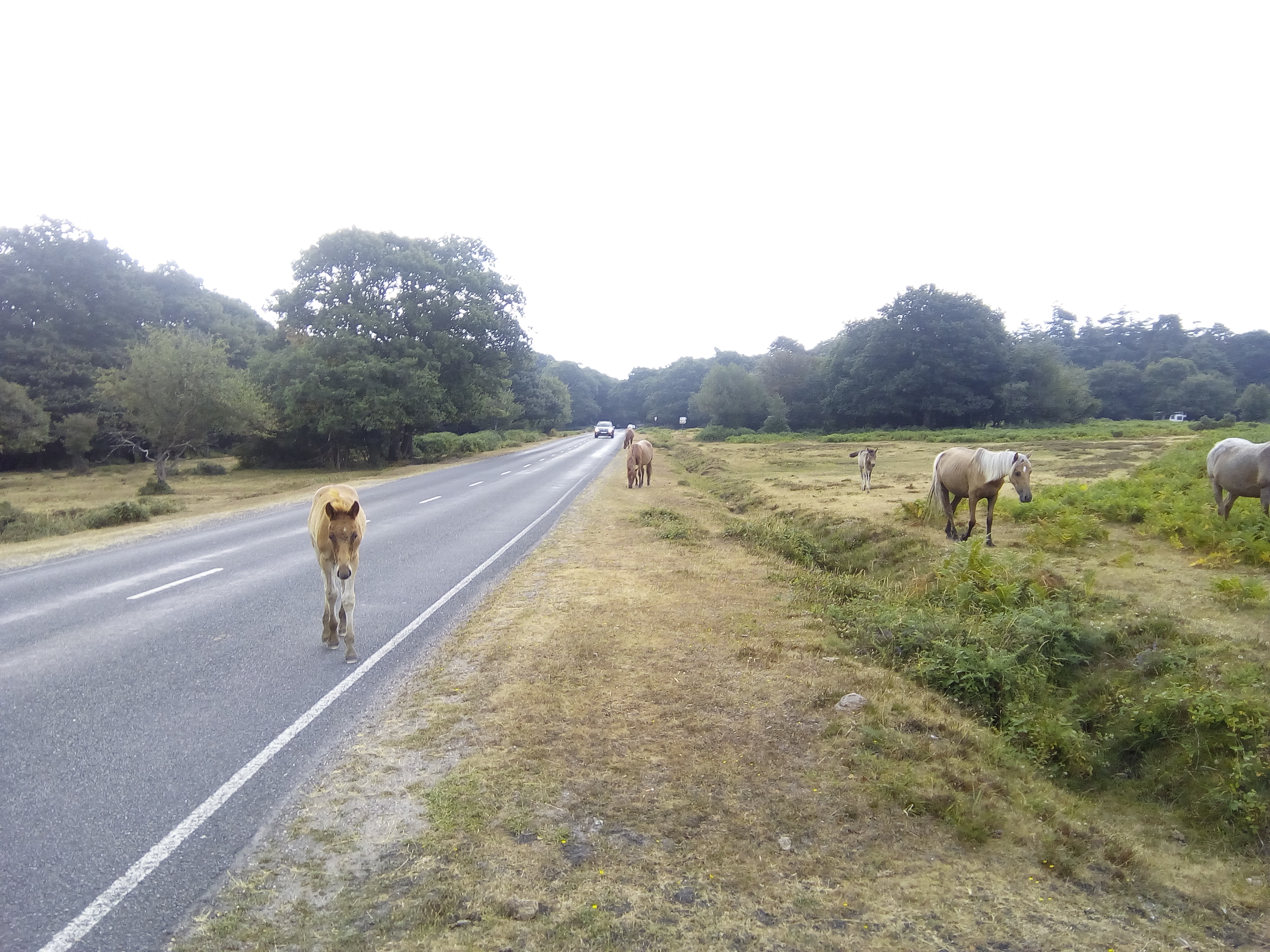 They're everywhere, and they always have right of way.
Destination Lymington
Day 6: again, one day at home has passed and I'm itching to get out. This time, it's the Lymington Lido I'm bound for. Catch a train from Southampton Central, transfer at Brockenhurst, and you'll find yourself stumbling out of the 2-coach South West train in just over 30 minutes.

Colours galore at Lymington Lido.
I'm no lido aficionado (this visit to Lymington was my first) but at £3 for an afternoon, it was well worth the visit. It's a salt water pool with a rock floor, there's deck chairs, ice cream and chips, and seagulls (to chase the chips). For a few extra pounds you can go wild on all their inflatables too!
Destination Home
So the Staycation turned more into an "explore the local area" vacation, but isn't that the best kind? It definitely made me appreciate how much there is to do within 60 minutes of Southampton.
When you find yourself with a bit of time on your hands but no energy, motivation, or perhaps money to travel – what do you like to do?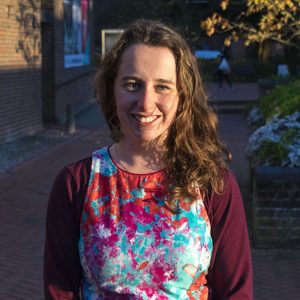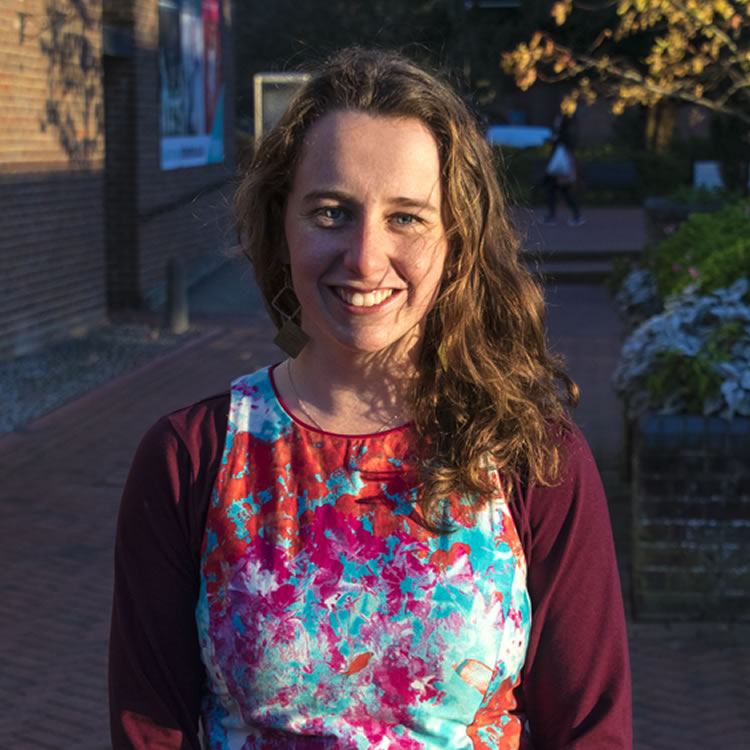 Sien