As a PhD student I don't follow classes, I don't have assignments, and I don't have exams. Yet somehow the weeks fly by, I'm approaching the end of Year 2 of this three-year PhD, and every day I find myself busy with something new.
Instead, as PhD students we might be: reading, in the lab, travelling for our research or conferences, demonstrating or leading classes and seminars for undergraduate and postgraduate courses, writing papers, writing reports, presenting our research … and doing public engagement activities about our or the University's research.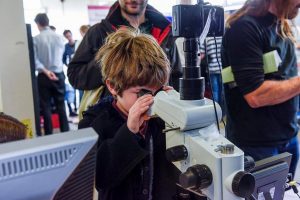 Southampton Science and Engineering Festival (SOTSEF): one and all come from near and far to enjoy our research with us at the University of Southampton on this annual day in March
(image used with permission of Public Engagement with Research unit).
Public Engagement with Research
Here at the University of Southampton we have so many opportunities to do public engagement that someone has even gone to the trouble of making a graph to present them all!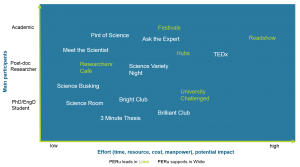 The spectrum of public engagement activities at the University of Southampton that the PERu team supports or leads (figure used with permission of Public Engagement with Research unit).
I would describe public engagement as the act of sharing one's research with people beyond the research team itself; this can be to get further data for the research, to inform others of what's going on, or to have a two-way dialogue with the public about the issue you research.
Although I only got involved with this as a PhD student, everyone – undergrads, Master's students, staff – is welcome to join in, whether running an event or attending a show.
My journey to public engagement
I first got involved with public engagement because I felt so fortunate to be getting paid to learn about and investigate coastal flooding that I wanted to give something back to the country in which I am studying.
Because I couldn't immediately find a coastal flooding group, I joined a Bioenergy one instead! With their team and the Roadshow, we visited local festivals in the area, including school-based ones like the Brighton Science Festival and bigger events like BBC Countryfile Live.
What do we do?
Well, we bring all sorts of science-based activities that are also informative about the bioenergy production chain. The sorting of "waste" according to size, magnetism, density. Testing the pH levels of our bioenergy system, and its smells!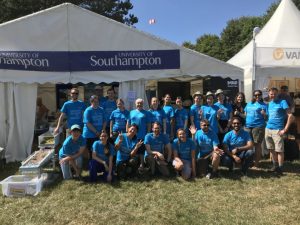 The University Roadshow meeting, teaching and learning from the crowds at BBC Countryfile Live, August 2018 (image used with permission of Public Engagement with Research unit).
I started craving the urge to talk about my own research. So I signed up to do Meet the Scientist sessions at the LifeLab at the Hospital. There, I was given 10 minute slots with around 10 secondary school students, to talk not only about my research, but about the lifestyle of a PhD student too.
Create your own
It wasn't enough.
I'm clearly greedy. Not only did I want to talk about my research, I wanted to talk about coastal flooding with other coastal researchers.
With thanks to grants from PERu as well as the Doctoral College, friends and I were able to set up our own public engagement group. Now we can visit festivals with a flood tank (a tank full of water … that floods!), a set of coastal heritage games, and displays that talk about microplastics at the coast and human management of the coast.
Was it hard to get all of this organised? Ugh, YES. Was it worth it? Well, this year we visited Countryfile Live in Oxfordshire with our coastal group, the Beach Hut Brigade, and the resounding answer from everyone was: absolutely yes.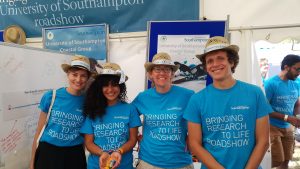 Kiki, Salma, Tabitha, and Flo: four Beach Hut Brigade members sharing their passion for coastal research at BBC Countryfile Live in August 2018.
Other public engagement opportunities
And that's only scraping the surface of what you could do with public engagement at the University of Southampton. I suggest you come on over and get going with whatever it is that you're passionate about!
What do you think of all these public engagement opportunities? Would you like to know more about one of them? Which one would you join?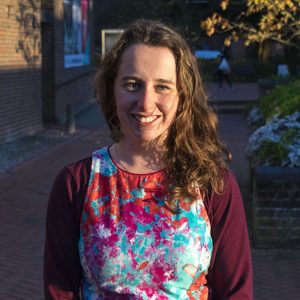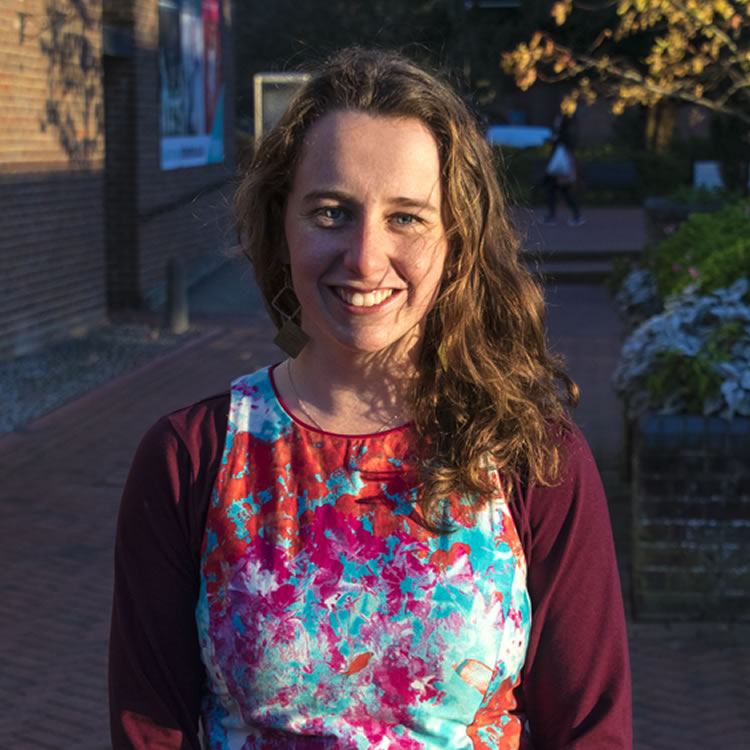 Sien