October – so close I can smell the falling brown, yellow, and red leaves. Feel the rain on my head when I cycle to university. Feel the chill of October winds pass through the summer jacket I stupidly chose to wear to work today.
The end of September, the beginning of October: that's the end of a year for PhD students, and the beginning for many incoming undergraduate and postgraduate students.
I've just come back from a late summer's break (Lake District – I highly recommend). There's been plenty of time for reflection, and for looking ahead – here's some of my conclusions.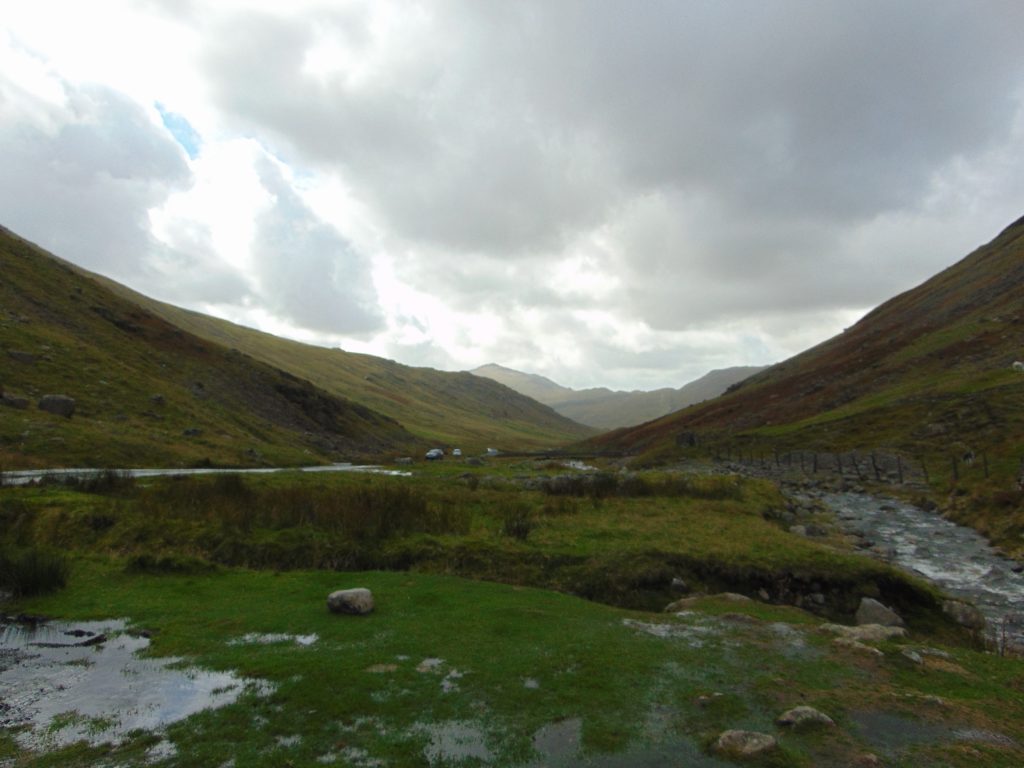 Looking for a place to reflect and get away from it all, but in England?
I heartily recommend the Lake District! A word of warning:
it's about as far away from Southampton as you can get in England.
What's changing (and scaring me a little)
Friends are leaving. Office buddies. PhD friends. Undergraduate chums. People I've met in Southampton. It's such an exciting time for these people – moving on to new jobs, or first jobs, to new places and new friends, maybe wrapping up this significant stage of their life that was a PhD, maybe heading into their next academic position.
In their place, there's new people, inspired people, people with stories, who are arriving. And I'm so excited.
But as the days grow shorter and my PGR Tracker* status ticks over from 24 months to 25 months, I grind my teeth a little, hunch over my shoulders, and feel third year – complete with new people and new challenges – kicking in.


PGRtracker – the website that decides your future PhD fate (in terms of deadlines at least).
*PGR Tracker: yes, it's the basically the same as a fitness tracker: it follows you everywhere and definitely underestimates the steps you've walked, whilst overestimating how much work you still need to put in.
So why am I nervous?
It's getting real. Year 1 and 2 are about finding your project, that niche that is going to be exclusively your academic territory. But now, it's third year, and I know what bit of English coastal flood risk management (mouthful!) I want to focus on, I know the literature (not back to front, but maybe one-way at least?), and I've even got data – DATA!
So it's getting real. There's 12 months left and then I'm meant to have that thing. The wad of paper. The book. The Thesis. And hand it in.
I've got data. I've got literature. I've got the teeny tiniest bit of confidence in my discipline. But am I ready to write and submit a polished academic gemstone of a thesis?
Err. I'll pass on that question.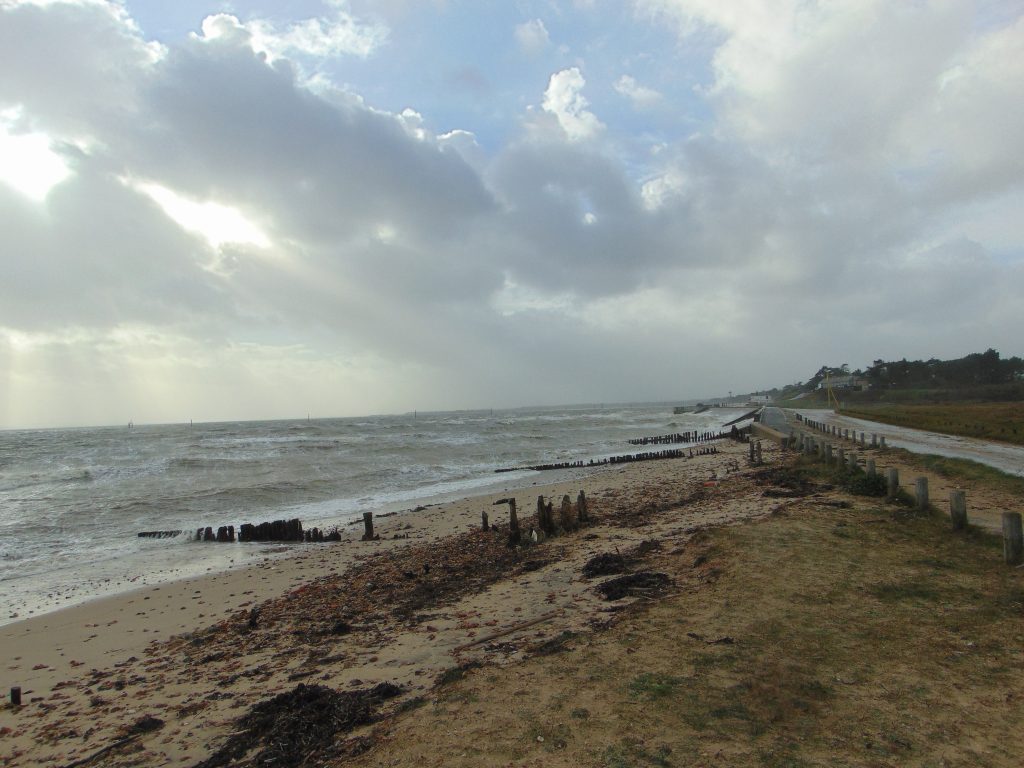 The autumn and winter storm season is fast approaching – I need all my data by the time they've passed!
No worries mate, she'll be right
I turn to my Australian soul to find a bit of tranquillity. Nerves – be quiet.
My supervisors are the same (well, sort of); my desk will stay the same (kind of); and there's my PhD routine that I've completely settled into by now (wait, what routine?!).
No, really.
Turning back to PGR Tracker: it's a system where you log your reports as you go along, as well as your trainings etc. And on the one hand, it's really annoying and doesn't give you anything in response for what you put in.
But on the other hand, PGR Tracker tells you it's all going to be OK: because as long as you submit your thesis before/at/around/after 36 months of PhD-worthy work . . . a PhD pops back out.
I think?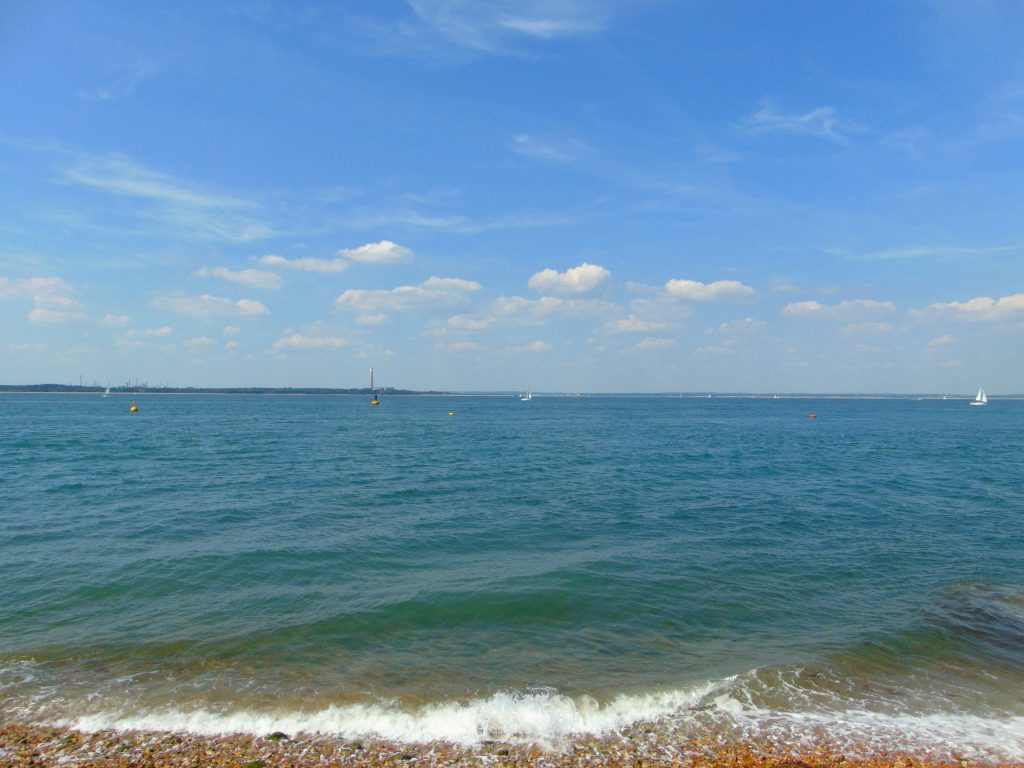 Goodbye PhD stress. It's the south coast and we still have days like this and I will enjoy them!
(and work on my PhD too)
(or at least try)
What are you nervous about for coming to Southampton, and what is it that really excites you about starting a postgraduate course here?