At first sight, Southampton can seem a bit bleak. Especially if you catch it on one of those days where the sky is grey, and only grey.
But the city and its people will quickly quench that idea for you. One way in which I found myself charmed, captivated and enjoying Southampton more was by engaging in its history.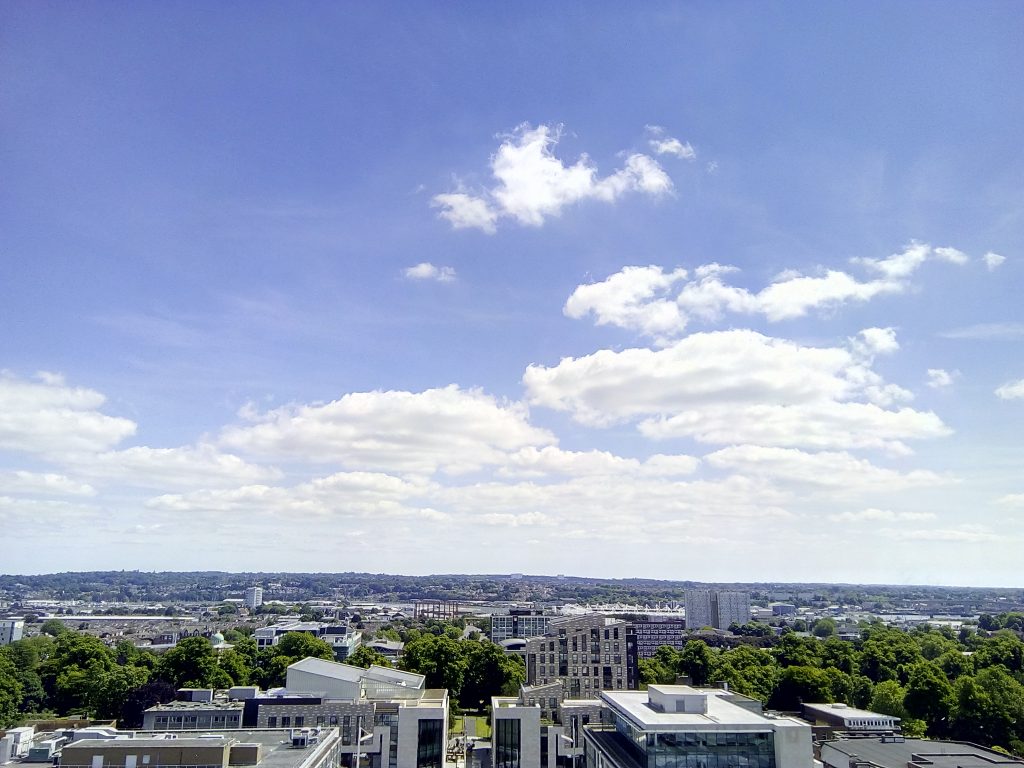 Southampton can be a bit overcast: but not on glorious days like these!
All aboard for the whistle-stop seaside tour of Southampton history gems:
1. SeaCity museum
Confession: I still need to make my way into the main museum!
But I've heard only good things about the permanent Titanic exhibit, and a former housemate even volunteers for the tours at this city-centre museum. I'd recommend it as a place to visit with friends, family, or kids.
I may not have quite made it to the permanent exhibits, but that's only because (a) I was instead led astray by a temporary exhibition on the Cruise Liners that have set off from Southampton Port for years and b) –
The Clock Tower Tour.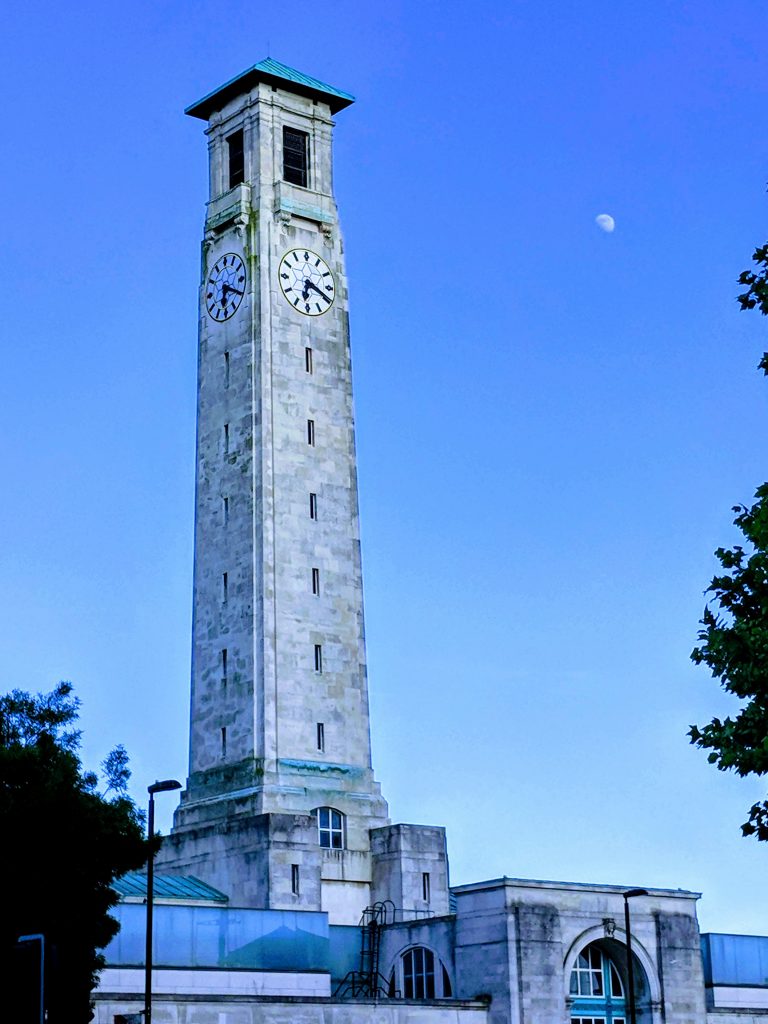 She's a beaut.
2. The Tours
I have this habit of spending my first months in a new place (e.g. Southampton) exploring, cycling and running new paths every week, visiting new bars, new cafés, new shops … And then it stops, and I settle into routines, and barely stray beyond those places I know best. Sound familiar?
When I was still in the exploratory phase, I signed up for both the Clock Tower Tour, and the Vaults Tour.
The clock tower is visible from anywhere in the city centre, forming part of the Civic Centre buildings. The views from the top are spectacular, as the centre is already at the top of a hill, so adding an extra 200 steps means you can see the cruise liners, the docks, and the New Forest.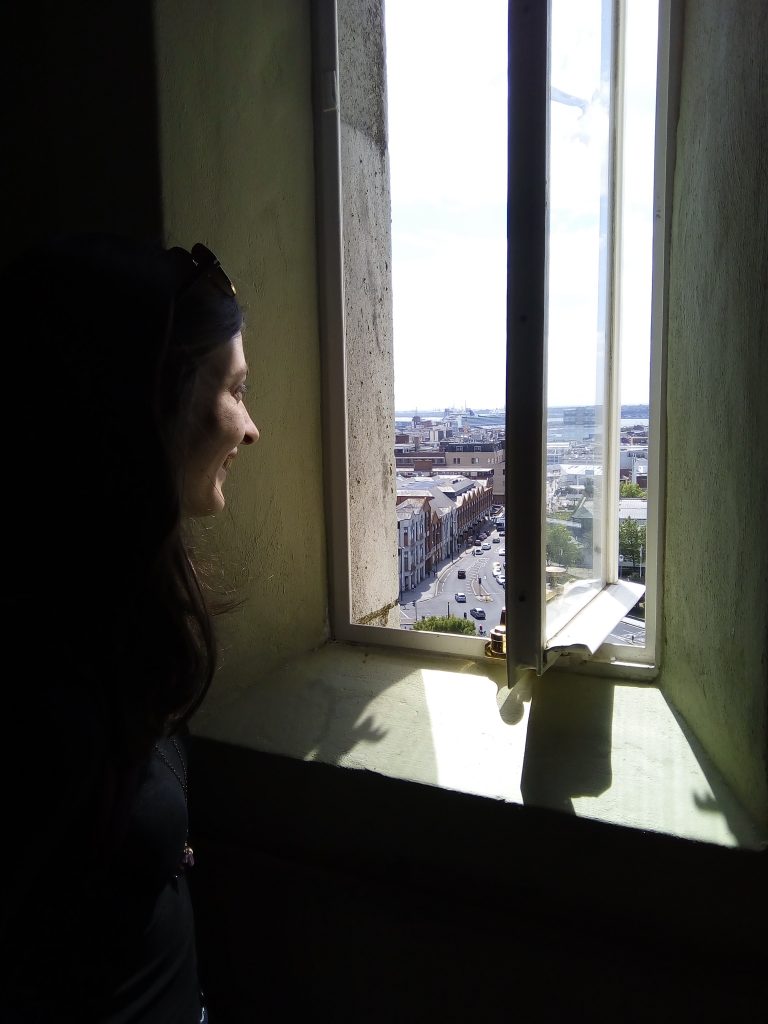 Kate, a fellow PhD student, enjoys a stunning view of Southampton.
The Vaults tour, my pal Alex and I engaged upon. I'm not sure what we were expecting, but it wasn't the wine voyage that we ended up on! That's not to say we were drinking wine, but as I'm sure any historian would have realised much sooner than us (or anyone who bothered reading the more detailed description of the tour) – the vaults is where the earlier inhabitants of Southampton kept the wine that was arriving on the ships! Nevertheless, it was an excellent morning of discovering hidden corners in the city centre that we'd previously never noticed.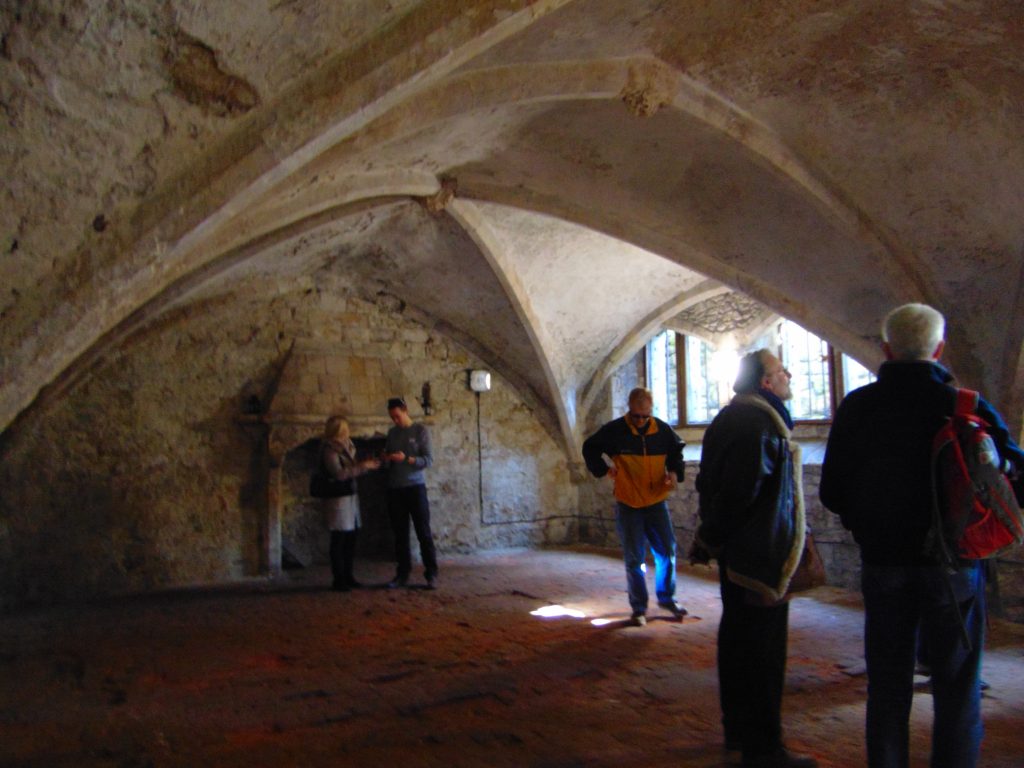 The Vaults tour – not as dark as you might expect.
3. Do it yourself history tour
Not a fan of museums (SeaCity, Southampton City Art Gallery) or pre-set tours (Clock Tower, Vaults, Tudor House, old Police Station)? Not to fear!
Pick up a brochure (or save paper and download it), and take yourself on the Jane Austen Heritage Trail (what wait, Jane in Southampton? Yes!). Or wander down toward St Mary's and visit Cobwebs, for all our Southampton memorabilia. Walk the walls.
My one tip, then?
If you're anything like me, your 'exploratory phase' may only last a few months (before you get too busy with societies, studying, or just set in your ways): make the most of them.
What are you hoping to learn about Southampton, and where do you think you'll go to find it?