I'm working from home. The cats are curled up on their rocking chair together, rain pelts against the window. November winds thrash the trees around outside. How fortunate I didn't have to commute today.
Eeps! 12.00 already? I grab a speedy lunch, curse a bit as I try to get my "easy to attach" mudguards on.
And then I head out into the pouring rain to ride.
Because I'm cycle crazy for SURC.
Hi! It's me, now in year 3
It's time to reintroduce myself. Welcome to Life at Southampton: I'm Sien and I am cycle-crazy!
If there are any regular readers out there, I bet you probably spotted it before I did. I've already written about getting a bike, keeping your bike, and seem to refer to a recent bike ride at least every second blog (commuting, vacationing, …) .
But hey – I'm in my third year at the University of Southampton and I've found yet another awesome gang of undergrads, postgrads (students of pretty much all ages) who share a passion.
This time:
Cycling.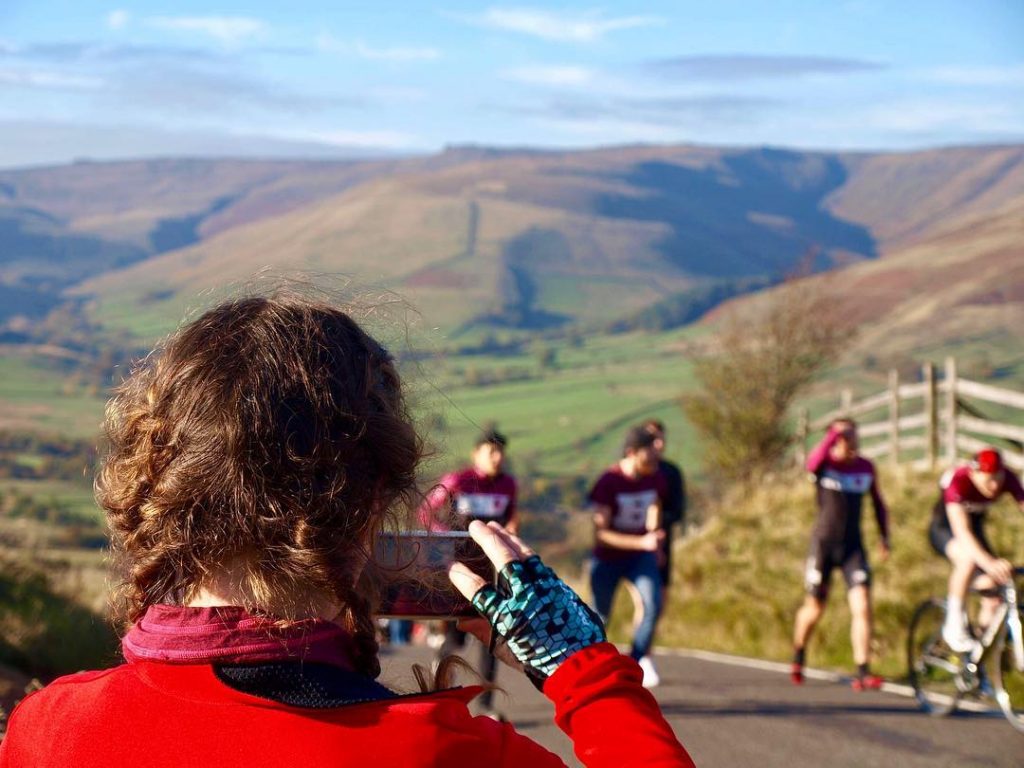 Photographing a hill climb is a much more relaxing hobby than taking part in one…
(Photo by Henry Salmon)
SURC for me
Confession.
I've been finding my PhD extremely tough over the last months. Nothing abnormal for a PhD. It's been a struggle to get data, it's been going more slowly than I expected, and I tried putting in longer hours but that just left me exhausted and stressed.
Cycling hasn't been the magic potion that made the troubles go away. But with the Southampton University Road Cycling club, I'm finding new friends (to replace the PhD buddies who have finished up, *yay*, and left, *sad face*) and a hobby that gives me energy instead of feeling like an obligation … So although it's no magic potion, it has helped immensely.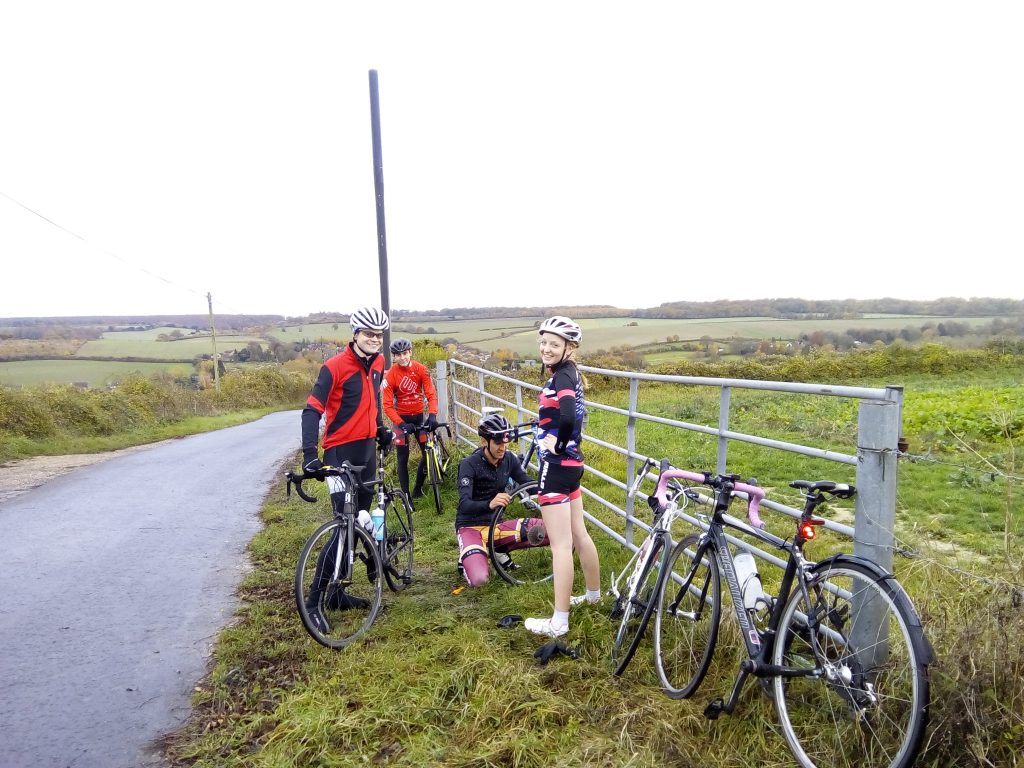 Knowing there are people out there as crazy as me has helped settle PhD stress, and generate more energy for everything!
SURC for others
And that's the awesome thing about university environments, right? As a recent post on recycling on the website points out, the University is the size of a small town. That means it's also an incredible hub of different people, with different interests, different backgrounds, and different passions.
I enjoyed being part of a choir in my first year, I almost made it all the way through the Lifelong Learning evening classes in Spanish in second year, and now in third year I've been fortunate enough to find yet another new interest. How awesome is THAT?!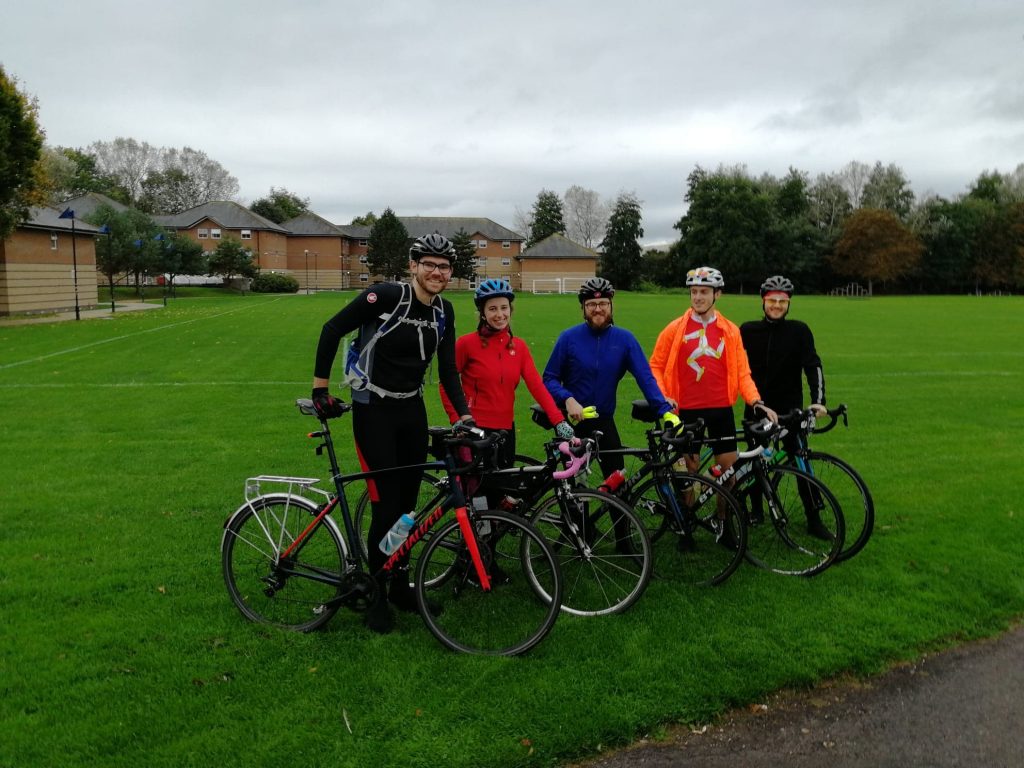 You don't have to join a club/society to follow your passions – here's me riding a Sportive in the South Downs with friends (i.e. not a club).
Passions and postgraduate studies
Doing a PhD or Master's degree isn't just a question of being interested in the subject – even if a lot of your time will be taken up with that topic for a year, two years, three years, maybe more. It can also be a lifestyle choice – you're choosing your chief occupation and location for potentially quite a few years.
For me, I chose to do a PhD not only because I was intrigued to study how coastal flood risk can be better managed in UK, but also because I realised after 4 years of university that, actually, I really enjoy the opportunities that universities offer.
Southampton has not let me down. Whether you discover your passion in your first year here or your last, take advantage of the amazing societies, clubs and opportunities to connect with others who share your craziness.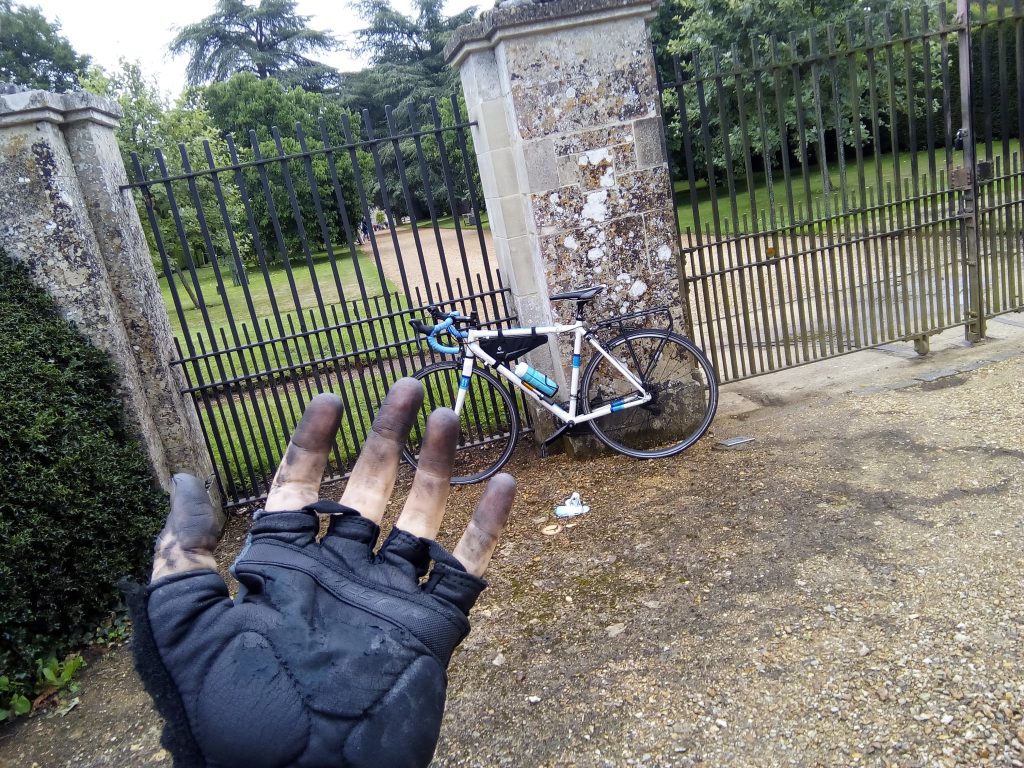 Just don't forget to practise fixing your bike before you set off…
Studies aside, what's your passion?