The Christmas lights have been switched on. The family Christmas event has just passed. Undergraduate and postgraduate friends alike are hunkered down studying and writing papers.
You would therefore easily be forgiven for thinking the festive season has come to an end at the University of Southampton.
Yuck, winter!
I don't mind a frosty field on a misty morning. I love snow and how it transforms even the blandest street into a winter wonderland, but it's going to take much more for me to ever say I "like" winter.
Southampton is (surprise!) in the south of the UK. This offers the comforting thought that it's probably a few degrees warmer here than, say, Edinburgh.
But that comforting thought is not enough to warm my cold feet when I'm running through freezing puddles on a rainy afternoon on campus.
And OK, if you choose a university further north, you'll have even less light, but right now it feels like there is no daylight. Ever. I get up in the dark. I go to the office in the dark. And by the time I'm heading home? Pitch black.
Oh and the wealth of trees that Southampton boasts? All bare. No leaves. Anywhere.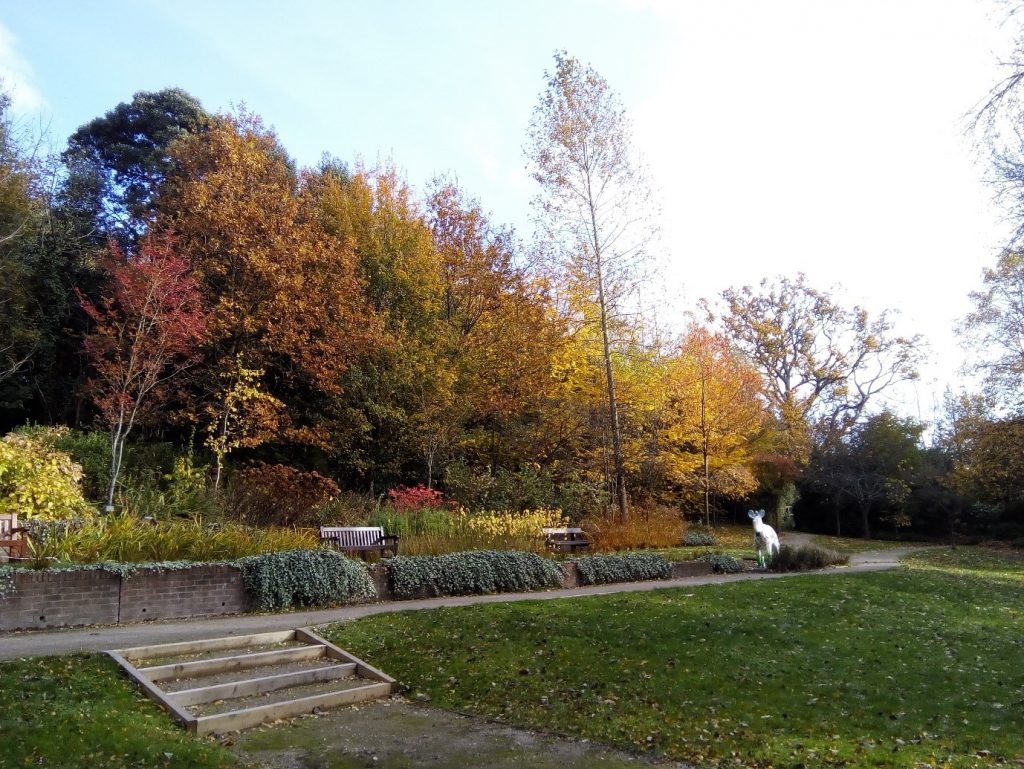 Autumn (pictured here) is gorgeous. This view without trees – I'm not as much of a fan!
Yay! It's still Southampton!
I am a fan of Southampton. I like the people, the parks, the surrounding countryside, and the ease of travel to other towns and cities. And in winter, despite the rain, lack of leaves, and the enduring cold until March, even April… Southampton does alright in terms of offering some perks.
First – SNOW! I thought that by March it was time to start looking forward to spring. I couldn't be more wrong. This year, March turned out to be a VERY COLD month. It snowed not just once, but twice. Welcome to Southampton – be sure to pack a woolly hat.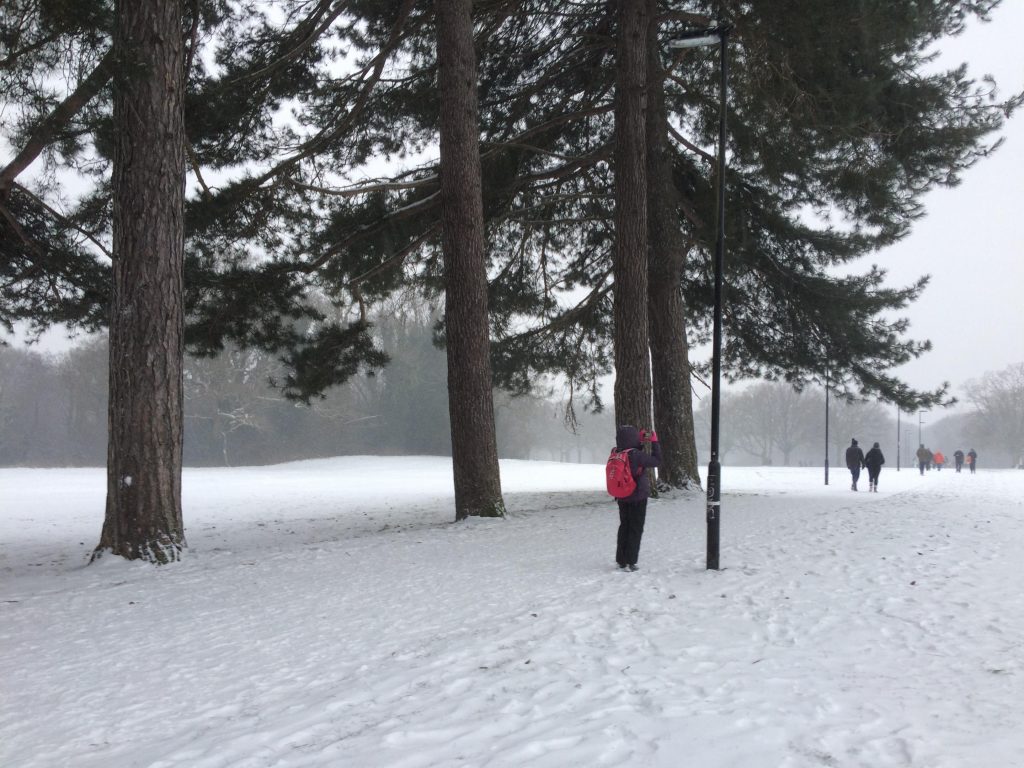 It was awesome to see Southampton in the snow this March.
Second – fairs! I'm a sucker for knick-knacks and all things cute and not-particularly-useful. So all these fairs, at Beaulieu, Southampton, Winchester, Campus itself, Salisbury… I can't resist.
Third – long evenings. OK, so that means no light and little chance for beach visits or evening outdoor sports. But there are lots of tasty, very tasty, alternatives: food it up in a pub or at home, have movie marathons (it gets dark at 4pm, that means it's acceptable to snuggle up and watch films, right?), find a friend with a fireplace, read those books that didn't get read in the summer, get crafty!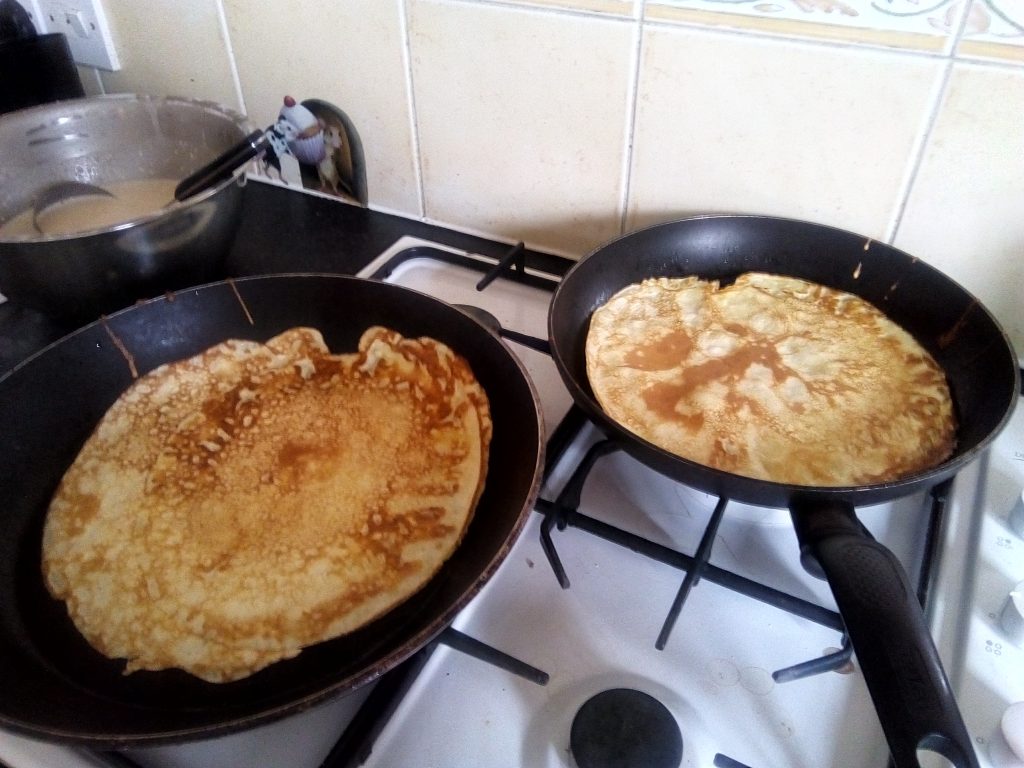 Winter time? Food time.
Fourth and finally – crisp, sunny days. They are too rare but, when they come, they are glorious. The sun is always low, perfect for dramatic photos. The visibility is high. The sky is blue. Take a day like this down by the port, on the Common, or out in the New Forest.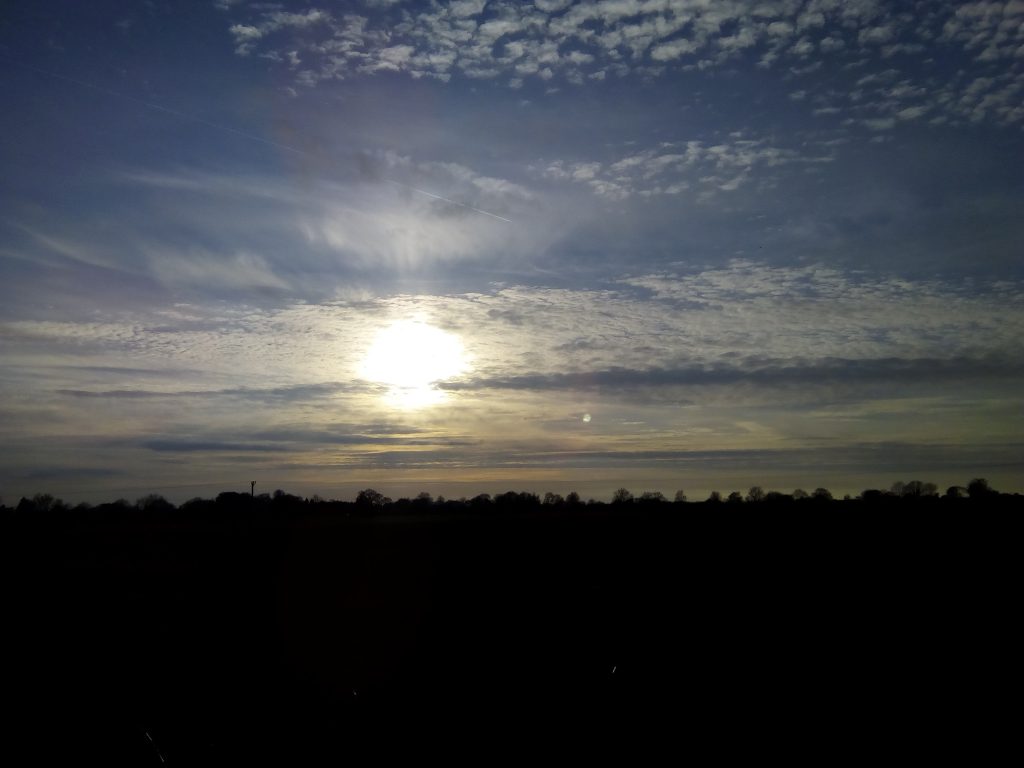 On a morning like this – get outside!
Conclusion?
Personally, I'm still not a fan of winter. Cold bike rides, too much time indoors, and on grey days the views are so, so bleak.
But hey, to its credit, Southampton does a pretty good job of making the grey days just a touch sunnier!