Remember the first day of school? Diving into a new social pool of people and a learning environment you're not familiar with?
Packing my bag back in 2016 – Monday 17th October to be precise – was a similar process. Not sure of what I'd be needing. Not sure what the average PhD day was going to look like.
Fast-forward 2.5 years and I know the "average" day is never quite the same as the day before, and every few months your pool of friends will probably be changing too.
That's obviously amazing, but it can also be a bit melancholy.
The Melancholy
I don't want to start on a blue note. Nonetheless, knowing that the moment to say goodbye to friends is on its way always makes me feel pre-nostalgic: nostalgic for a feeling, for a certain group of friends, before they've even left.
Yes, you start your PhD with some form of "cohort". And yes, a lot of them might finish around the same time of you. But in between starting and finishing, there's potential internships, suspensions, different funding timetables (3 years, 3.5 years, 4 years…). The odds of you all finishing, even in the same month, are pretty thin.
And then there's the friends in your research group, who may be a year ahead, or be finishing the year you begin. Or exchange students. Off they go to Edinburgh, to work full-time for Southern Water, or back to Spain.
And because it's not like exams, we're not all facing roughly the same deadlines around roughly the same time. Instead, I might be desperately writing my 18 month report while Amy has just submitted her thesis … well, sometimes people just drift away and leave, and you never quite get the moment to properly say goodbye.
Yeah, those aren't the best moment of the PhD process.

Even my cycling PhD buddies leave me … enjoying a last ride with Vagelis before he submitted his thesis.
 The Amazing
OK, OK, OK. Since I started on the blue note, I get to finish on the happier note. So some friends have drifted away – well, now I have more friends in more cities, to visit and to get a free bed while traveling, awesome!
And as one door closes, another opens.
It's always great to look around the PhD environment at Southampton and learn about everyone's diverse backgrounds, ambitious goals and dreams, widespread hobbies. With each new wave of students comes new ideas, new discussions, new energy, new discoveries of places you'd never have otherwise visited, and of course, new friends!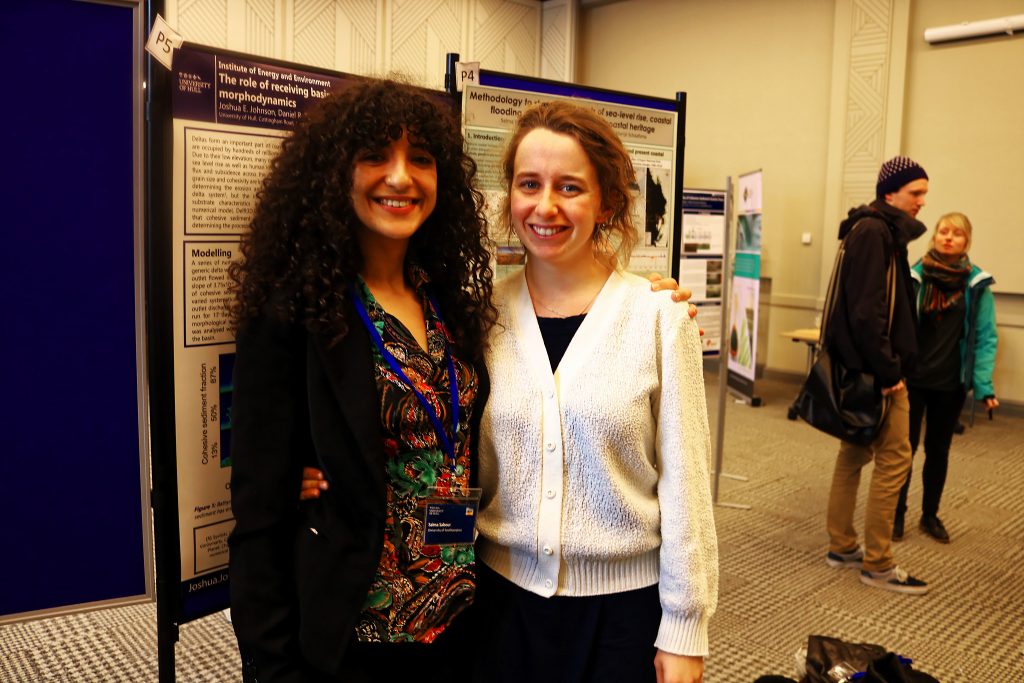 Attending conferences with people you know is the BEST.
Here's me with the lovely Salma, another PhD student in my research group, at a conference in Hull. (© Salma Sabour)
And, obviously, it's not just PhD students. Each year I've been here, I've been fortunate enough to be able to try out different societies, and meet different groups of incredible, talented and committed undergraduate and master's students – whether it's singing with Jazzmanix, a brief stint of ringing bells with the change ringers, or now, cycling with SURC.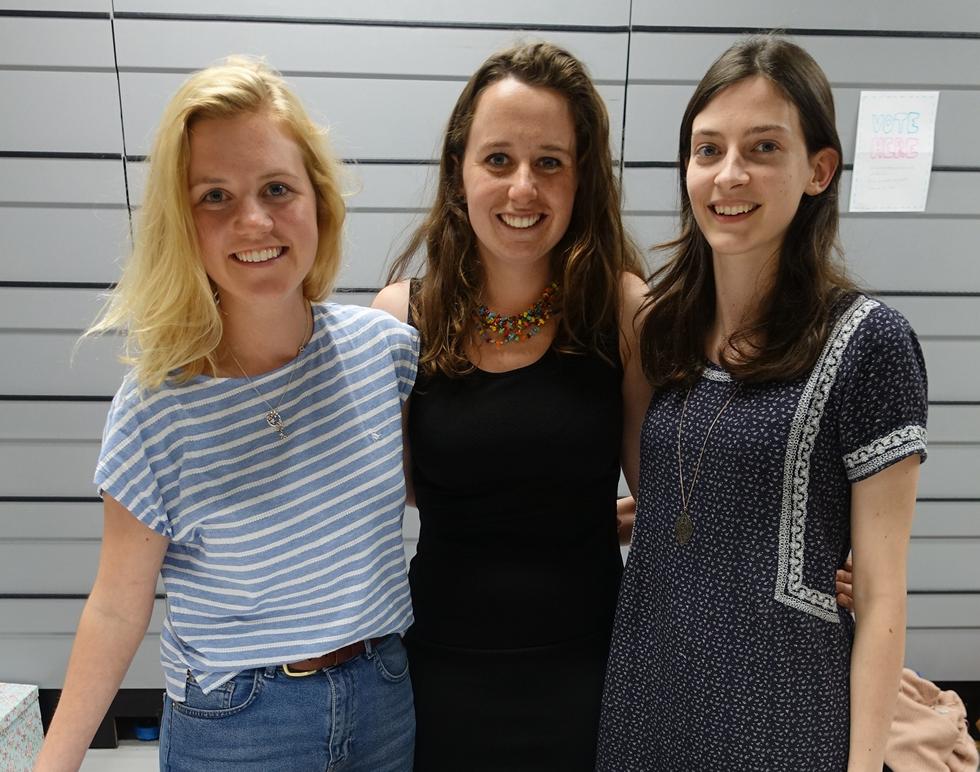 First year PhD students with time on our hands… Heather, Kate and I hosted the Bake Your PhD event at the Festival of Doctoral Research in 2017.
On again this year for the third time, May 2019! (© Doctoral College)
Make it your journey
As I mentioned, I can quite nostalgic about people leaving, and find it hard sometimes to catch them before they go! But wow is it inspiring to see friends finish up, hand in their thesis, be the star of their viva, and go on to achieve new dreams and hold new positions and explore other parts of the world.
What have I learned 2.5 years into my PhD? It really is a challenging and dynamic journey, unique to each PhD student.
What hopes and plans do you have to meet other PhD students at the University of Southampton, and beyond?!