At Christmas time, an international student goes home. At Easter time – it's travel time!
University closure versus University term holidays
While undergrads and masters students recently enjoyed an Easter vacation, PhD students are more likely to have just returned from their sensational 4 days of university closure and 2 days' weekend. Unless, of course, they took some sneaky extra days off the following week.
Not naming names.
(Please don't tell my supervisors*)
* Actually it's probably a good idea to keep your supervisors posted on your holiday dates. Better that than having an unexpected deadline while you're away!
Destination: UK
Being sustainable is easy, say many blogs and books. Errr, well I'm going to open up and confess that I FIND IT HARD. You can read more about my struggles to reduce my waste here, but my point is: when I have an annual flight to Australia that sucks up just about all of my carbon budget, I feel a bit limited when it comes to further travels.
Then I realised: maybe I should make the most of the 3 years in the UK and see everything English. Everything Welsh. Everything Scottish.
Turns out, even if the UK isn't Australia, it's still a sizeable chunk of island with many a train, car, foot and bike adventure to be had!


One of my first escapes from the PhD was to the other end of the UK – Edinburgh!
If you go, be sure to climb this hill (Arthur's Seat).
Travel tips – blasts from the past
Being a foreign student studying in the United Kingdom, I do find myself taking a lot of my leave days to return home. Easter, for some reason, has become my ideal travel moment.
Year 1 – Wales: train, steam train, bus and foot
Cardiff is one (sometimes two) trains from Southampton, and less than 3 hours away. Without getting on a plane, you can be in a different country in two and a half hours from Southampton. I find that rather impressive.
So impressive, in fact, that I convinced a Dutch friend studying in London to meet in Cardiff… and then continue on by train to Merthyr Tydfill.
OK, I know what you're thinking.
Merthyr what?
Merthyr where?
Well, it's on the edge of the Brecon Beacons, and hosts the Brecon Mountain Railway. Which – yep, you guessed it – we took to get further into the Brecon Beacons. We didn't have a map, nor a plan, so walked up one mountain, disappeared into the fog… and called it a day there.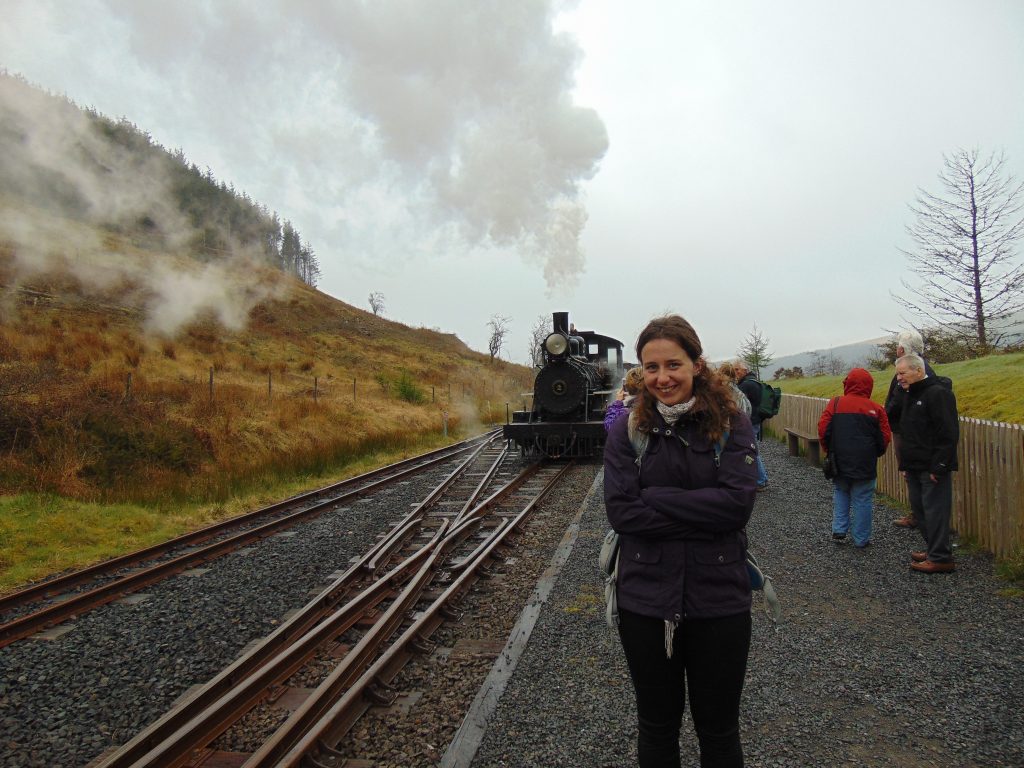 Don't walk up the Brecon Beacons: let the steam train do the work for you!
I heartily recommend traveling to remote parts of the UK by train. Maybe it limits options. Or maybe it will bring you to towns and places you'd otherwise never have stumbled across.
Year 2 – Purbeck: bike, ferry, and foot
OK quick confession: this was a spur-of-the-moment oh-my-goodness-it's-an-English-heatwave weekend holiday in July. But it's mega do-able for anyone starting out from Southampton!
If you're not a big cyclist, take the train to Bournemouth (30 minutes). From there, follow a National Cycle Network route and cycle signs to Sandbanks, give up a couple of pounds for the ferry fare, and you're in Purbeck!
Proceed with caution.
There are contour lines. There are hills.
Do what we didn't do, and check these before you choose your overnighting location!
And if it's summer: go swim.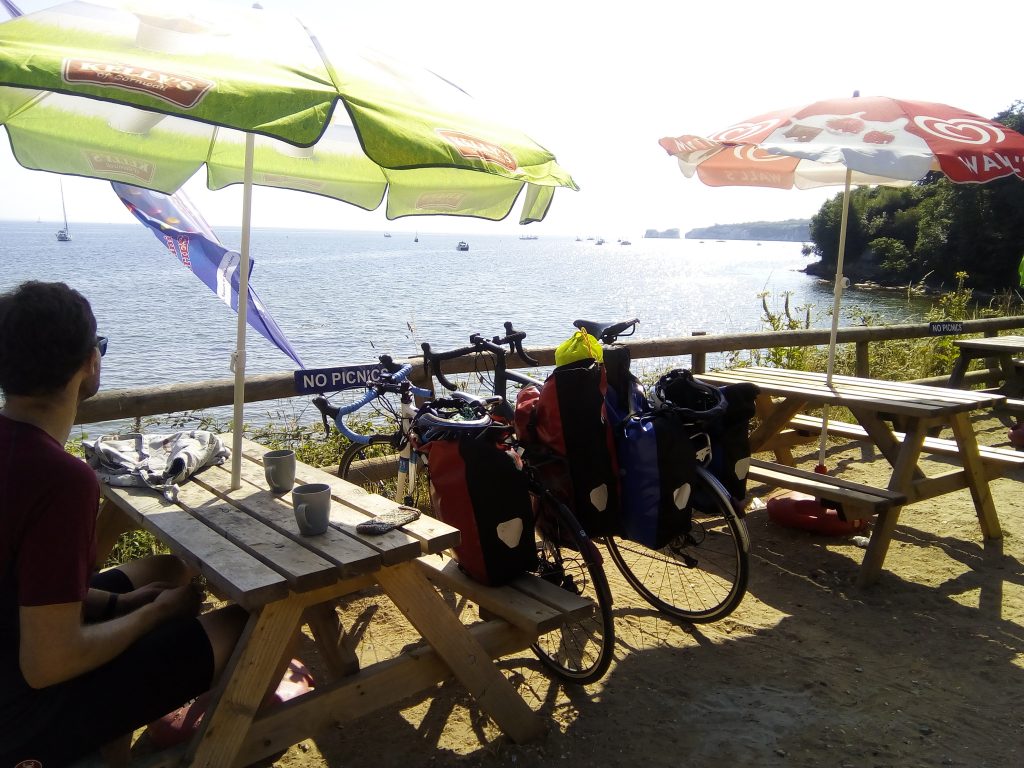 There's no need to carry this much stuff with you… unless you're camping.
Year 3 – Cornwall: car and foot
Not quite public transport, alas, but that was down to me wanting to bring pretty much everything I own with me – not for lack of public transport options. That said, by car or train or bus, I can't recommend Cornwall enough. It's full of coves, beaches, delicious cafes, second-hand shops, National Trust properties (beautiful country houses and gardens, and land protected for conservation), jewellery shops, outdoor activity centres and more.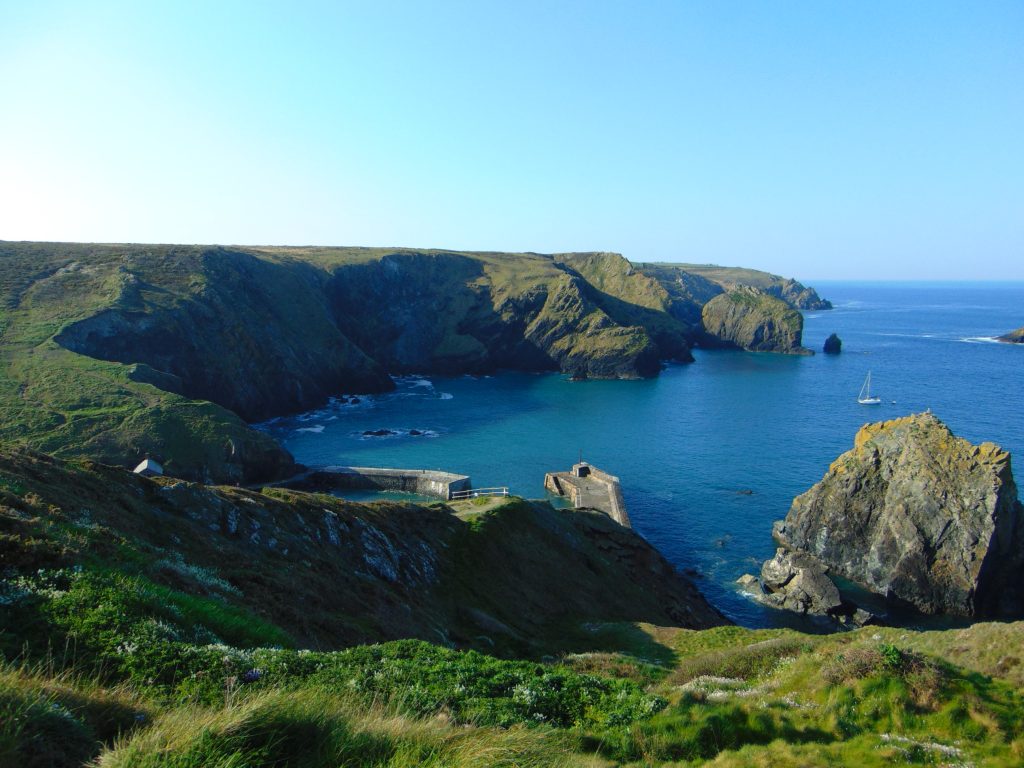 When someone tells you Cornwall is really, really pretty? BELIEVE THEM!
And if you choose carefully where you stay, all of the above may even be within walking distance.
Yep, loved it. Defs going back.
Over and out. I'm off on a holiday *cough cough* sorry: work.
Which vacation days will you be using to travel? Are you planning to see the UK or go a bit further abroad?