I am not the biggest sports watcher. I can't even blame it on not owning a TV, as there is so much sport available via other media these days. And I definitely can't blame it on an absence of sport in Southampton: because Southampton and surrounds has plenty of sport on offer!
For the viewers
Most postgraduate students commence their degrees sometime around the end of September – the perfect time to catch some home games of the Saints. I commuted past the stadium by bike many times before I finally made it to a match, but it's the perfect place to take visiting relatives for an English footballing experience!
If summer has come round and you still haven't found yourself at any sports events, why not visit the Ageas Bowl and watch cricket? This one's still on my bucket (crucket?) list…
Or if oceans are more your thing, there's shows and events in and around the Solent. Students from the NOCS may find themselves helping out at the biennial Ocean Business show, or maybe even showcasing their research at the Southampton International Boat Show! But if it's the sailing ACTION you're after, head over to the Isle of Wight for either the Round the Island Race in June/July, or Cowes Week in August. The Solent packed with boats is a memorable spectacle, for water sports lovers and others alike.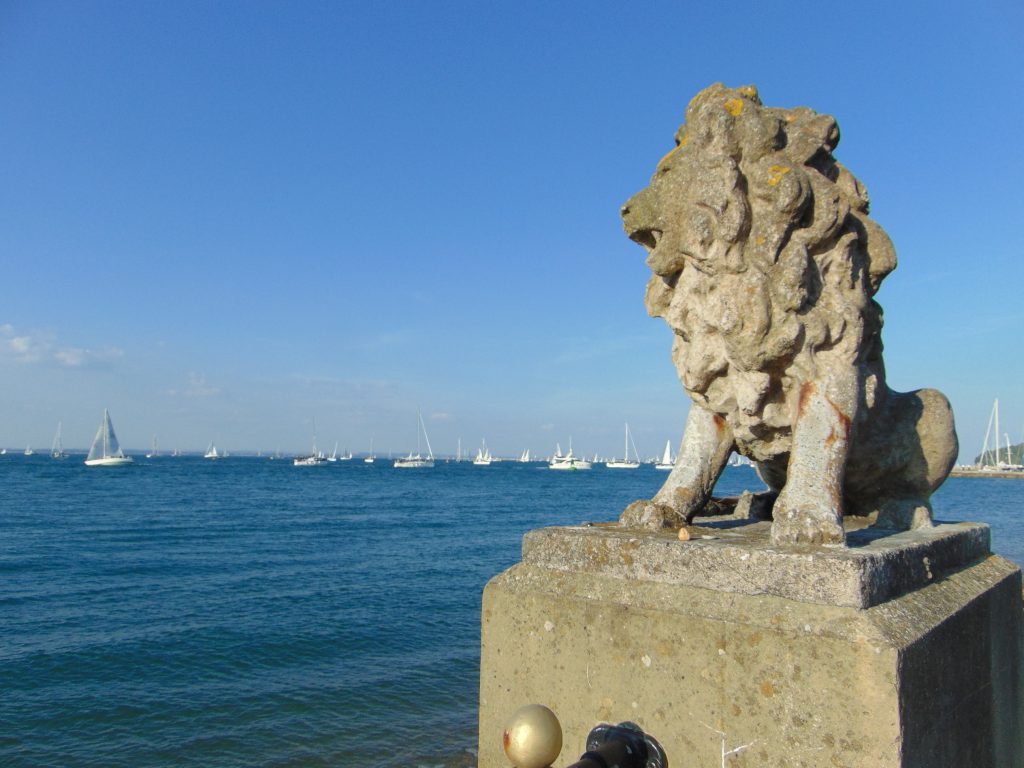 I got to the island a bit late to see the race, but not too late to see all the boats!
For the doers
Where to even begin?
Parkrun on the Common on a Saturday – a timed, weekly, free 5km run in Southampton's very own version of Central Park*? Or for the kids, a 2km Parkrun on a Sunday down in Riverside Park! Fancy an annual challenge, then there's the Southampton 10km, half and full marathon every year in April.
Last year, my chum Rhia and I went just next door to the South Downs and National Park and gave our first ultra-marathon a shot – 53 miles of running in 24 hours!
*It's central, it's big, it has multiple food vendors – I call that a central park!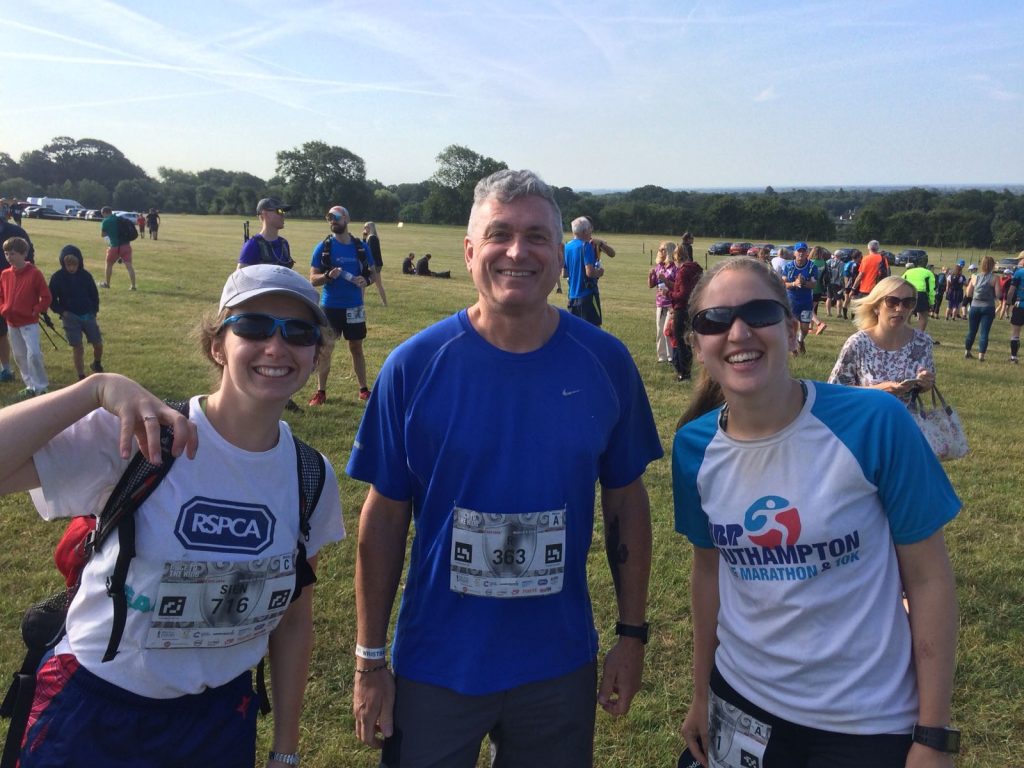 Big smiles before the ultra-run from myself, Richard and Rhia – we didn't look quite this fresh by the end!
Running aside, the University itself has an absolutely wild amount of sports on offer. There's all the societies and clubs (dance to capoeira to hockey to sailing), and there's the Jubilee sports centre – a Jubilee sports pass will also get you into the Quays in town; even the different faculties have football and netball teams and tournaments.
In my 30 months in Southampton to date, I've given quite a few sports a go. When I lived near the Common, I did a lot of running. When I had enough of running in the winter, I started going to the Jubilee – first just to swim, but eventually to sign up to as many yoga, pilates, stretch, core and spinning classes as I could fit around my PhD! And now that I live a little further out from the University, I've made cycling my daily exercise and joined the Southampton University Road Cycling club.
Who knows… Maybe I will switch again before my PhD clock runs out!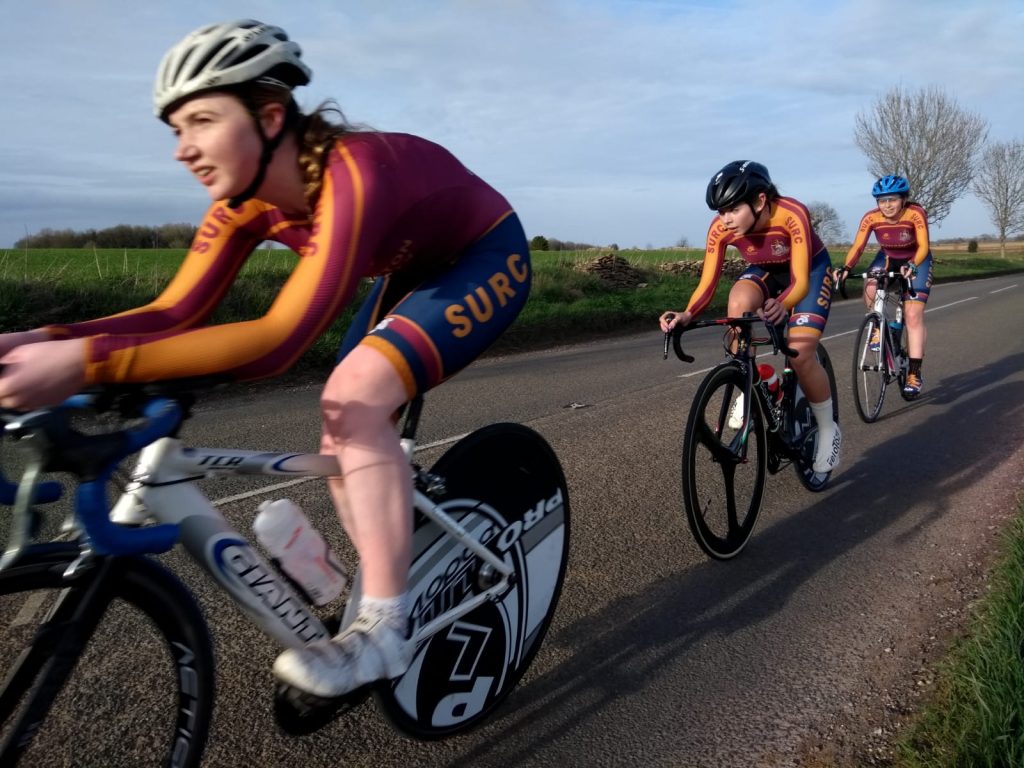 Full power ahead at the team trial in Bath with Issy and Lauren, from SURC.
You've arrived in Southampton. You've kicked off your degree. What sports will you go and watch or do?