There are two PhD types of long day: the good kind and the bad kind.
Long days – the bad kind
The bad kind of PhD long days are when:
Option A: Supervisor meeting goes sour
Supervisor meetings can be excellent. I rock up with the work I've done, the ideas I have, or questions about methods or literature on which I'm struggling to find clarity. We discuss. We debate. I leave feeling invigorated and ready to move on.
Supervisor meetings can also be tough. When I don't see eye to eye with my supervisor's suggestions. When a piece of work I thought was pretty much ready to be wrapped up gets heavily critiqued. When I'm already feeling snowed under with work to do, and they suggest further work to be done!
Take a deep breath. Prioritise. Get enough rest. Don't do more than you healthily can manage.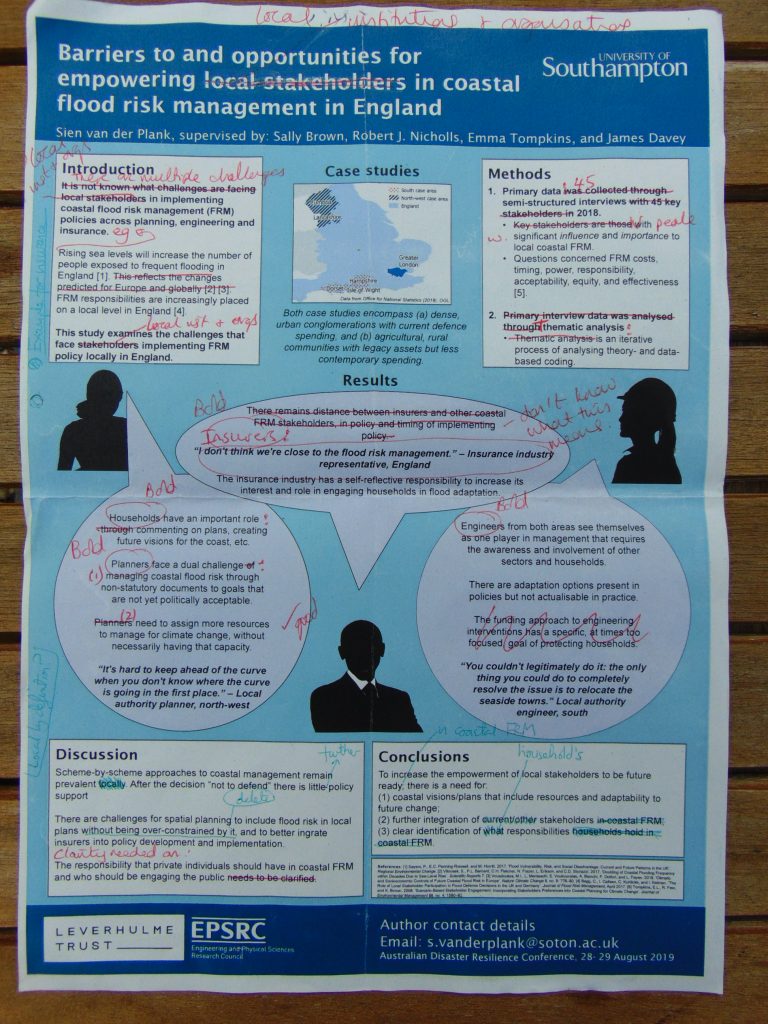 This is a poster draft my supervisors were apparently happy with! Can you tell by all the red biro?
Option B: Upgrades
In the University of Southampton PhD programme, there are now a variety of reports and practice vivas before you reach 3 years, the thesis, and the viva. Two key "upgrades" or milestones generally happen around the 9-month and 18-month marks.
Some PhD fairies float through these, all smiles and success. For us mere mortals, these are times of stress, extreme writing into the evenings, and uncertainty after the examiners pick apart the parts you thought you had down.
Even though it felt counterintuitive, taking a few days or a week off after each of these helped me reset, reassess, and be prepared to get on with the next part of the PhD.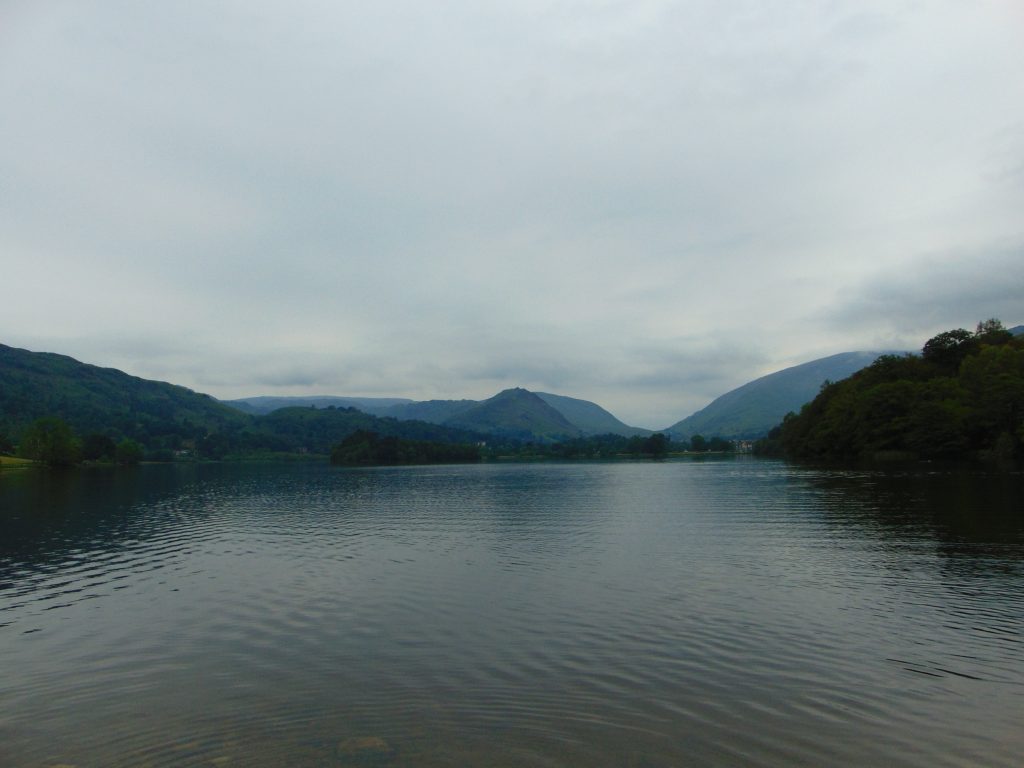 After any upgrade, I really need to escape the PhD (and Southampton!) for at least a few days.
(Lake District National Park, Cumbria)
Option C: The other kind of upgrades
Ha. Computer upgrades! I now know three people from my office alone who lost access to their computers for extended periods of time because of upgrades. An absolute pain if you were in the middle of something. Call iSolutions ASAP and get help.
Do not delay.
Long days – the better kind
The good kind of PhD long days are when:
Option A: I actually know something
And help someone. I feel like I'm always turning to my PhD friends and other academic colleagues for help. Perhaps this was especially so in the first 2 years, where the field I was in was completely new to me, as were most of the methods – and of course, how the University operates.
So it's always lovely when I get asked for something regarding GIS, papers on flooding, vulnerability or climate change at the coast, methods, the University paperwork and online bureaucracy… and know the answer. It adds a little glow of: "Hey, I can help someone! I know something!"
Option B: Positive conference experiences
To be honest, conferences are not my preferred way of meeting people. I love meeting new people! But preferably with a view to build long-term relationships that are frequently reaffirmed. To me, conferences can too often feel like the opposite: fleeting moments to meet people, little chance of seeing them again soon.
But some conferences are different.
You meet someone with whom you really connect. Whether it's over the research, similar personalities, or another interest.
There's a conference dinner whether you're positioned next to someone and the conversation just flows.
Or at a conference I'm going to in September, a visiting researcher who was at Southampton 2 years ago will also be presenting; a chance to further develop an already-existing relationship.
Option C: Meeting other PhD students
Most days of my PhD I spend the majority of time sitting behind my computer referring to literature and reports. Maybe contacting some professionals in the field.
Days when I get a chance to meet new PhD students, or people I might have seen 2 years ago at the earlier Gradbook courses – I love them. Find out how their journey has been. Share highs and lows. Divulge future dreams and aspirations.
In a nutshell
There are good long days and bad long days to the PhD. When the latter start to outweigh the former: try to act on it and change something. I've let the bad days drag on too long sometimes, and it has not been to anyone's benefit.
What are some of your coping mechanisms for the bad kind of long days in any kind of job?