Wow, so here's some news: in may 2019 our research group not only physically moved offices, but we moved campus!
Didn't see that one coming. But there it is, we're now based in the…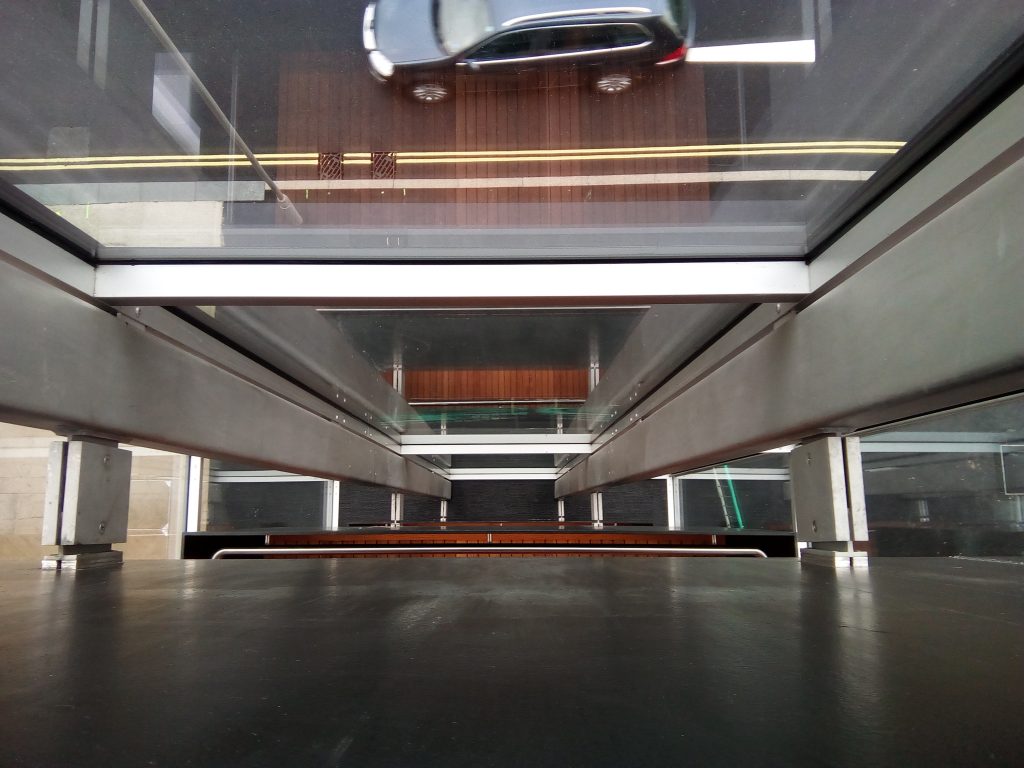 Shiny…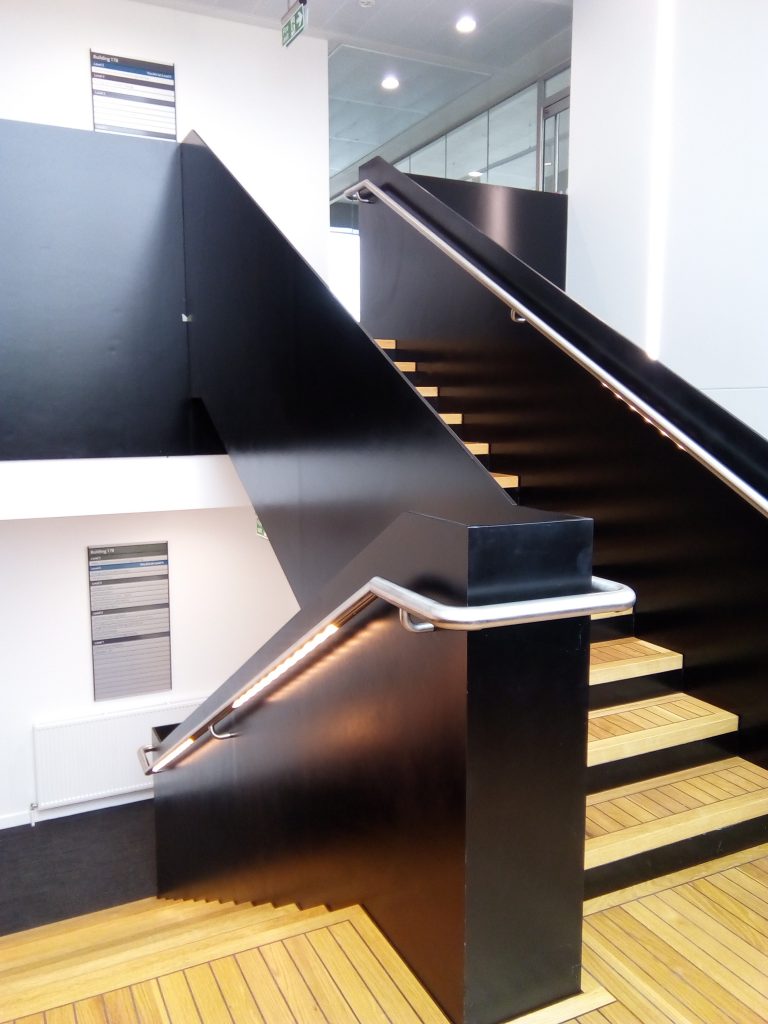 Gleaming…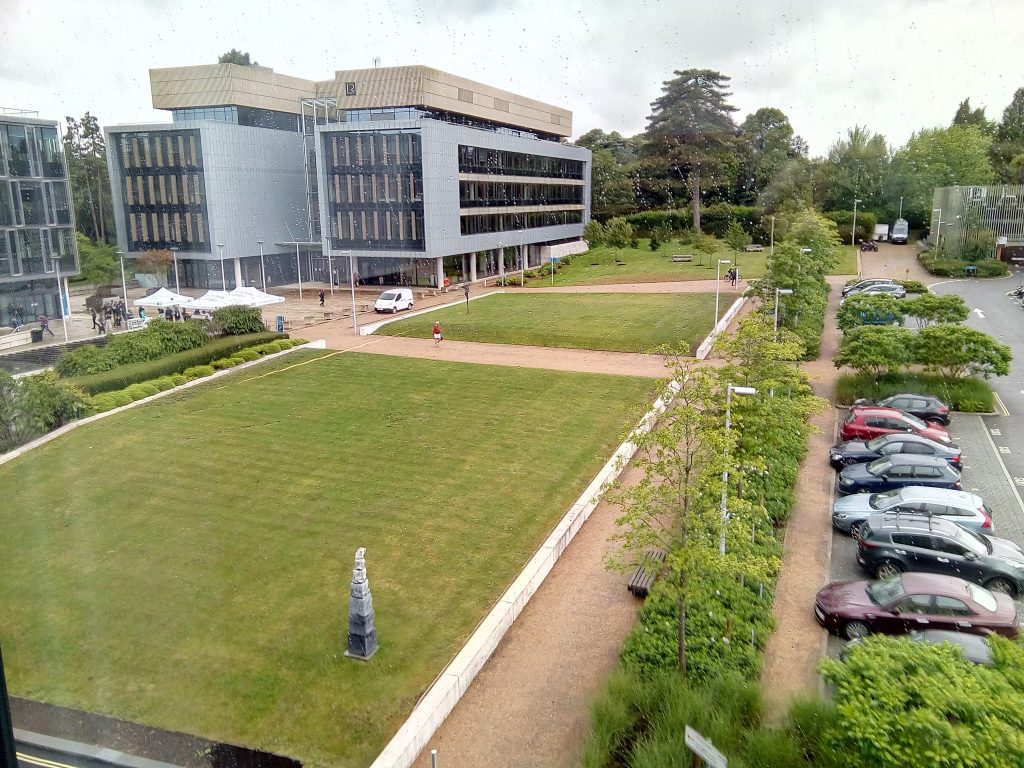 Green…
In a…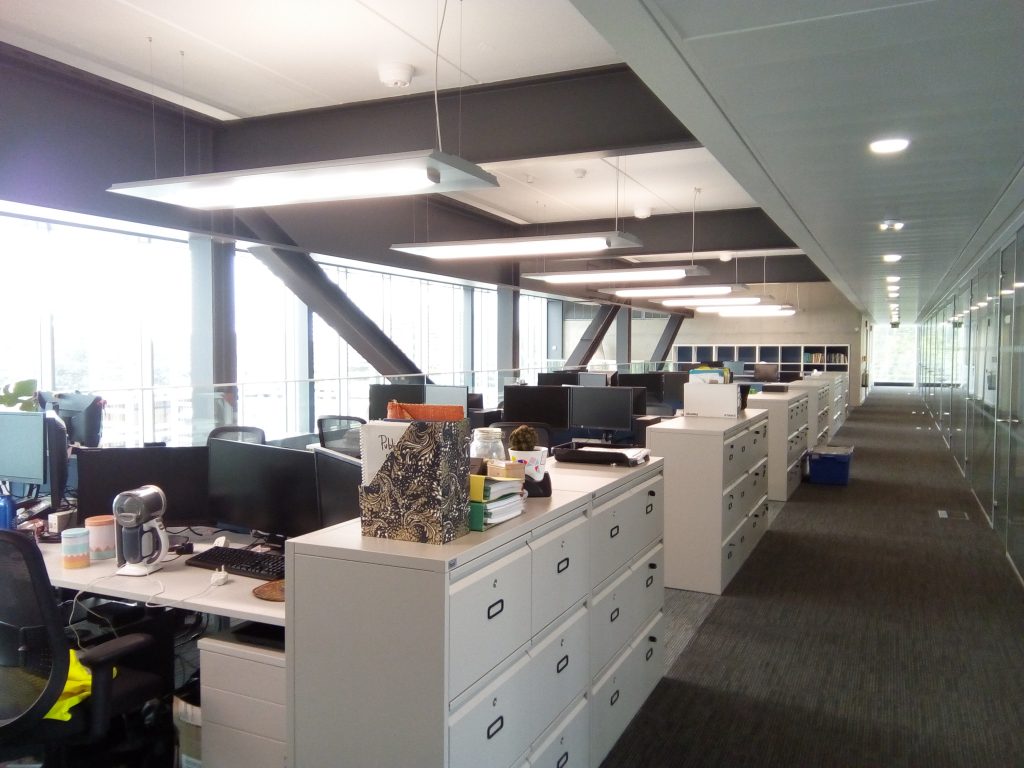 Glassy and open plan…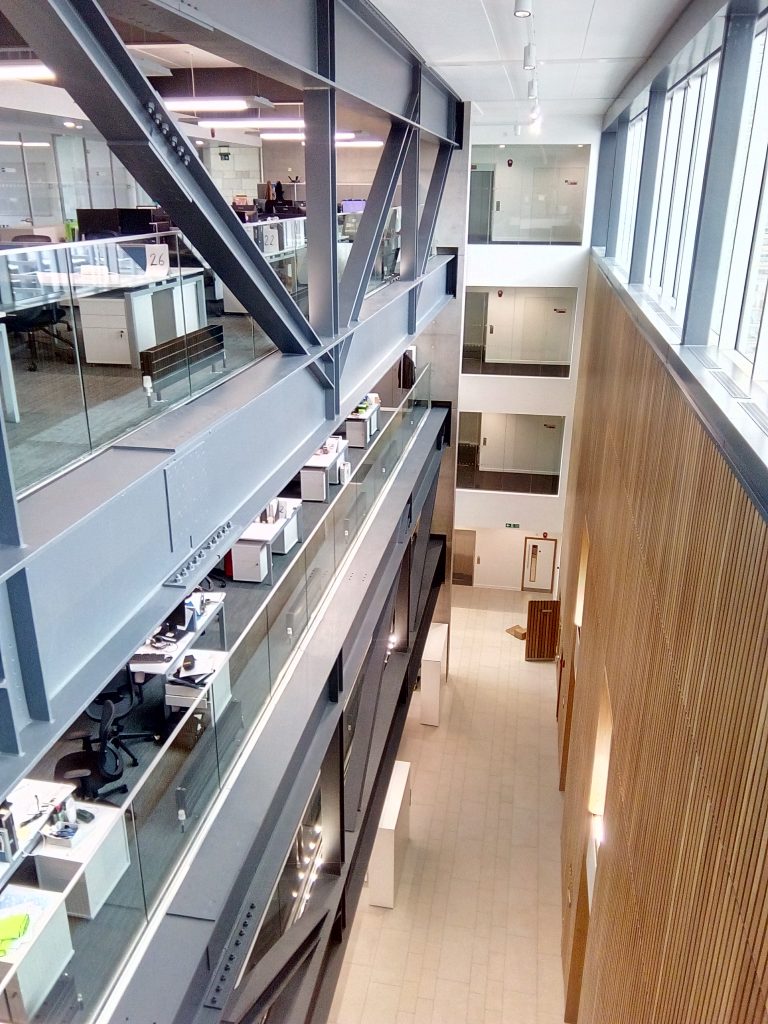 New…
Building.
Yep, not much more to say there.
More to say
Actually there is a bit more to say.
One of my plants seems to have found the move a bit much.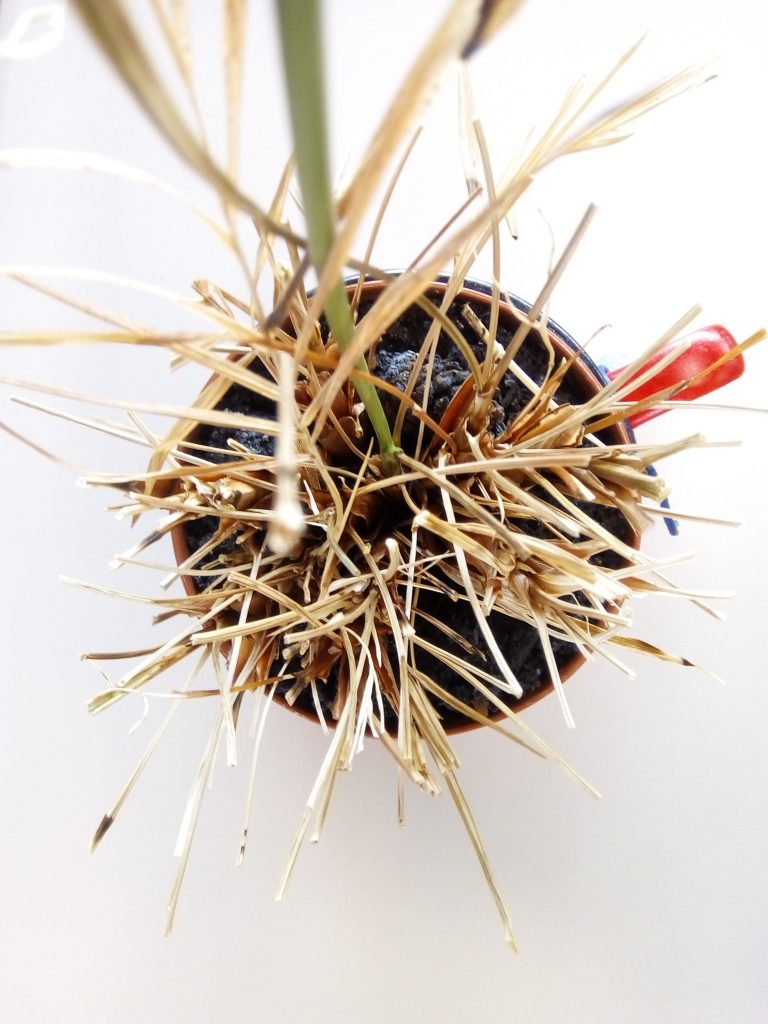 I have hope for that one green shoot.
My computer screen (rest in pieces), also struggled with the move. I'd show you a photo, but by the time I showed up at work again I already had a new one! iSolutions to the rescue at double speed.
I now have a handy nook to store my cello on lesson days.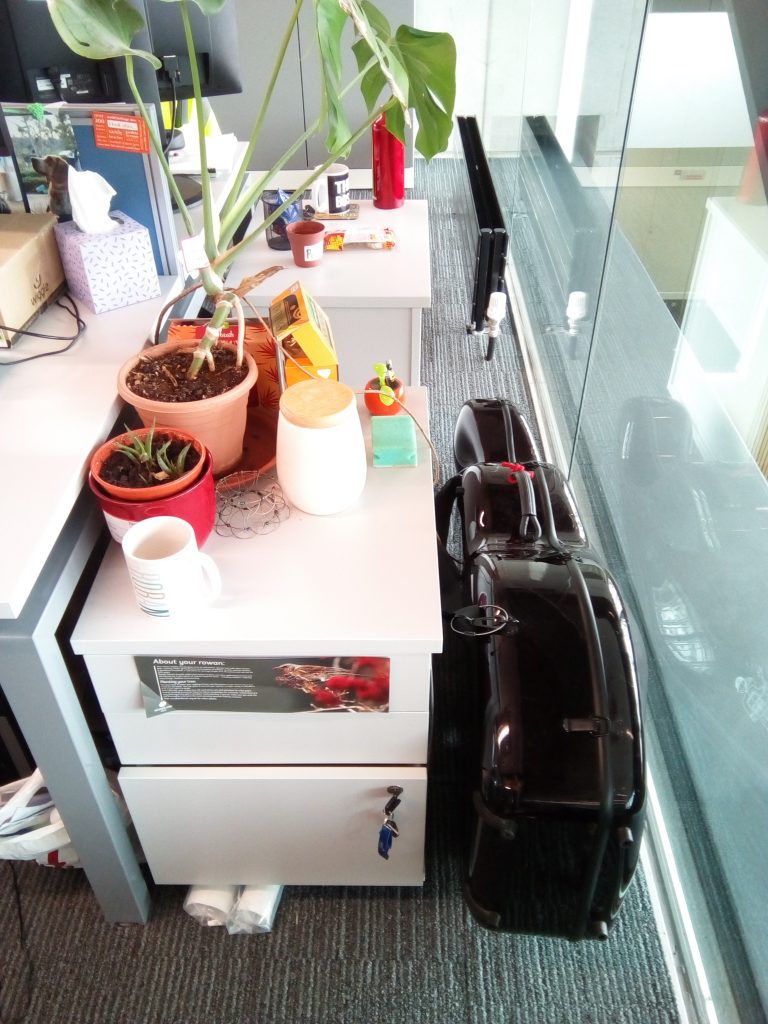 This space was clearly designed for cellos!
And I get to watch the planes leaving from and arriving in Southampton. My office mate is suggesting I should become a plane spotter. I regretfully decline and continue working – AKA writing this blog on a Friday afternoon.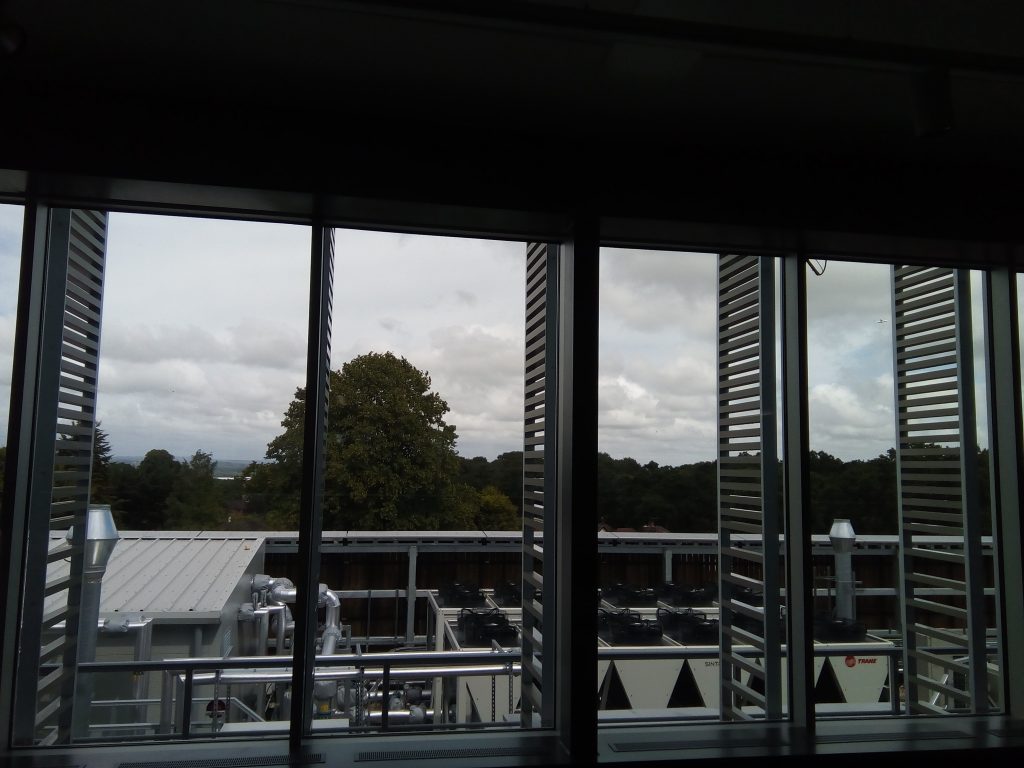 Spot the plane.
Anything else about this move?
I guess what I'm saying is: it's quite a funny experience moving building and campus. Especially in my final year, when I am so focused on getting those extra data my PhD needs, and on writing a thesis.
The pre-move logistics were, in my personal experience, trickier than the actual move itself (I expect the moving company disgarees!). Trying to figure out a new home for our Soco public engagement equipment in Boldrewood. Moving some plants home (my beloved terrarium from the best Doctoral College workshop ever). Eating my chocolate stash. That was really hard.
But actually, the move itself?
Well, I had to avoid the office for the day of the office (no one was allowed in).
Struggles.